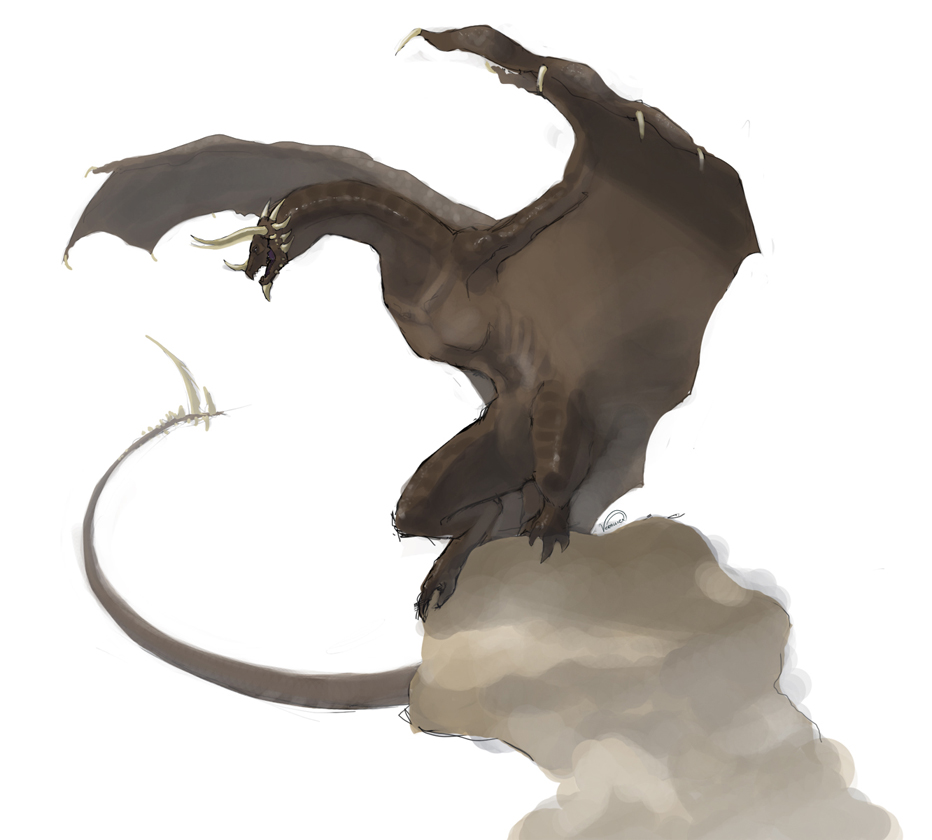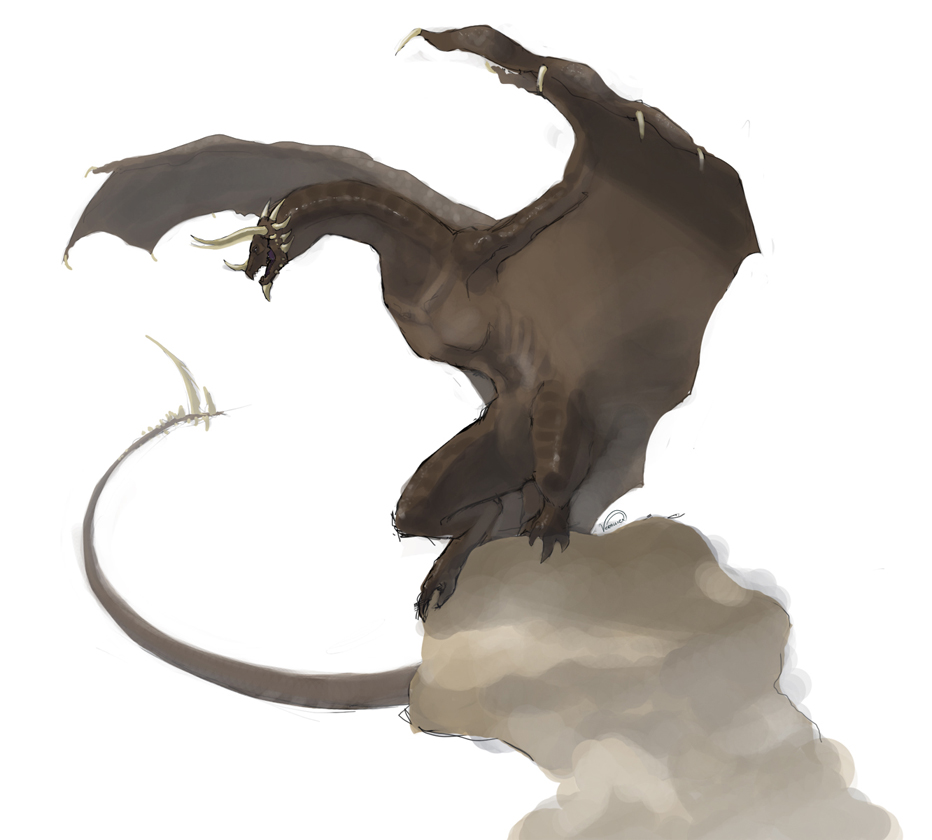 This dude I know is making a RPG book and was looking for people to illustrate it. He wanted a realistic style, so all I could offer is semi-realistic beasties.

He liked the speed-paint look of the first drafts, so I kept them kind this way.
This here is the Wyvern (Wywerna in Polish).
The description he sent me is as follows:
A flying reptile with two legs, a long, spiked at the end tail and giant wings in place of it's fore-arms. It's head is spiked, with two long horns extending from it's forehead. The skin of this 3 meter colossus is covered in gray-brown scales.
Comments much appreciated!
Creature concept (c) Wulf
Art (c) me