THIS IS OUTDATED. PLEASE REFERENCE
THIS SITE
FOR CURRENT PRICES AND SAMPLES.

These prices do not apply to commercial work. Commercial work must be negotiated on a case-by-case basis.

Note: I do take points at a rate of 1 USD=100

, but it is not my preferred method of payment.
You can also pay through
commiss.io
if you would rather pay that way. If you see a price discrepancy, the commiss.io page is more accurate.
Invoices that are not paid incure a 6% late fee for every 30 days they are not paid. NSFW pricing includes all fetish work.
Base Prices
B/W chibi - 12.00 USD (SFW) / 21.00 USD (NSFW)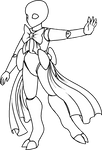 B/W bust - 18.00 USD (SFW) / 27.00 USD (NSFW)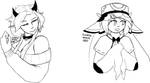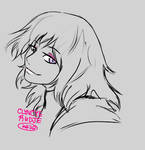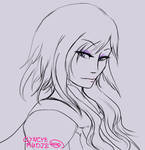 B/W fullbody - 28.00 USD (SFW) / 55.00 USD (NSFW) - CLOSED -
Color chibi / Small pixel - 19.00 USD (SFW) / 29.00 USD (NSFW)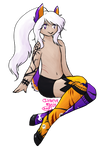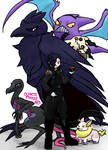 Color bust - 26.00 USD (SFW) / 38.00 USD (NSFW)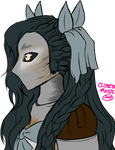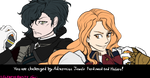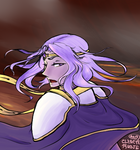 Color fullbody - 50.00 USD (SFW) / 75.00 USD (NSFW) - CLOSED -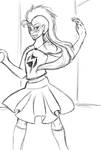 Custom Character (no shading, single fullbody+details) - 45.00 USD (back view +10, clothing +15) [
38.00 for StarDragons, Rybbonchildren, and Dragonoids
] (SFW) / 80.00 USD (back view, clothing +15) [
70.00 USD for Falinkubi
] (NSFW)
Ask about pricing for on-base customs.
Comics - 180.00 USD (SFW) / 290.00 (NSFW) per page (45.00 to 75.00/page if you want me to color a preexisting page)
Animations (SFW only) - Style base price times the number of frames. No shading.
Voice Acting - 10.00 USD for the first five minutes, +3.00 USD for every minute after (SFW) / 25.00 USD for the first five minutes, +7 USD for every additional minute

Voice Acting MasterpostSo I've been doing a bunch of voice acting and I figured I should gather them together while the list is still small. I do voice acting for commission, if you want something specific; the information is here: Commission reference (currently: open)
Star Control 2
Admiral ZEX Comm
Zoq-Fot-Pik Comm
Mycon Comm
Ur-Quan Kohr-Ah
Orz Comm
Zarla's SC2 Secret Theater (ZEX lives) (NOT SAFE FOR ANYONE)
Backgrounds and additional figures cost extra; the exact amount varies depending on what is asked. Comics will likely go further above base price than anything else. For voice acting, certain requests will raise the price based on how much voice editing I need to do.
While I will do explicit art and do not mind most fetishes, I won't draw underage/underage-seeming characters or animals in sexual situations, nor will I draw rape. If you do not want me to post the work online, it will cost 150.00 USD extra.
I am willing to be paid in installments, but I will not start on the commission until I've been paid at least half, and won't progress past the sketch phase until I've been paid in full.
If you want to commission me e-mail me at erinammin@gmail.com or contact me through
commiss.io
. All finished art will be uploaded to here/my Patreon by default, and I'll send you a high-quality, unwatermarked version of the image. To pay, send me your PayPal email so I can send an invoice (if you want to pay via Square, send me your name and email). For points, I will create a commission widget to send your points through.