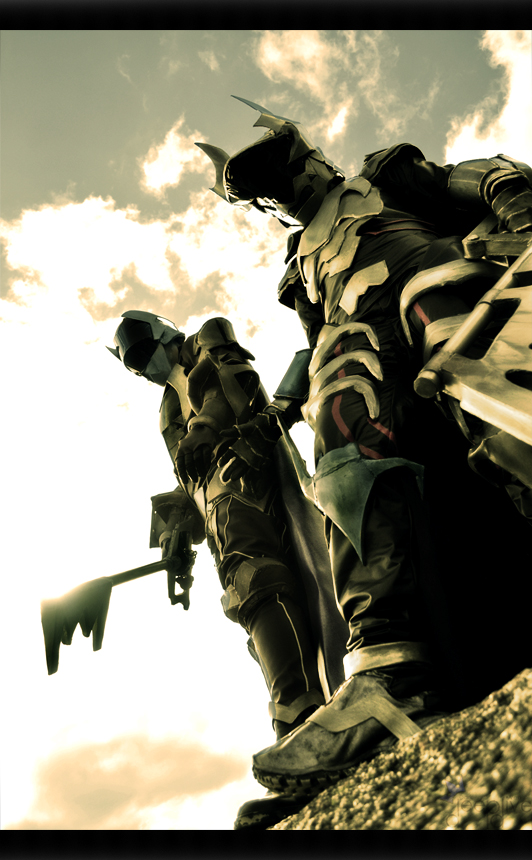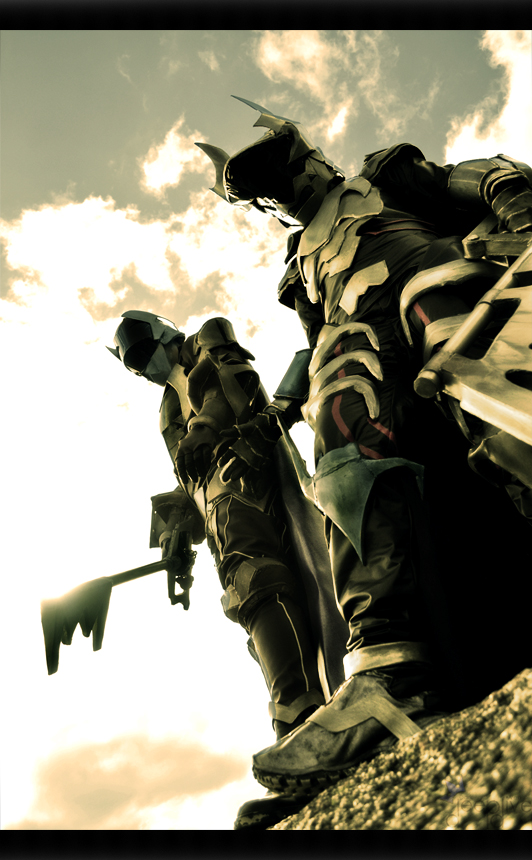 Kingdom Hearts Birth By Sleep
Aqua:

Ventus:

Photographer:

Materials Used
plated armour - sintra, craft foam, paper clay
soft armour - craft foam
glass parts - plexiglass, plastic bottles (windscreen tint for the helmets)
body suit - pleather
keyblades - sintra, clear plastic tube
For this photoshoot we're trying to go for the KH trailer/in game feel.

More from this photoshoot:
Ven

Centre

Aeolation

Vermilion

Atmos
Dark

Refuge

Radiance

Crossroads

Solace

Departure
Omake

S.M.I.LE

Reduce Reuse RECYCLE
Thanks a billion to

for dragging our bags up that rock, rolling around a mountain taking pictures and overall brilliance! Without you, all of this is impossible!
For the full photoshoot/our website:
Deep Dive Cosplay
>8D

Random Note: We made these cosplays back in 2008 when
all we had were the trailers so the colour scheme and some of the armour is inaccurate as the game was in development.