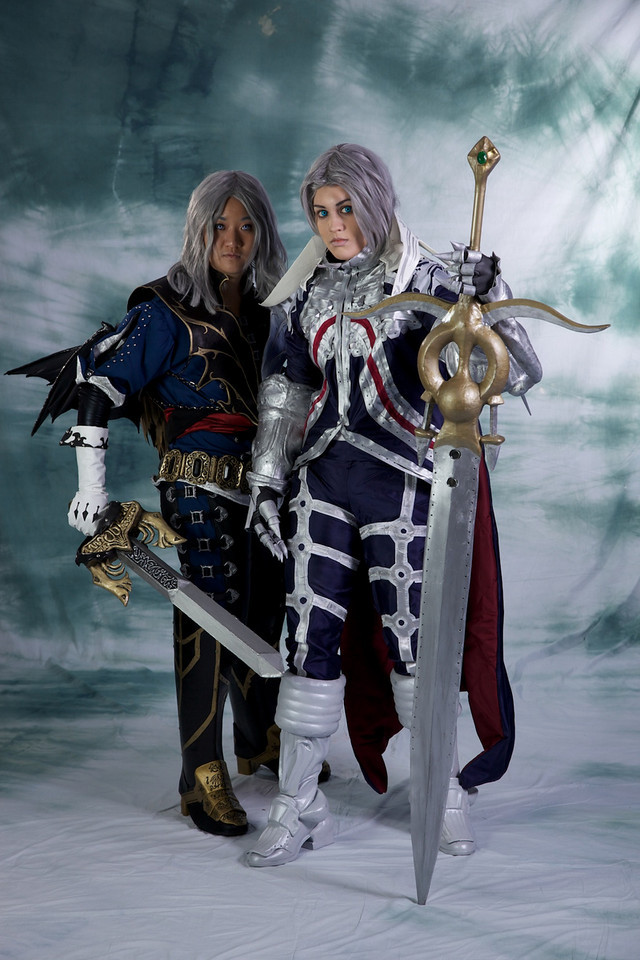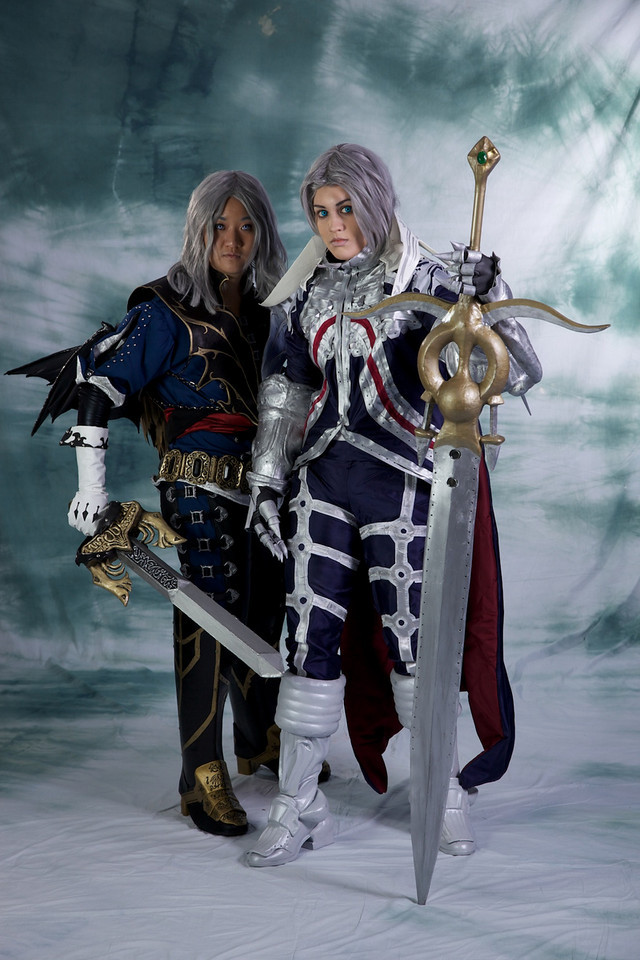 Watch
Castlevania
Alucard [Castlevania: Judgment] :

Hector [Castlevania: Curse of Darkness] :

Photography:
Ollie Oberg
Special thanks to

for helping us at the con!1!!1!oneE!!! We love joo!1!O1neE1!!! *3*
These cosplays were quite the adventure to make. From hand tooling tiny details in the leather to garnering burns while heat forming sintra, we used a multitude of techniques and materials to build these cosplays. Somehow these cosplays took the better part of around 400 hours to make. x_x But the best part was we could go to the bathroom wearing these! 8D;;

and I won First Place for Craftsmanship in the Masters Division at Anime Boston 2011 with these cosplays!
If you're interested in trying your hand at making props with the thermoplastic sintra or paper clay, check out our tutorials:

Sintra

Paper Clay

More from this photoshoot:
Ven

Castlevania Viktus

Castlevania Underworld
Dark

Castlevania Judgment

Castlevania Curse of Darkness
-----
Can anyone tell I stole most of the comments from Dark? XD
===================
For the full photoshoot/our website:
Deep Dive Cosplay
>8D