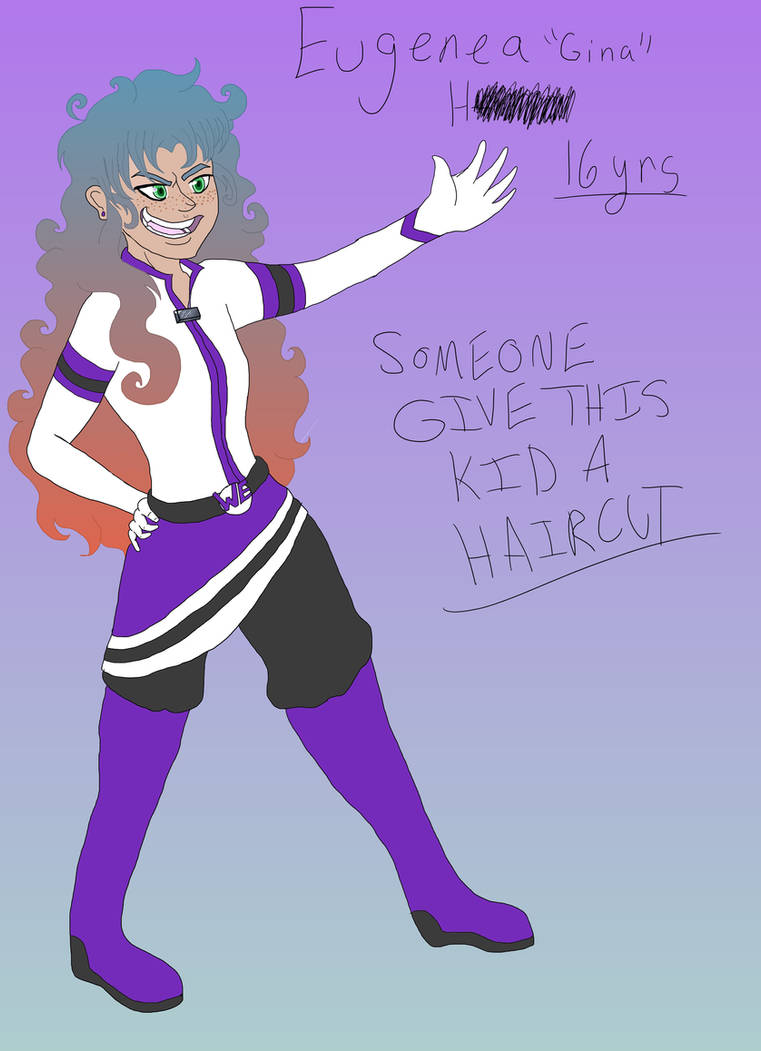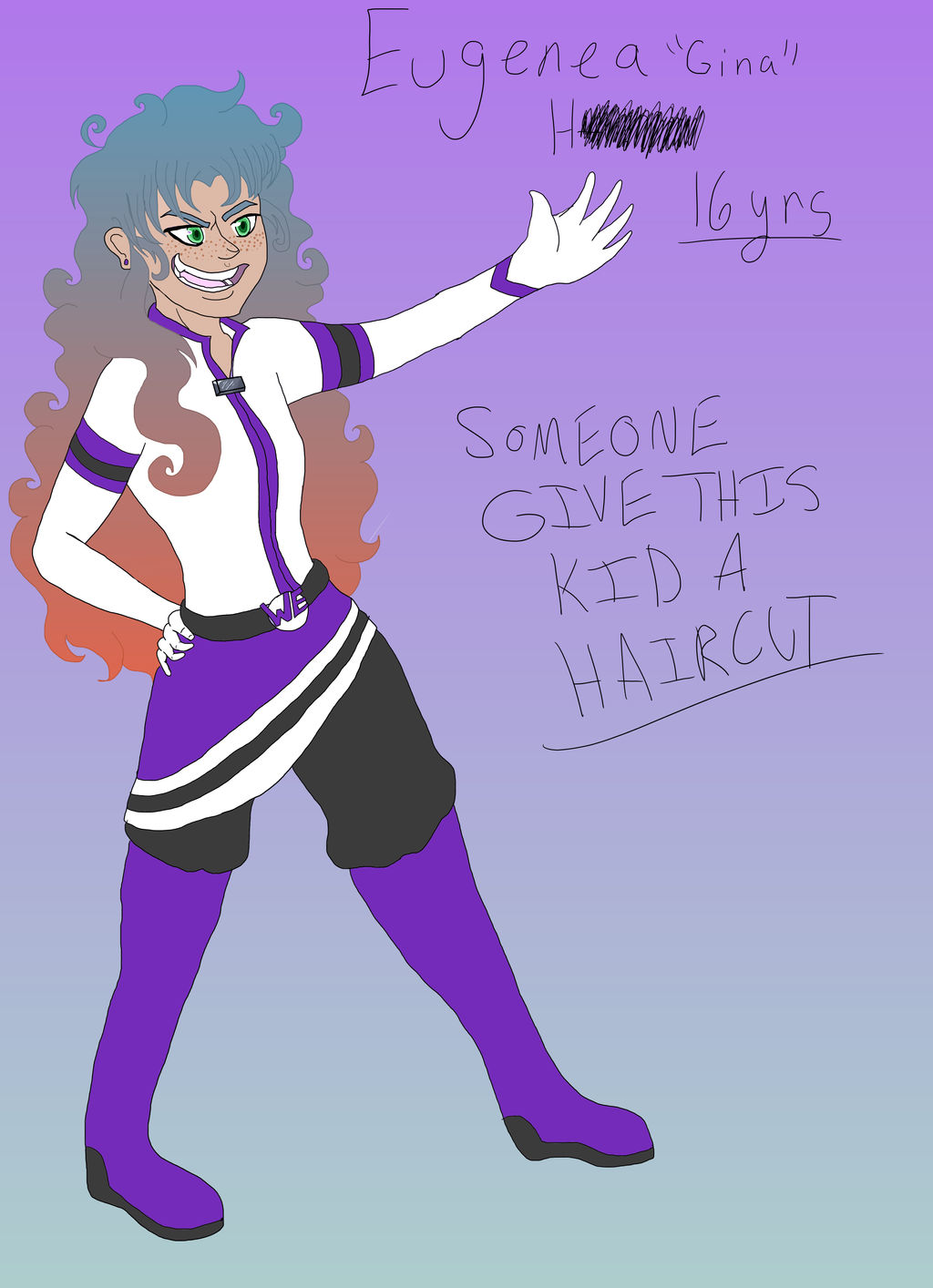 Watch

Wow, since you named her "Eugenea," this probably also makes you the only person to remember Alice and Kinesis' AU child. This character design is marvelous, and much, much better than the kid I designed years ago. I want to steal her.
Reply

oh man the AU child...i almost forgot about that

and as far as stealing her.....she's a total and complete melodramatic handful. So feel free!

Reply