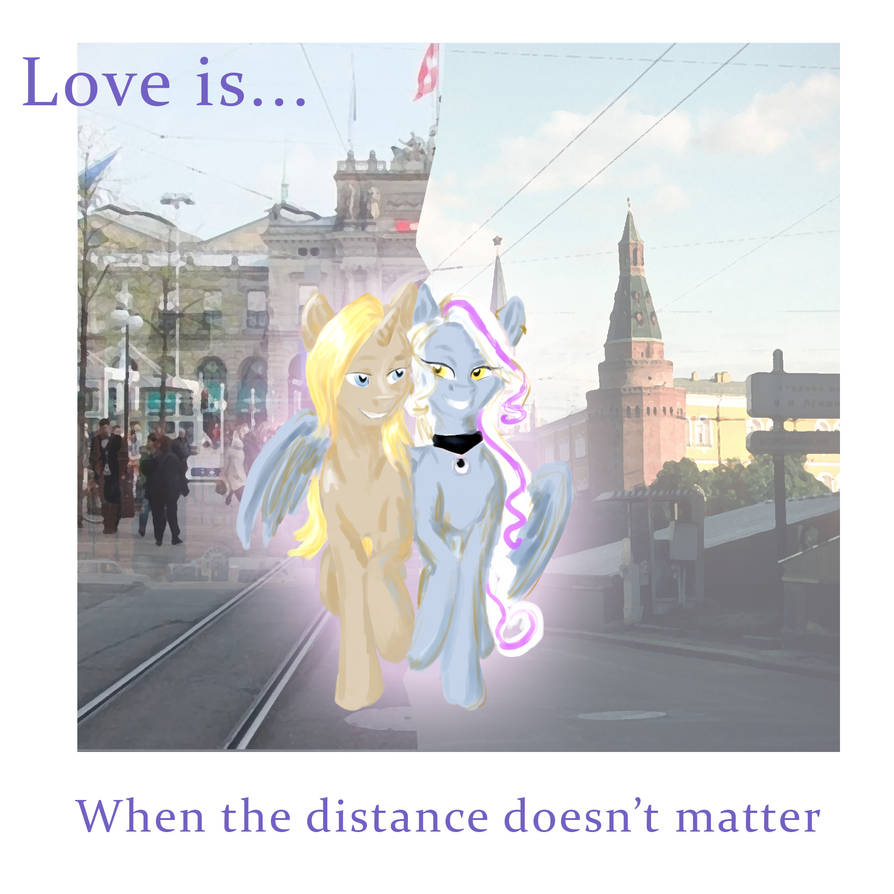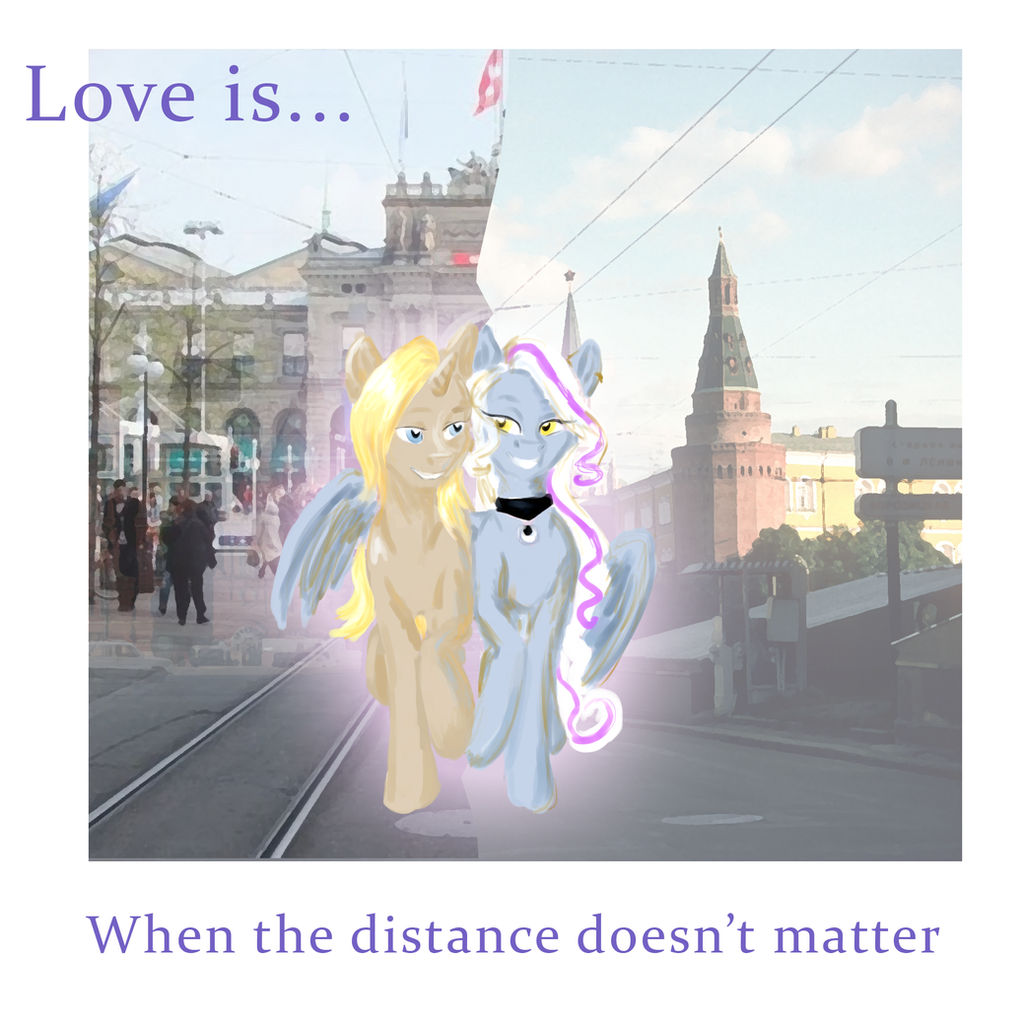 Watch
Yep, I live in Moscow a.k.a. "Default City"
Yep, the pictures are from Google: I'd probably gone mad drawing it by myself. And they symbolize current living places.
I don't have much time to draw now, so have this. To be honest, I don't feel comfortable about all those romantic heart-shaped things, but I also need to express my love somehow.

Greetings from America. You did Cutie-H, Equestria? Fabulous. I am not into armature radio but I understood the references by looking them up. I would like a QSL card but I don't know how to give you my address without posting it for everyone to see.I will go listen to your music again.

Ken
38° 42′ 0″ N, 121° 17′ 0″ W
Reply