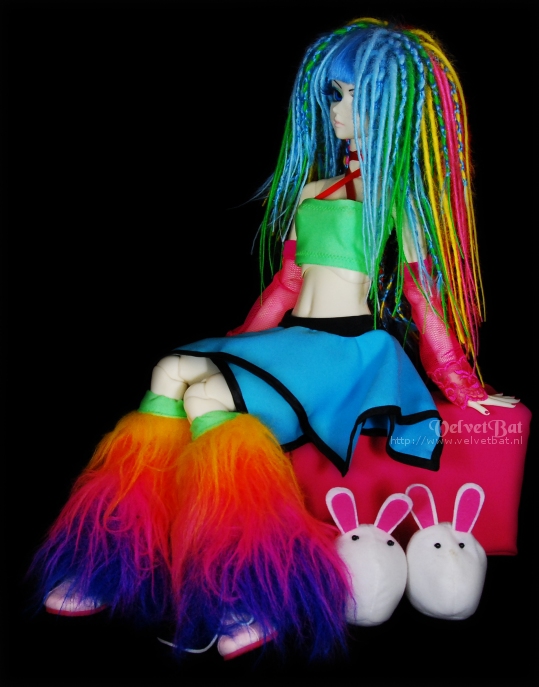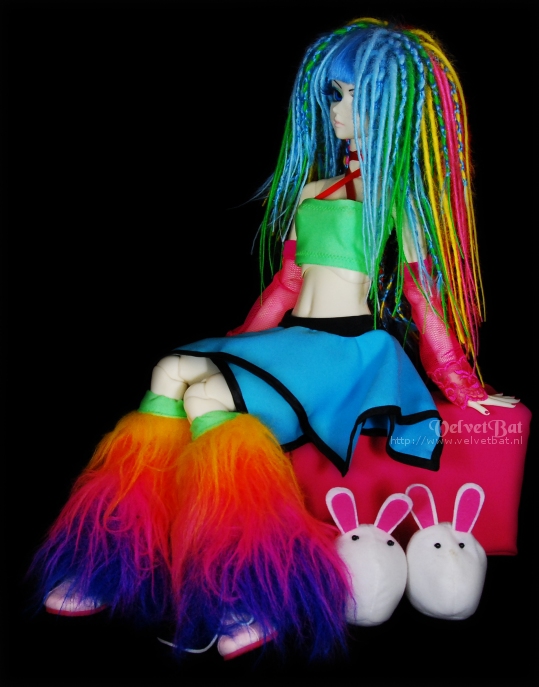 Watch
Skittles - Luts delf Angel Elf Soo
Outfit, face-up and dreadwig made by me, shoes from Dollmore, bunnies from random local store.
I don't think I need to explain why her name is Skittles...

Do not (re)upload this image elsewhere please.

Reply

I love that wig, how did you do that!!!
Reply

Thank you!
First I made synthetic double ended dreads just like you would for a human, but ofcourse in a smaller size. Then I got myself a synthetic wig (I believe it was a Monique wig) and then I braided them into the wig (2 strands of wig hair, one side of the double ended dread). Among the strands of hair I also added a thread to tie a knot at the end - that way you don't need rubber bands and the dread will be really secure and not slipping down.

Reply

Eee! So much rainbowy goodness. <3
Reply

Skittles makes me happy everytime I see her. She is one of my favorite bjds owned by others. <3 Another one I really love from your crew is Yelena.
Reply

Thank you very much! And awesome to hear that she is one of your favourites!

She and Yelena are also among my favourites of my own doll crew.

Reply