A votive offering is an object (often a high status artifact) left in a sacred place for ritual purposes. Such items are a feature of modern and ancient societies and are generally made in order to gain favor with supernatural forces. Votive offerings have been described in historical Roman era and Greek sources, although similar acts continue into the present day, for example the modern day practice of tossing coins into a wishing well or fountain.

Crafted in
Ultra Fractal 5.04
using 35 layers. Full size view recommended, if you want to see the finer details.

Images imported into
Ultra Fractal
for creative purposes come from my own resources. As some of these are not fractal in nature DA's
Fractal Manipulations
gallery seems the most suitable place for this.

More of my Fractal Jewel series can be seen in my gallery here:
Link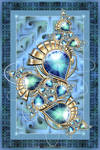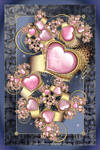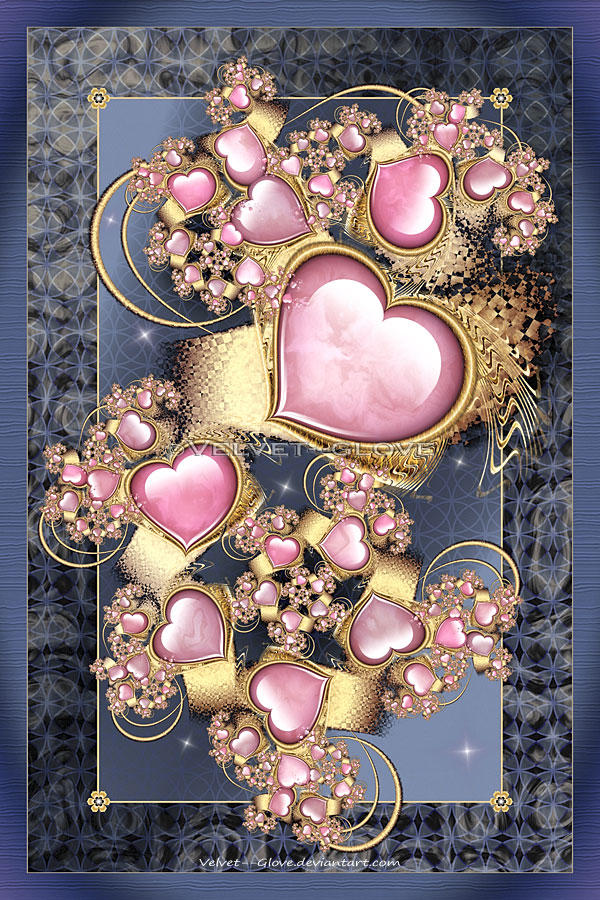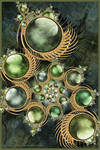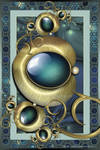 COPYRIGHT NOTICE
My gallery and images contained in it are Copyright ©2007-2019 Velvet--Glove. All rights reserved. None of the images contained in my deviantART gallery may be reproduced, copied, edited, published, transmitted, borrowed, duplicated, printed, downloaded, or uploaded in any way (that includes blogs etc.) without my express written permission. My images do not belong to the public domain.