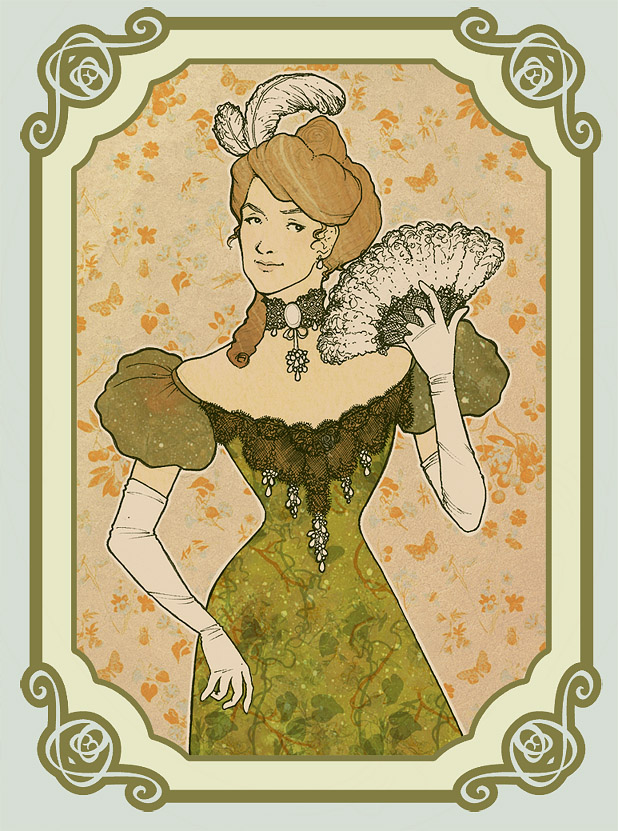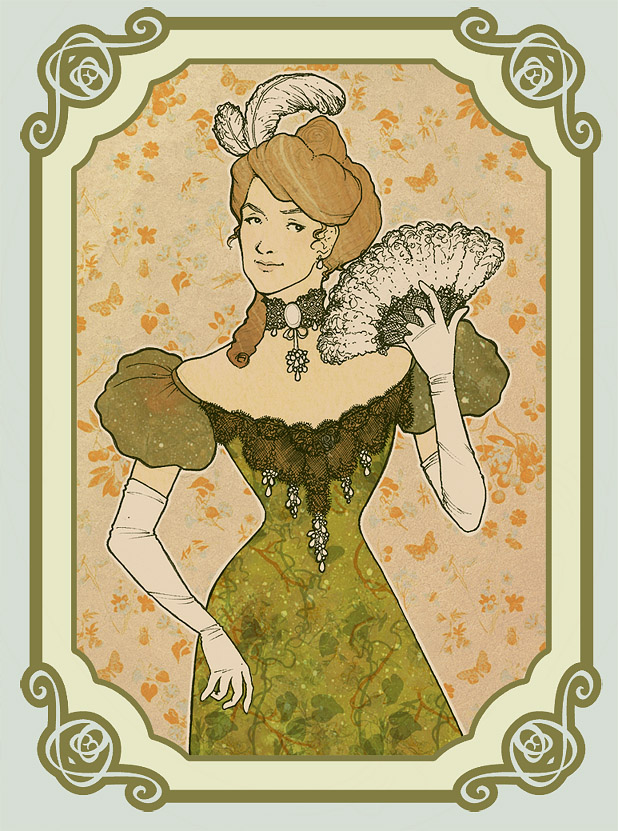 Watch
Well lookee here... another update!
I wanted to put some of my recent drawings together as a sort of series to post on my costume journal and I decided that since I had one drawing for each of the 15th, 16th, 17th and 18th centuries, I would do a quick 19th century one. I had this sketch lying around so I decided to have a play with it in PS.
Textures are from #
resurgere
and
CG Textures
. The beautiful frame is by =
MouritsaDA-Stock
. The patterns used on the dress and BG are by ~
Zebii
. And I would just like to add a huge and heartfelt thanks to everyone who makes resources and stock like these, it's difficult to stop drawing at all when there's so much amazing stuff to experiment with!