Truth or Why
COMING SOON!

youtu.be/70ToAeWHa7o
So this is going to be the commercial for my new website and youtube video series that I will be creating to expose edited and manipulated photos in the national and local media. Hopefully this will give us all somewhere we can all go to speak truths, expose lies and educate ourselves on the evidence that backs it us.
IF YOU SPOT WHAT YOU THINK IS A MANIPULATED PHOTO IN THE MEDIA and you would like to send it to us, we will study it, figure out whether it is real or not, write it up and get it up on the site as soon as possible. That is once I get the site up.
This site will only c laim to know for sure about the art and whether it is manipulated or not and why. This would be the only area that we have experience in and will not claim any further knowledge then we have. All else will be covered under speculation.
Go straight to all the good stuff!

freereigninspirationanddesign.…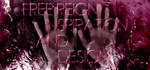 I never know what to put on these things...
I'm 29
A single mom
Outspoken
Independent... Sometimes a little to much
A bit OCD and an insomniac
I run my own graphics business and my own Zombie Apocalypse Empire

My fav time of the day is usually getting my 2 year old son up or laying him down
I'm pretty goofy at times
A bit of a tom boy with lipstick
A treasure trove of absolutely useless knowledge
To smart for my own good
As for the rest... IDK... Ups and downs I guess
and time will fill in the rest?