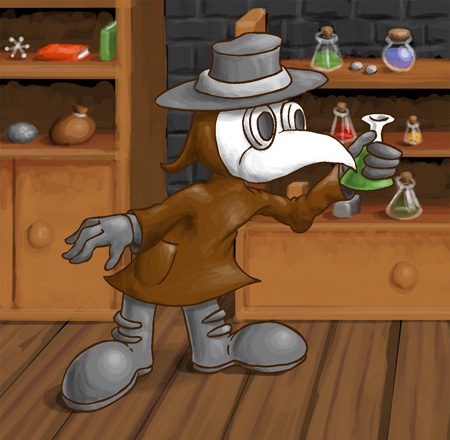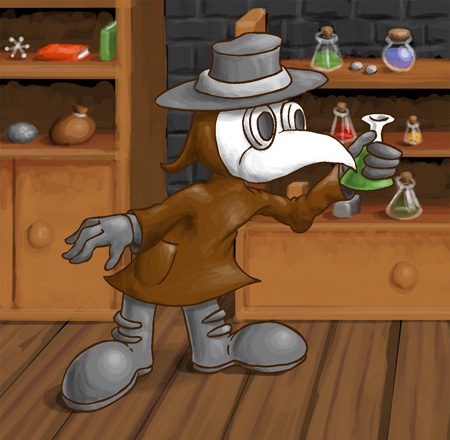 Watch
Some artwork I made for a collectible trading card a while ago, which I figured I'd share here (at a lower resolution, natch). It's Doctor DeLaplaga, the bird-doctor apothecary/alchemist from my online comic, Tails of Lanschilandia. He's not truly a plague doctor, but I figured it was funny to give the bird mask to a character who (given the setting of the comic) may actually be a bird under the mask. Birdception.
The finished cards can be found here:
www.lanschilandia.com/cards.ph…
Done in Photoshop, all (c) myself.

For some reason this piece gives me a paper mario vibe o.o
Reply

I think I see it! Must be the clearly outlined character against a less cartoony backdrop. I used this approach for all my Lanschilandia cards as I didn't want the characters to look too different from the style of the comic, but I still wanted the art to look nice.
Reply

Yes, that might be exactly it! And DeLaplaga himself reminds me a bit of the X-nauts, might be the mask which I'm comparing to their goggles. It worked out pretty well I gotta say, really digging the style for these!
Reply

This is really impressive.
Reply