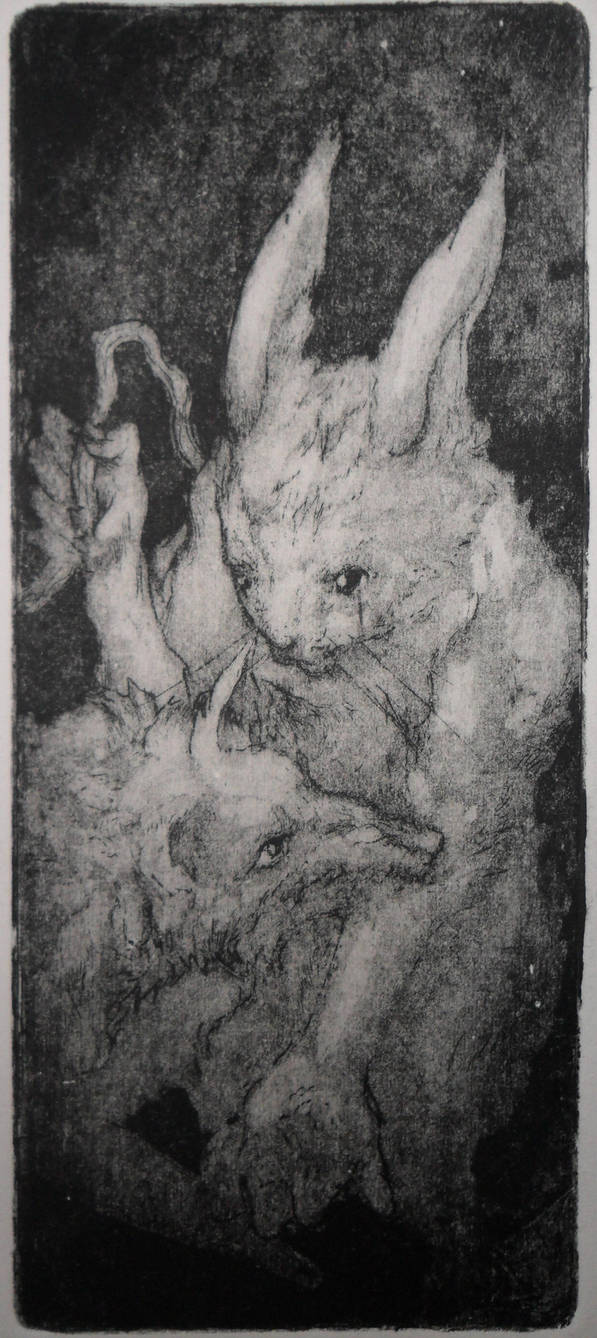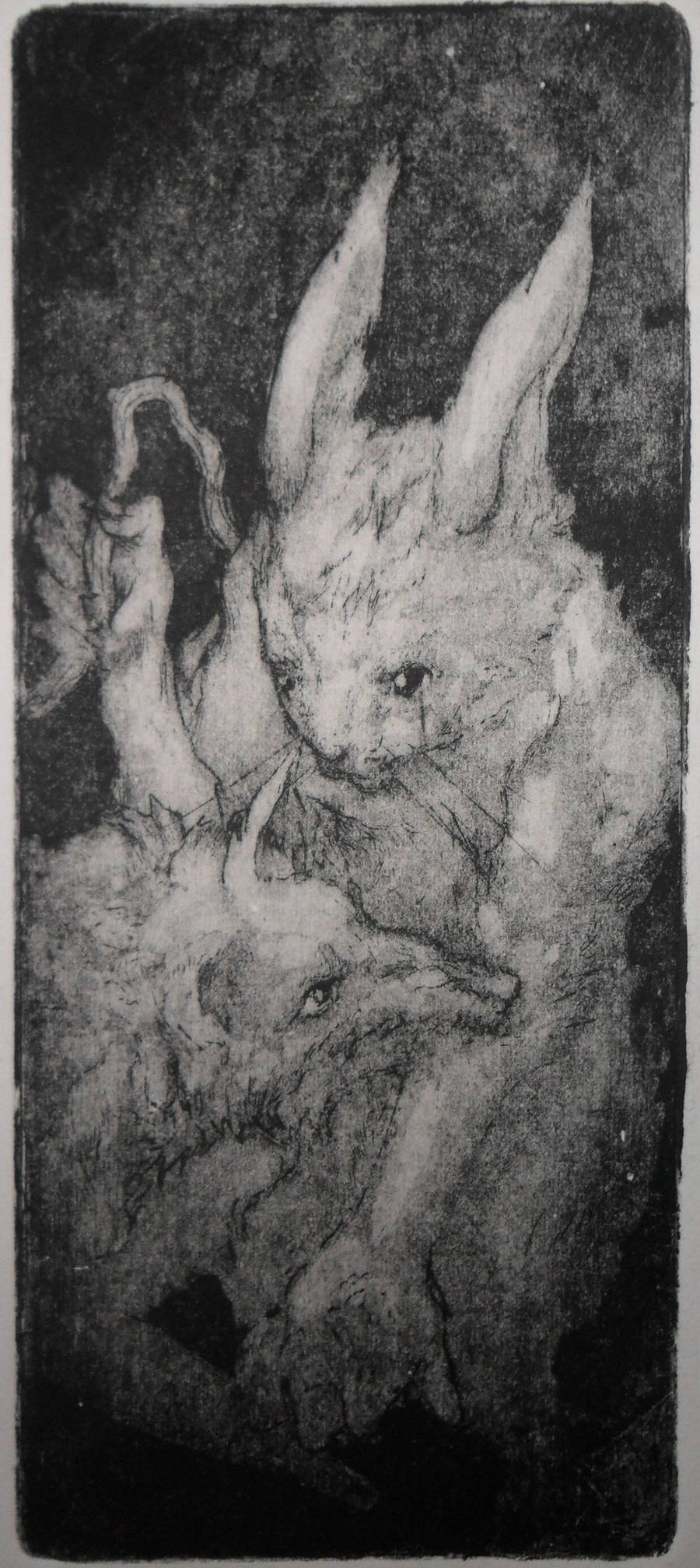 The hare finally faces up to his fear of the wolf and manages to outwit him using himself as bate. The wolf coaxed by the hare lunges over a cliff but brings the hare with him. But the hare is clever and ties himself to a nearby tree. The hare is safe but badly wounded.
For the full story go here:
[link]
Just a few notes on how the print went:
I was farely happy with how this print turned out. I was more careful over placing the stopout for the aquatint than the previous three so the shades have more definition. I reduced the time between etchings for the figures from previous 60 seconds to 30 seconds which results in the more subtle tones on the figures. This is ok but the figures look a bit washed out and bland; greater contrast, like the first print for example looks look better. For the first print which came out the best of them all I think I only had three tones of aquatint with more contrast between them.
Also I think the paper plays a big part in how different the first looks from the rest. The rich quality of the dark tones and smoothness of the first print, isn't present in the others. There was a noticable difference in the fabriano paper I bought for the last four, it was thicker and had a rougher texture. This is bad... I have to try and find the paper I used for the first to get a better print. Pretty sure they are both 300gsm fabriano which is worrying that two identicle types of paper can have variants that change the print so much.
The background however is a pain, In all the prints I want it to gradiate from light around the edges of the print to dark closest to the figure. they have 6 mins etching times between about 3-4 stopout layers. This never seems to make it gradiate for any of the prints. Maybe after a certain time the plate gets etched too much to make a difference...i dunno...need to maybe reduce the etching times between the layers ...needs more experimentation.
For the stopout I used shellac instead of the straw-hat for this print. I'm pretty sure ive been using the straw-hat for all the prints but found it to bleed too much (Gets too watery if you doint shake it before but still bleeds a little) bought a new brush too to get finer marks...it looked so innocent when I bought it... untill the shellac sullied its pure soul...it now lies on my desk wimpering