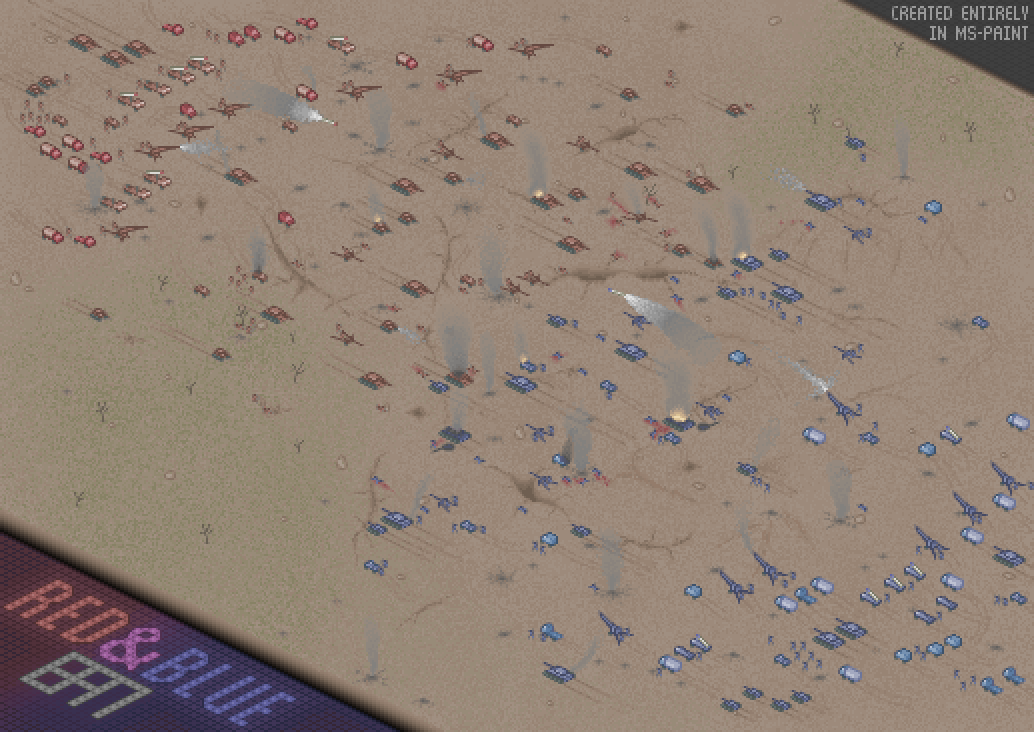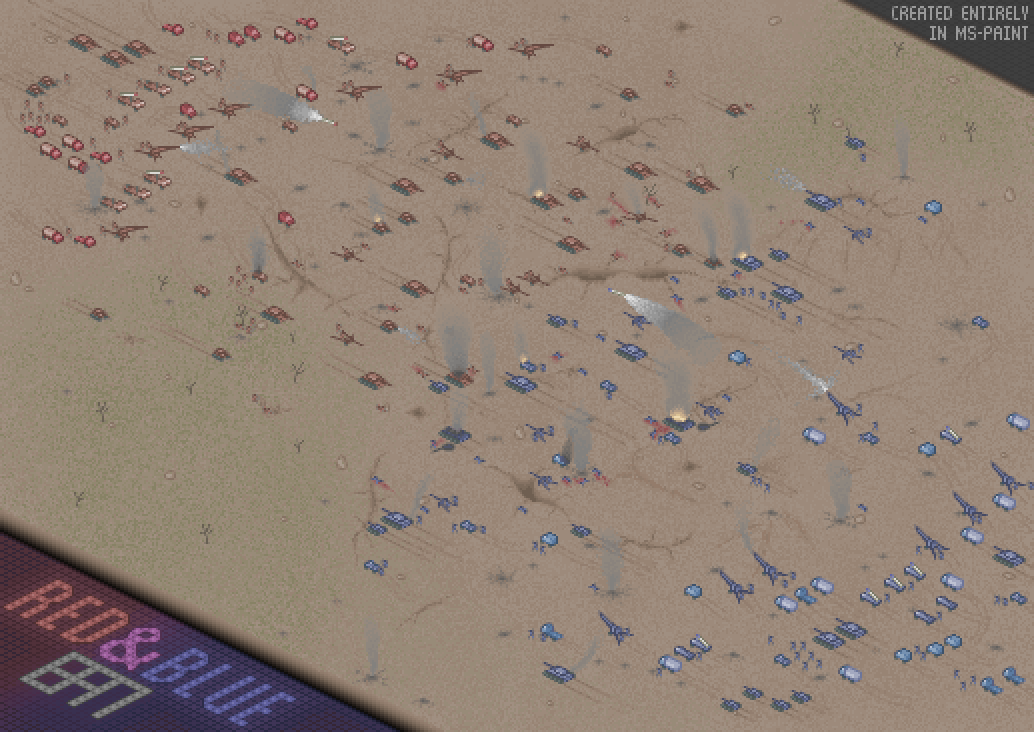 Watch
Another MS Paint isometric! Shown at 2x size.

I've always wanted to do a scene like this.

It's actually for a little unofficial art contest over at the forum I frequent, the theme is "Red & Blue" hence the title and color of the forces.

Pulled out a lot of the MS Paint tricks for this one, specifically the gradient trick to create blending palettes and you can especially see it in the bottom left for the title if you look close.

Anyway, hope you all like it.

This is awesome!

Reply

Reply

Reply

Reply

Wow. I don't know what to say. You are amazing at paint!
Reply

Amazing as always. MS Paint wizards have my undying respect.
Reply

Great, you're still making MS Paint art! I miss Isotown.
Reply

What is this GRADIENT TRICK you speak of, oh great MS Paint sensei?
Reply