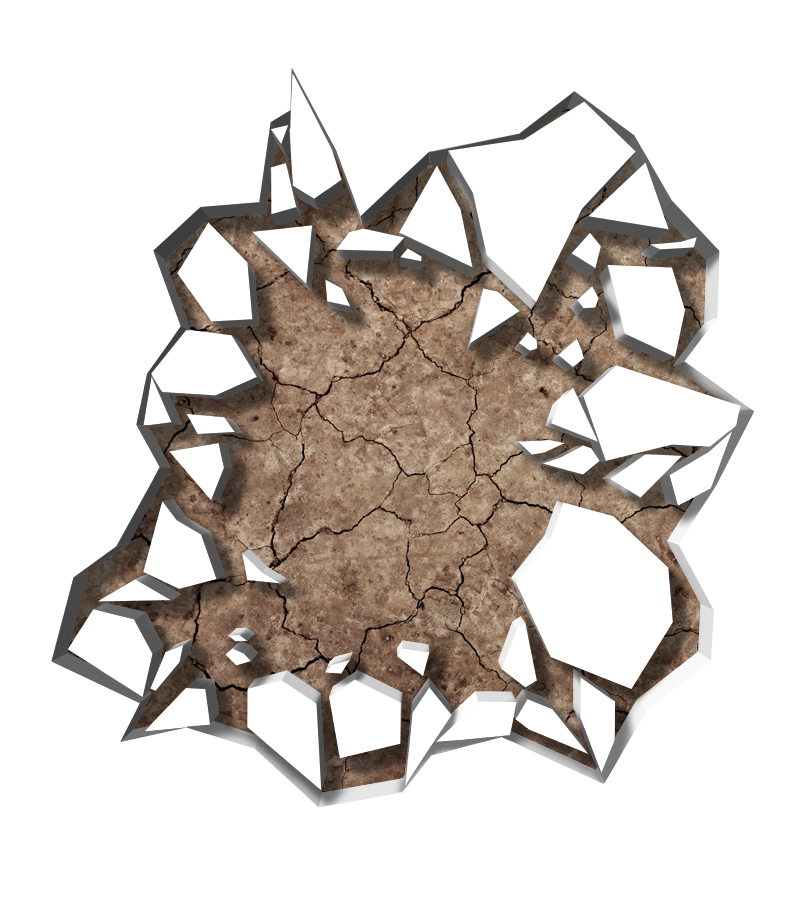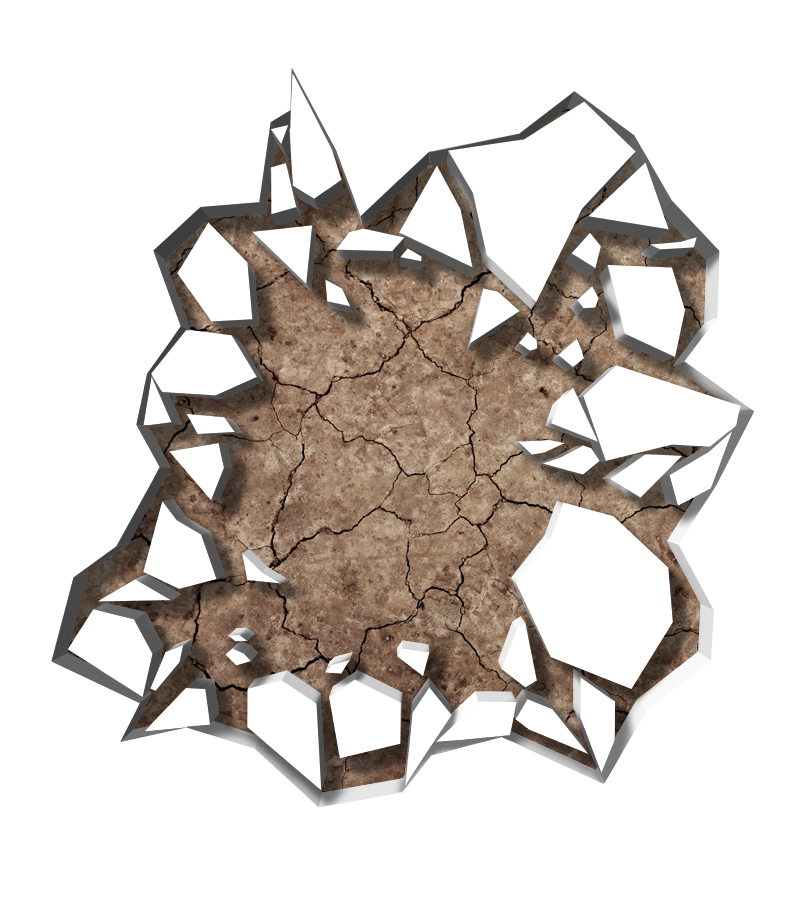 Watch
I made this entirely in GIMP. No 3D software or any other software was used. Took about 6 hours. All the shading on the edges was hand-done, picking the right brightness/darkness based on its angle. Would have been heck of a lot easier if I had modeled this in a 3d program, but I like the challenge.
It's a PNG with alpha channel, and all the shading is actually semi-transparent white and black, so this image can be reposted on any site regardless of its page background color. Go ahead and open the image in a new tab, and you can see it on a white background, for example.
Here's a WIP image of all the lines I drew to create the 3d effect:
[link]

that is cool, must have been a pain to work on so many lines and layers!
Reply

In case you're interested, here's a WIP shot:
[link]
Drew the shapes of the cracks and pieces, copied and scaled down slightly, then connected the corners. But the shading was the really time consuming part. For every edge, I estimated the value to fill it with, from white to black.
[link]
Then I added a rather simple drop shadow, with some adjustments.
After that, it was a lot of cleanup work for edges that were sharp or messy.
Reply

Thank you. It wasn't too many layers, but yes it was a pain. A lot of menial work and a few challenges (if I remember correctly...)
Reply

All of your art is constantly the coolest.
Reply

Reply

I love the color matching to the page
Reply