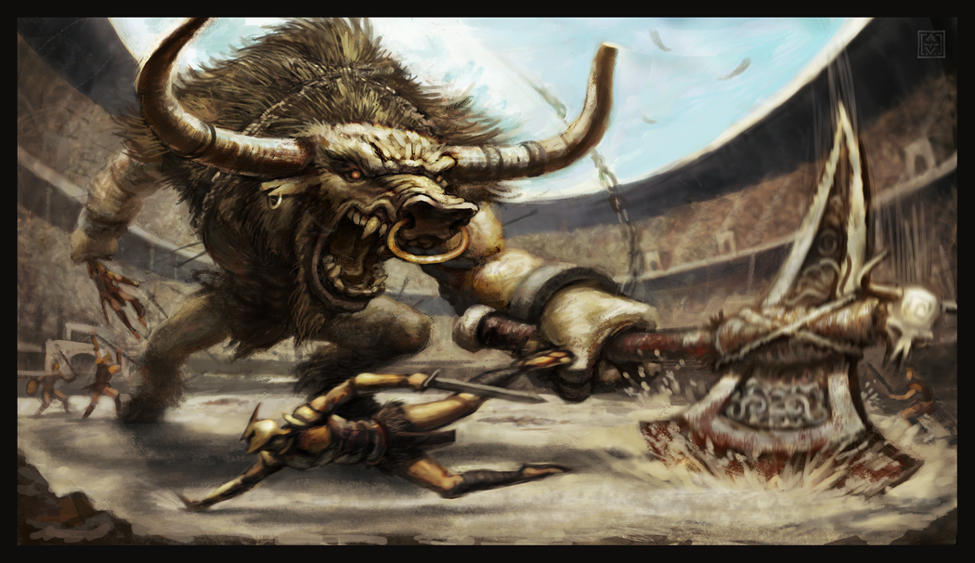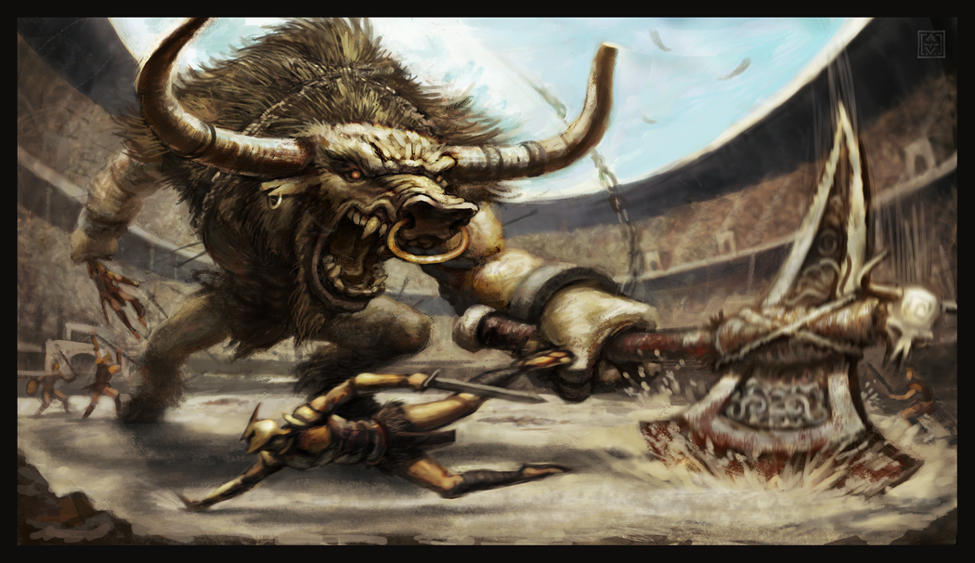 Watch
I was inspired to do this by the PS2 game 'God of War'. The art for this game was done by a guy name Charlie Wen.. I was going for the energy and motion of his piece called 'Sore Throat" Check it out...
[link]
Just some awesome art! The booklet and everything...This took @10 hrs PS, Painter and my Wacom
Daily Deviation
Given 2005-04-17
When you can't grab the bull by the horns, you do what you can. It helps to have a damn big sword.
Bull Fight
by *
VegasMike
rages with motion and rattles your perspective with a surprisingly visceral display of kinetic energy. Please full view. (
Featured by frail
)