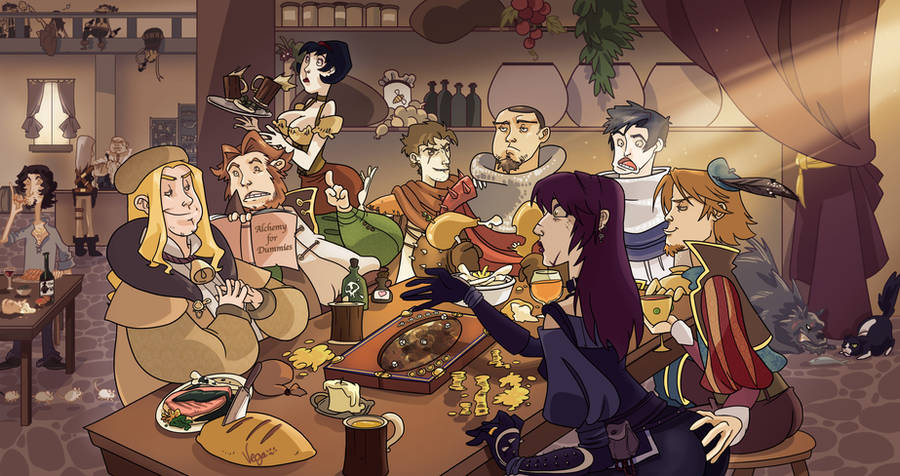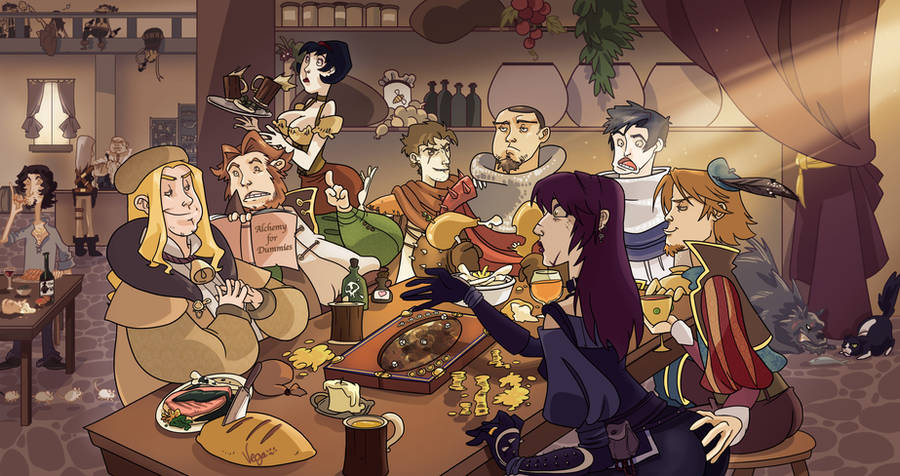 Watch
¡¡Al fin termine este dibujo!! Hace MUCHO tiempo que lo tenía casi terminado, pero debido a su gran complejidad y después de muchos retoques y arreglos... ¡¡Ya está terminado!!
Este dibujo es un guiño al juego de Geralt de Rivia, The Witcher. Donde cada uno de mis amigos es un personaje de dicho juego: Un alquimista, un rico mercader, soldados de la ciudad, un trobador, un asesino... y yo en el papel de bruja.
Todos los personajes que salen en este dibujo son amigos y compañeros de clase. Como termino este año la escuela les hice este detalle.
Espero que os guste tanto como a mí

- - - - - - - - - - - - - - - - - - - - -
Finally finished this drawing! LONG time ago it was nearly finished, but due to its great complexity and after many tweaks and fixes ... You are finished!
This drawing is a nod to game The Witcher, from Geralt of Rivia. Where each of my friends is a character from that game: An alchemist, a wealthy merchant, soldiers of the city, a troubadour, a murderer ... and I in the role of witch.
All the characters that appear in this picture are friends and classmates.
Hope you like it as much as I do