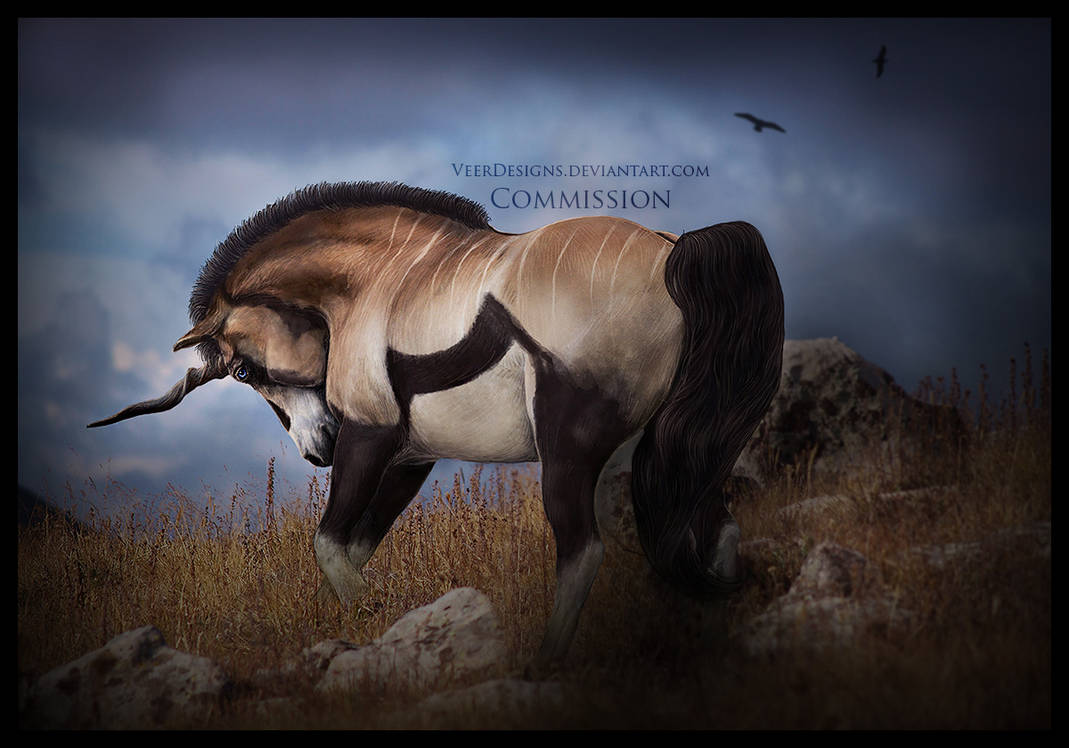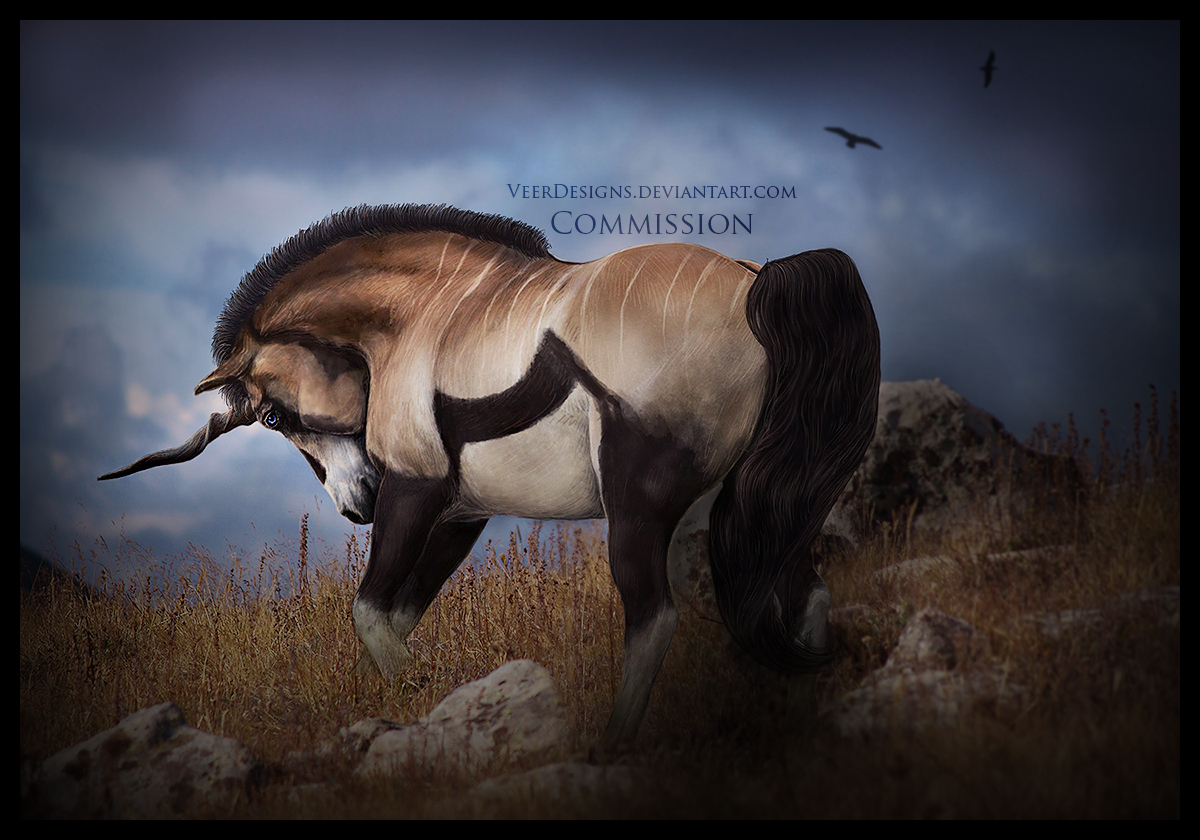 Watch
Click for full view!

Commission of Tembovu for
Acsmitty
.

The main goal in this piece was to give a sense of scale to this massive character, standing at 20.2 hands. I tried a little of everything in attempts to accomplish this
and I must've changed the background at least six times before settling on this one. The horse itself wasn't very cooperative either, I chose a rather tricky angle which
made painting the facial details take much longer than it usually would have. But I've never done markings like this before and that was great fun.

Stats:
Time spent: 10 hrs
Layers: 53
Program: Photoshop CS6
Tools: Wacom bamboo tablet
Stock:
www.deviantart.com/art/Giant-E…
stardust-at-dawn.deviantart.co…
fotophi.deviantart.com/art/mou…


You did such a fantastic job on him, thank you so much lovely


this pose is on point and his markings are beautifully done!

Reply

this is really beautiful!
Reply

This is stunning! The texture you gave the horse is fantastic.
Reply

ohh wow,

I love how you've done the fur!!

but the whole picture is beautiful!

Thanks for using!

Reply