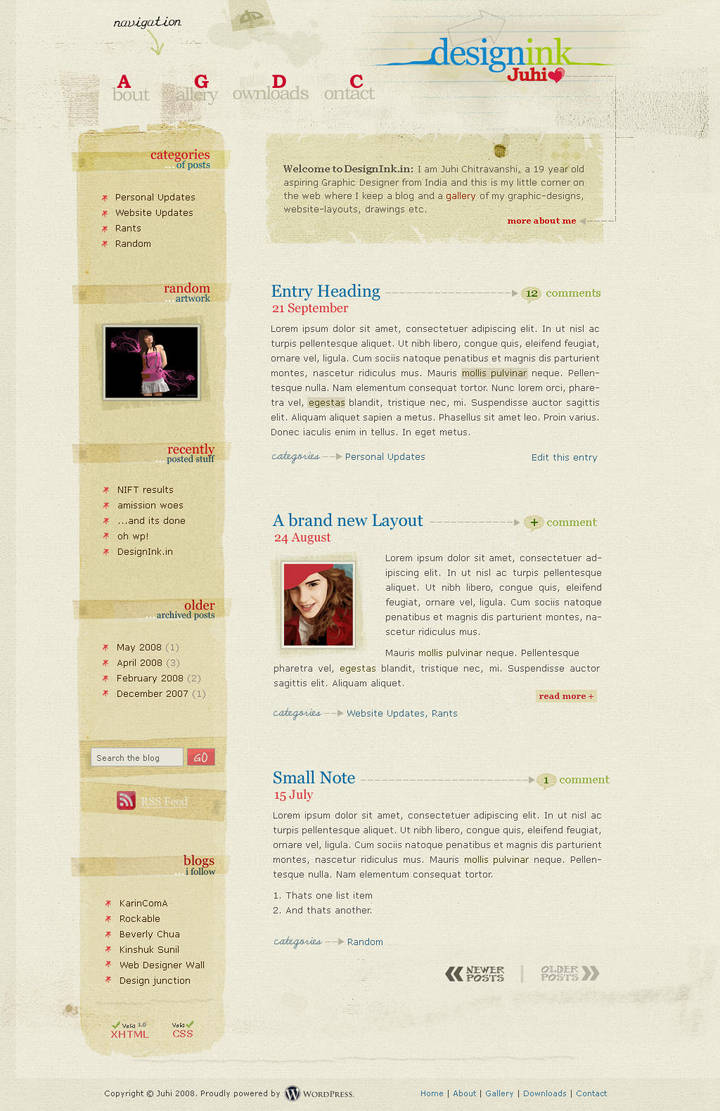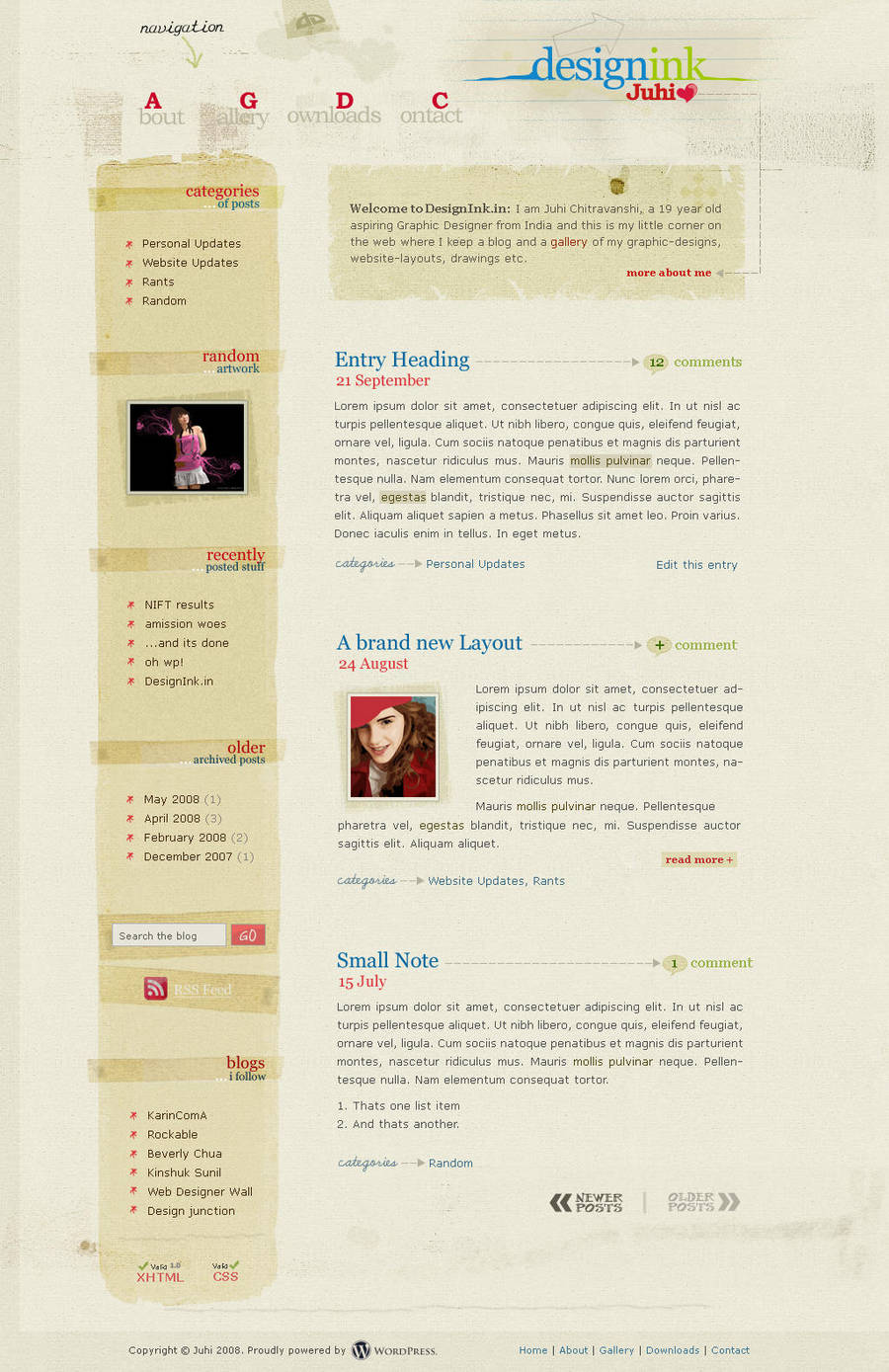 Ah! I'm submitting something after so long! College keeps me busy.

Possible design for my personal website -
[link]
. Not gonna code it though coz I came up with something newer and more "me" (codeword for more pink

), which am currently coding.
This took a long time in deciding small details and I still am a long way from liking it...but no more time will be spent on this one...

wow. awesome design.
the quicknavi is kinda weird - but in a good way.
Reply

That is wonderfull. Seriously. Is it a pattern you used at the background?
Reply

I love the colors and everything but that top navigation looks weird like that.
Reply

ur ryt...i must've tried almost 10 diffrnt ways 2 arrange the header/nav part n still its cum out not quiet ryt..
thnx 4 d comment. i'll c if i can do sumthng 2 fix it...

Reply

Reply

Reply