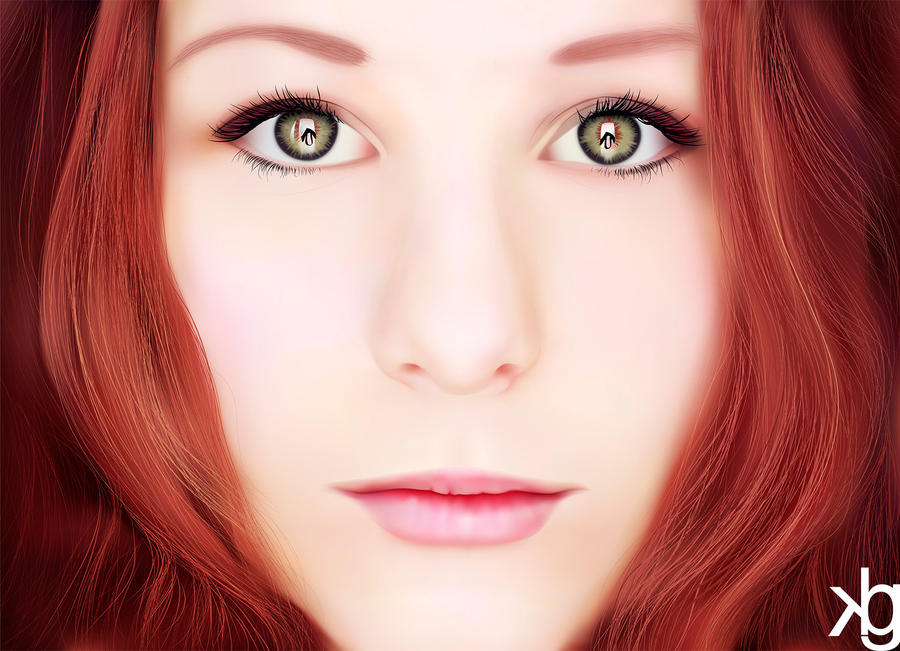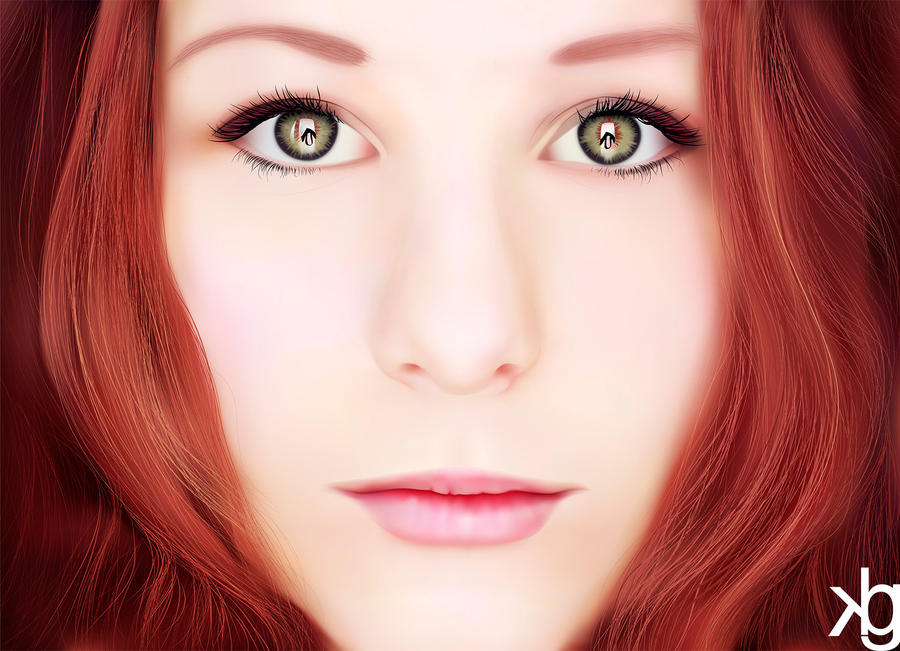 Watch

Wow, this is incredibly realistic. The fact that every strand is visible, and her lips look so soft! Same with her skin it looks soft and almost touchable. I think thought that the face could use a little more color, whether a warm pink in the cheeks or some darker tones. I like the warm shade around the face and eyes, and think that you could use these even more. The eyebrows are also a little pale in comparison to the deep red of her hair.
Out of curiosity, what is the image being reflected in her eye?
Reply

I appreciate that, thanks.

I was going to add some blush to her cheeks, but I was caught up in the glow effect that the reference had and I didn't want to lose that by darkening the lower half of the face too much. I messed with the eye brows a lot, making them darker and light. In the end I wanted to keep the darker tones in the eyes, so I left the eyebrows light. This also got washed out somewhat in converting it to sRGB, and also whatever dA does to images when you post them.

I'm not sure what the reflection is. I think it might be her arms holding the camera over her face, with the camera strap dangling down. Either that or someone standing over her with the camera.

Thanks for looking and commenting.
Reply

Wow o_O I love how you drew the hair. Which Brush do you use?
Reply

Thank you.

I used a hair brush that most people use for hair in Illustrator. I don't remember where I got it, but I think most people use it.
Reply