THE BEAUTY OF VEXEL ART_02
77 Favourites
41 Comments
2K Views





HI FOLKS!!!





!!! TIME FOR A LITTLE VEXEL-RUSH !!!!
not as regular as the VECTOR_DELUXE_FEATURES, but not less glamourous, i proudly present you our second news article just about vexel-art.
this breathtaking collection contains pieces from around the last half year (also some older ones).
please take some time, visit the artists' galleries, show some love and maybe make some new friends.
FULL VIEW
</u> is absolutely recommended !!!

inspiration, relaxation, happiness aswell as some speechlessness and satisfaction are guaranteed

PLEASE FASTEN YOUR SEATBELTS, HERE WE GO...
:thumb116505813: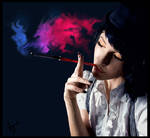 :thumb105608643:
:thumb105460654::thumb105348012::thumb104263922:
:thumb103507491:
:thumb103260025::thumb102986004:
:thumb98981784:
:thumb98528212:
:thumb90176990:
:thumb83778355:

go here if you wanna see more extraordinary vexel- and/or vector-art:

THE BEAUTY OF VEXEL ART_01
VECTOR_DELUXE_COMMUNITY-PROJECT
VECTOR_DELUXE_FEATURES_11_2009


To join Vector-Artists simply send a note with "Join" in the subject header.
To submit vector or vexel art send a note with "Submission" in the subject header.
Instead of sending a link to your deviation, please provide the thumb code
(It's in your deviation info and will look like this : thumb12345678 : -no spaces!- )




!!! last but not least an URGENT REQUEST !!!




- when submitting your work to dA, please use the "artist's comment"
for letting us know how you created your piece. especially what software you've used!
that means an enormous help for the gallery moderators aswell as for the club administrators



- PLEASE DON'T ADD PIECES OF THE CLUB GALLERY TO YOUR FAVOURITES !!!
we place a link to the original source in every submission, if you like the work,
please visit the creator's page and give the

for the original!!!

many thanks for your attention. have a great weekend and most possible fun!!! huggs and kisses from