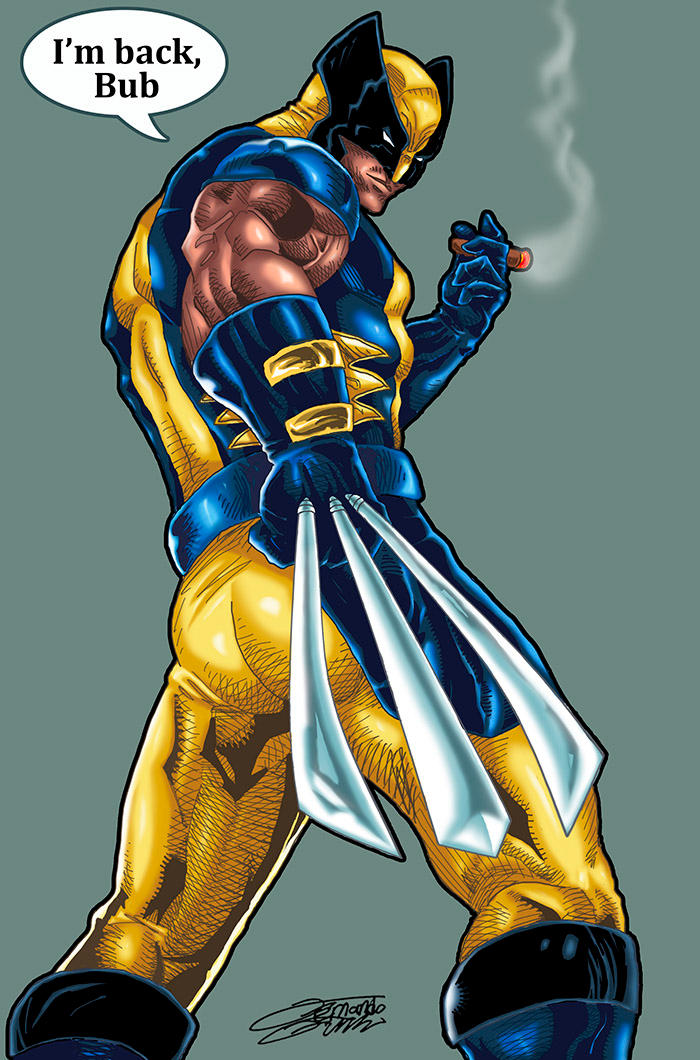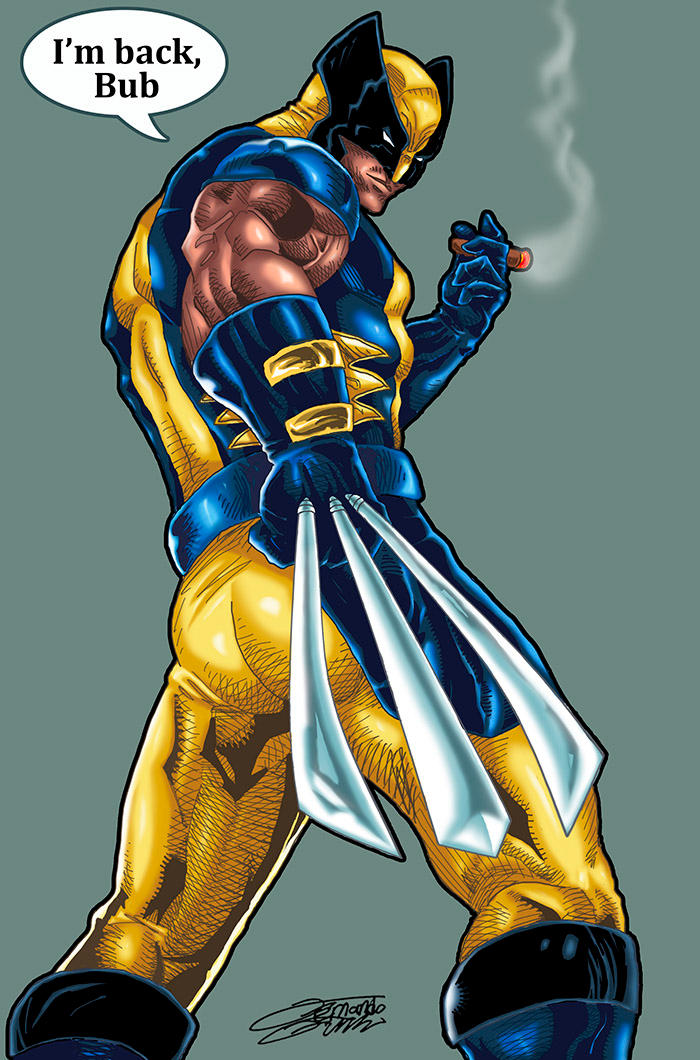 Watch
This is the third and last version I'm doing of my WOLVERINE illust, this time on a more classic style of mine.
For those who don't follow the Comics, he's been dead for some time 'till recently that he's making his official come back to the Marvel Universe continuity! As it always happens with this kind of characters, they never stay dead for too long! hehe
So this illust is to commemorate good ol' Logan's return to Comics!
Hope ya like!


Reply

What issue did he officially return?
Reply

His return began in the "Hunt for Wolverine" one shot and since then he's made appearances in the back pages (post-credit scenes) of various Marvel Comics. He'll make his proper return, yellow costume and all, on September in the title "Return of Wolverine"

Reply

I like the claw force perspective, bub.
Reply

I wanted to make that an important part of this piece. Thanks for the appreciation Bub!

Reply

Reply