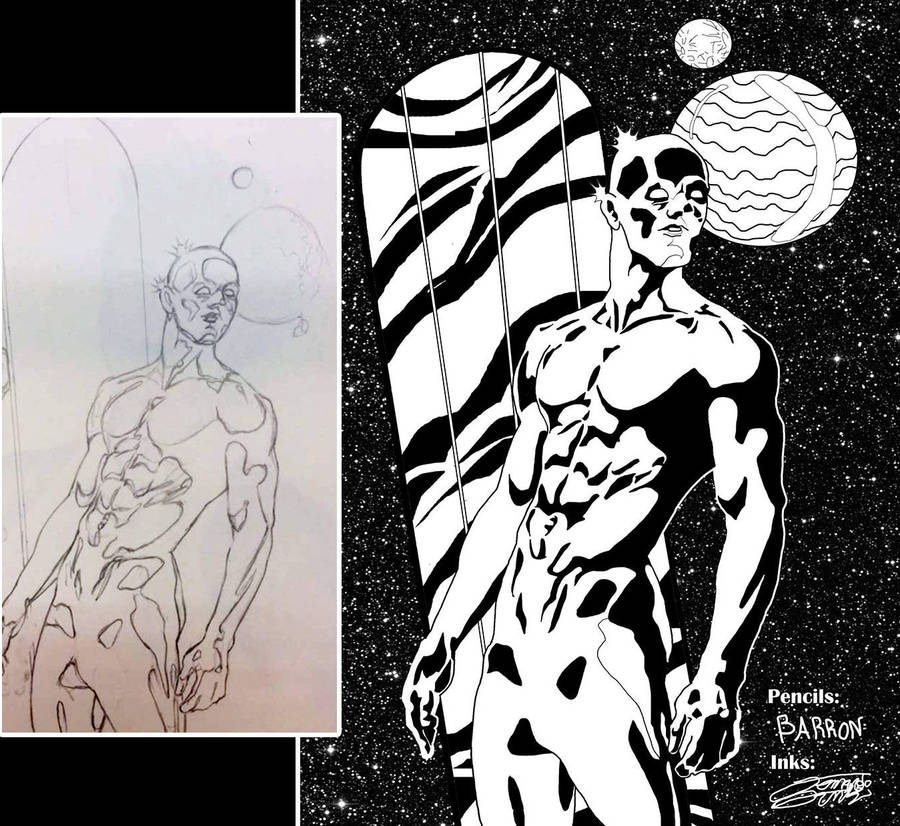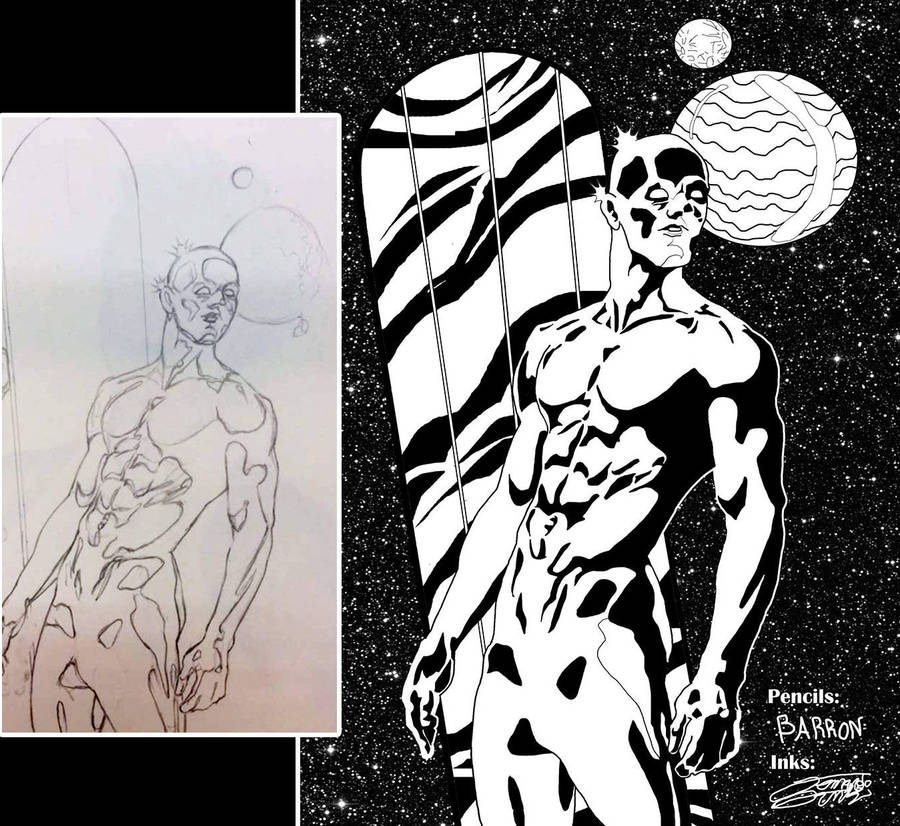 Watch
It's been a while since I've done a Colabo with another artist, I've usu
ally drawn other creative's Characters or colored someone else's illusts.... but I think this is the first time I Ink on someone else's Pencils.
A friend asked if I could put some Inks on his Silver Surfer sketch and well.... here's the result! What d'ya think?
I'll do the colors on this one some time soon!

Reply

Great ink, love the anotomy do you use some photo reference?
Reply

Reply

the question in for Vax or maybe better for the lines artist.
your surfer is def cool under all the point of view
Reply

Nah i figured it was for vax, but by mistake you put your comment as a reply to mine. Thanks.
Reply