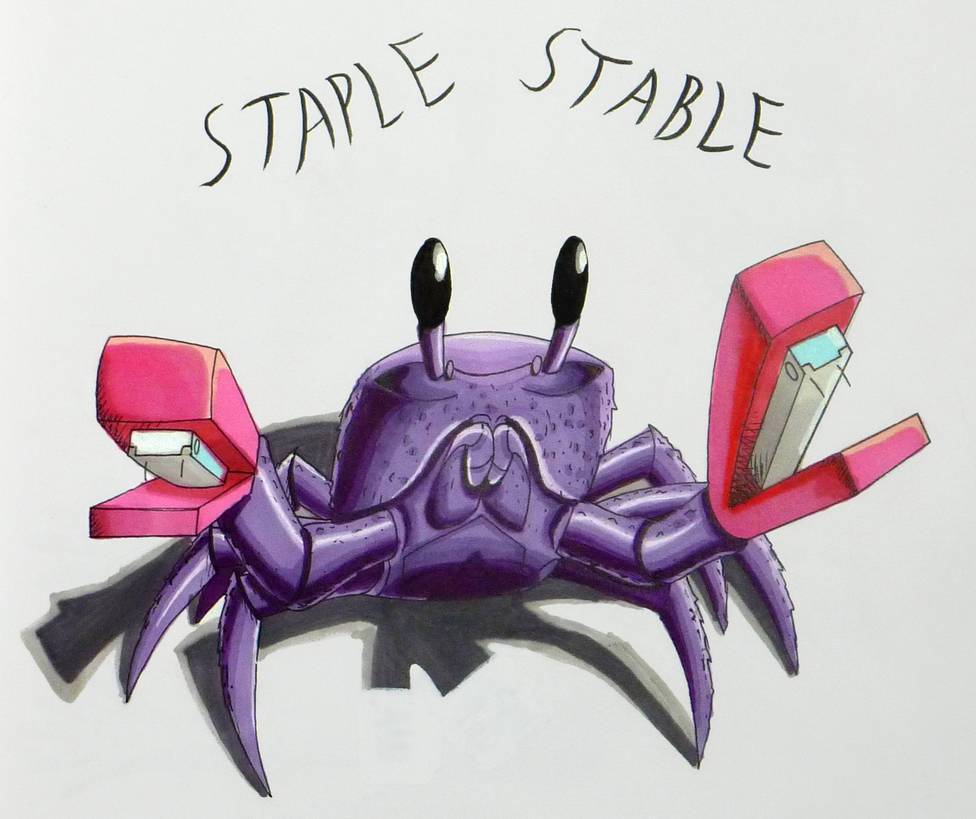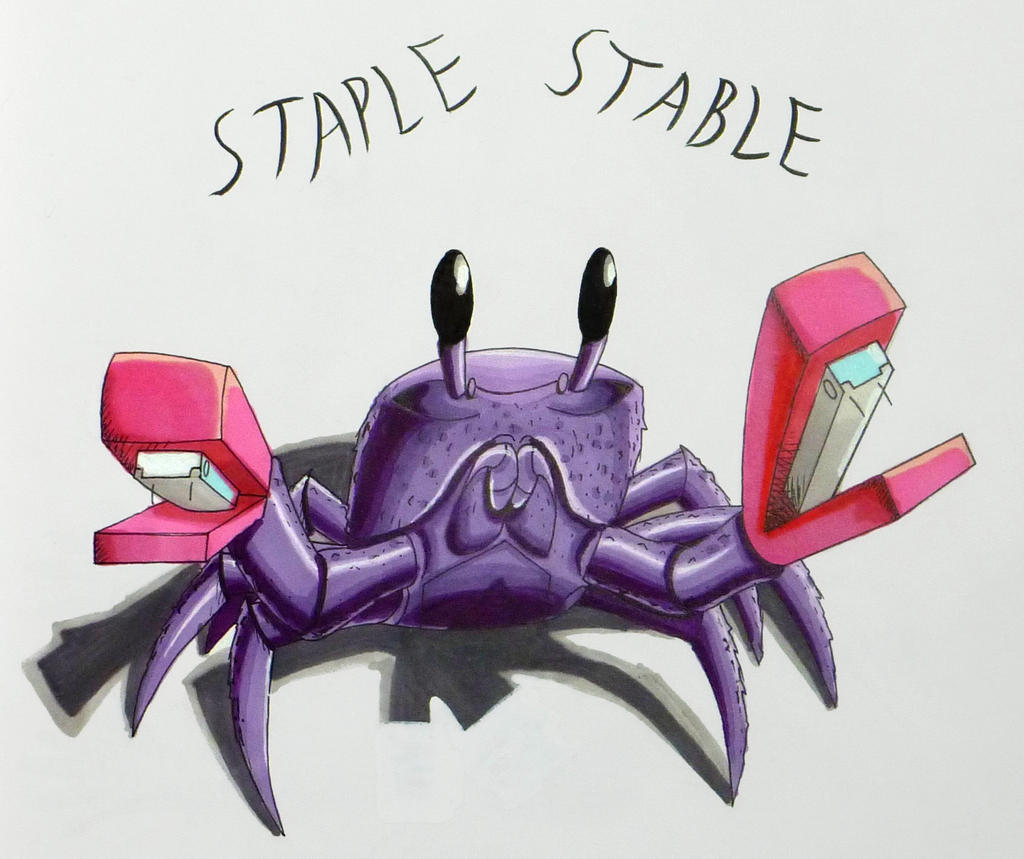 Watch
Crappy photo of a crappy drawing 150
30th March
"I drew a purple crab with staplers as its pincers. You get the reference? Ah, you'll know everything when I upload it. So, like in a week, looking at how often I've updated my DA lately."
Haha, or two weeks, why not, you can wait... Man, it's almost as if I was killing any interest people might have for my profile on purpose.

Well whatever, it'd be appropriate to describe the actual drawing now. I'm... content with how it turned out honestly. Sure, shading on staplers is nothing short of amateurish (is that how English works?) and the cast shadow makes little to no sense, but the idea behind it holds it together and shading of the actual crab turned out pretty ok too.