13 Favourites
22 Comments
24K Views

digital-artists proudly presents the December 2012 Feature!


Our group is awesome thanks to all of our members. Each piece is handpicked by the moderator listed above each group of thumbnails. We want to take this time to thank all of you for participating in the group and helping us to make this group the fun place that it is.

BUT WAIT! There's more...

Have you ever saw a piece in our gallery that needs more love? Here is your chance to help us showcase pieces you feel need more attention. Starting in
December
we have a new addition to the feature -
Member's Picks
! Please send a note to
digital-artists
or
Vashtastic
labeled "Monthly Feature Member's Pick".

Before you send the note...


Please make sure that the piece has been submitted to the group's gallery

Please suggest someone else's work. This feature is all about paying it forward, so show some love to your fellow artists

One suggestion per member per month

Please have your suggestion for the month in by the 25th of each month. Any suggestions submitted after that date will be discarded


alltheoriginalnames's Picks




AbbeyMarie's Picks


:thumb343334989:


DanArcane's Picks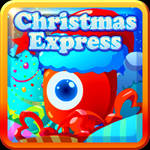 MachiavelliCro's Picks




michifromkmk's Picks




Sin-nombre's Picks


:thumb342509990:


doremin's Picks



:thumb270325617:


Vashtastic's Picks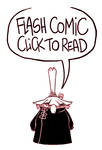 Yinamon's Picks



:thumb344880875: :thumb343480284: :thumb342625774: :thumb344749926:


Thank you to all of our members and Happy New Year!