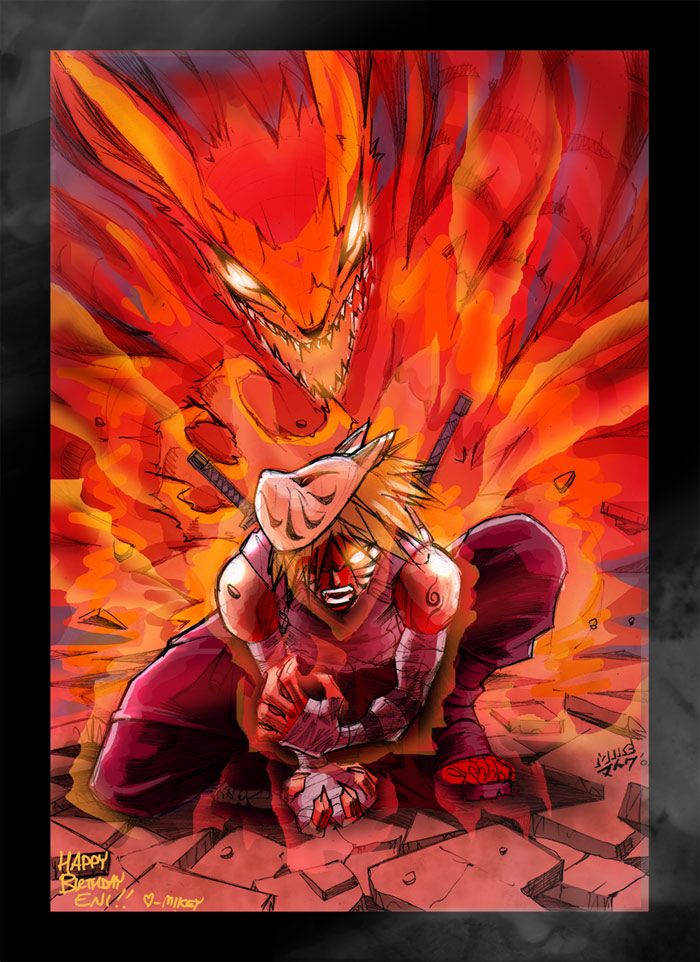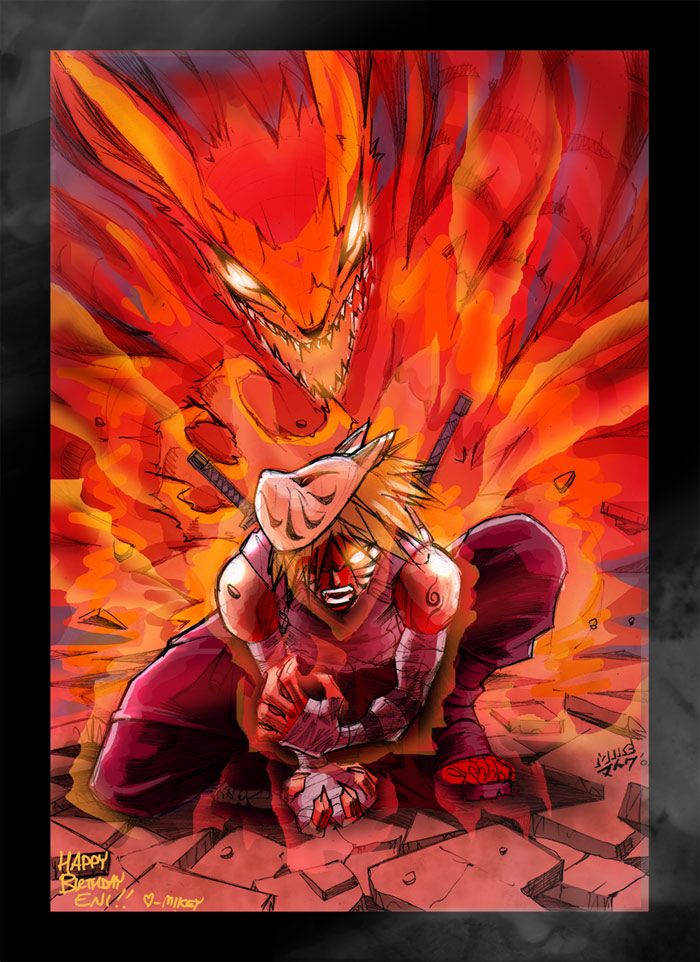 Watch
(late) Birthday Gift for my good friend, and brain buddy, Eni
I gave him ANBU gear, cuz ANBU is feckin' kewl!!!
Kinda ironic tho, that Naruto is way too clumbsy to EVER be recruited to such an elite squad..
..but he looks cool in it, so there!@!

And maybe its just me,
but i totally love it when the demon chakra takes the shape of the kyuubi around him, and the tails!!
GROW MORE TAILS!!! wewt
(btw i was attempting to draw that here in case you can't tell)
this one cant wait to see him grow all nine!!
random blah~ KYUUBI IS TOTALLY AWESOME!!

there, im done
Happy Birthday buddy!


~Mikey