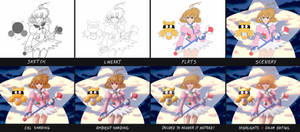 Yomi's Step by Step Pics + WIPs!
Thank you for stopping by! 😁 Feel free to subscribe to check out the process behind my art and get a Portfolio Review (+ Tips to improve your art!) as a welcome gift at the cost of a modest monthly donation! 🚀✨
---

Description
Had to paint this cos I'm loving Marvel's Agent Carter. Hayley Atwell is soooo good in the show!!


Follow me on :
[Made in photoshop CS6 using a Wacom pen tablet.]


Other :


Image size
800x800px 777.48 KB