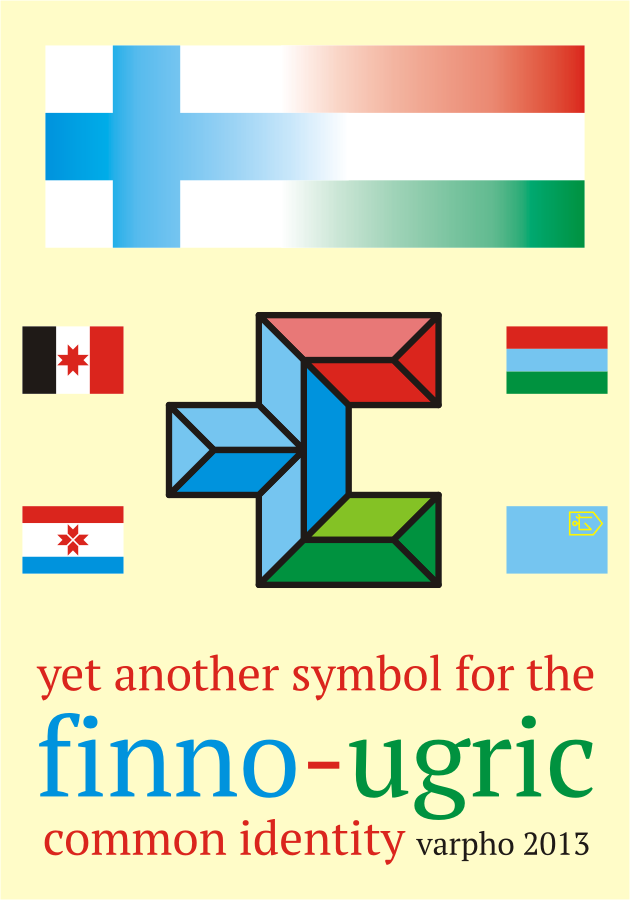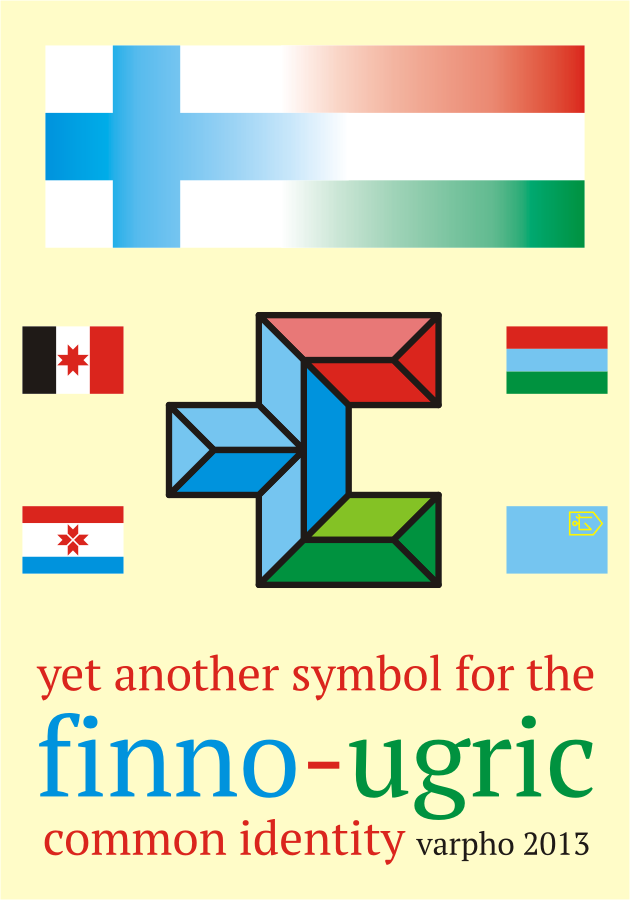 yet another symbol for the Finno-Ugric common identity, composed by joining elements from the flags of Finland and Hungary [and Karelia], featuring half of the 8-pointed star/cross emblem from flags of Udmurtia or Mordovia, in a shape somehow similar to the tamga visible on the flag of the short-lived
Idel-Ural state
, which was proclaimed and supported initially only by Tatars and other Muslims, but eventually some Finno-Ugric nations [Mari, Udmurt, Moksha, Erza, Komi-Zyrians, Komi-Permians] also joined.

"
nordic flag of the Gambia"

Reply

Reply

Reply

But what about Estonia? It is not represented.
Reply

just like Khanty-Mansi Autonomous Okrug, Komi Republic, Komi-Permiak Okrug, Mari-El Republic, Saami people and most of the Baltofinnic people.
because it's not possible to include symbols of all F-U nations into one common symbol.

but in fact the 8-pointed cross/star symbol, half of which is also part of the symbol, is also used in Estonian heraldry.
Reply

Not bad at all!

Reply