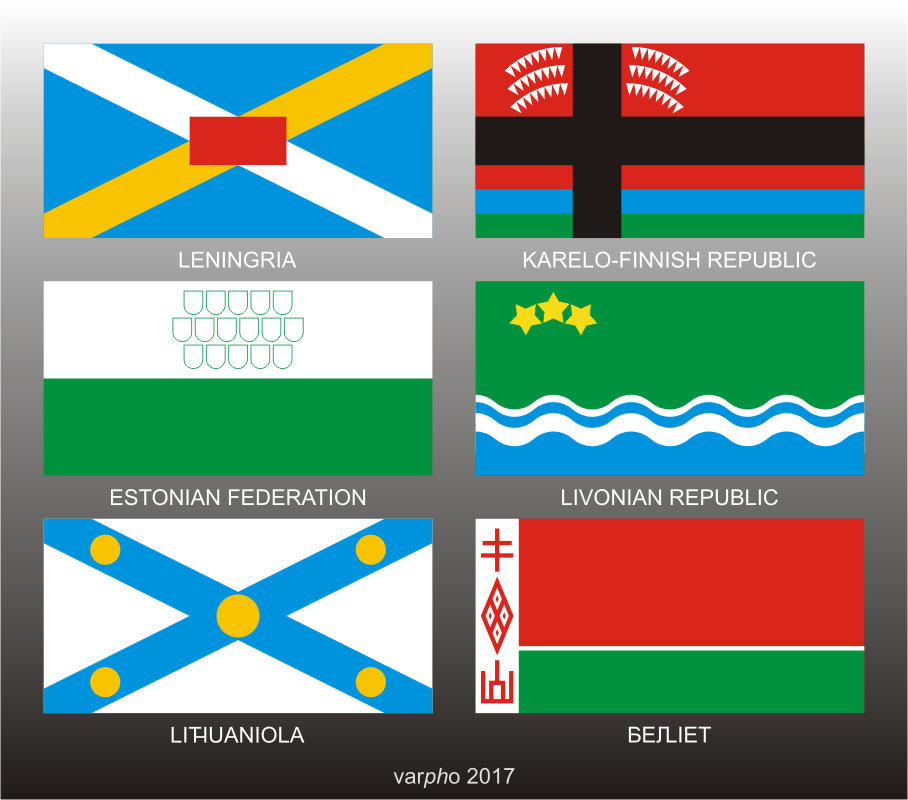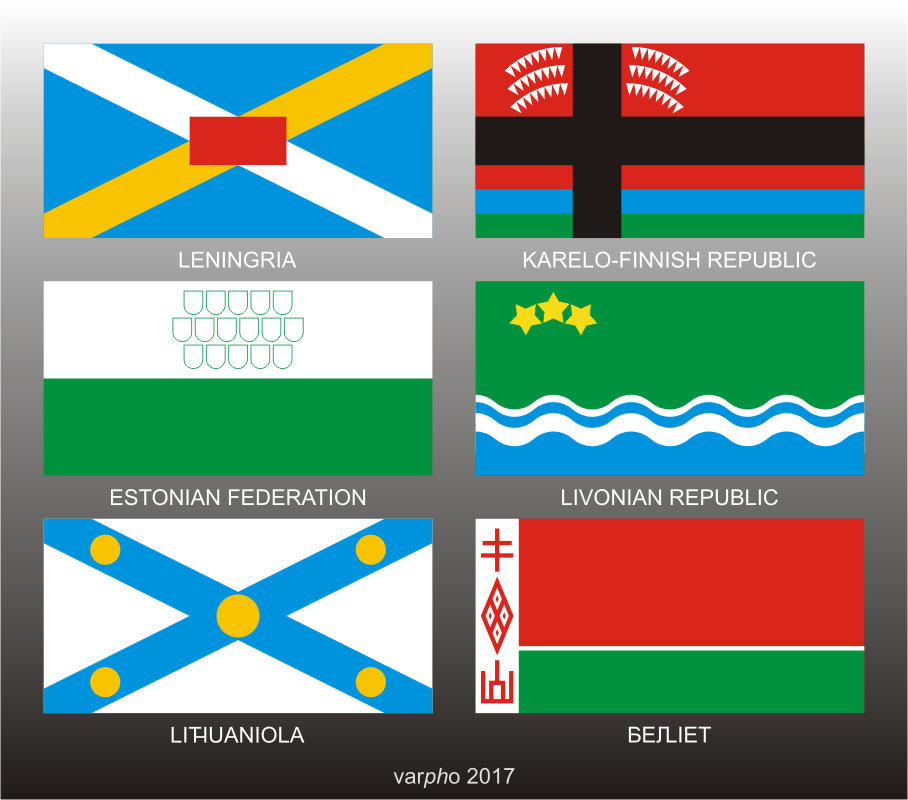 Leningria / Karelo-Finnish Republic / Estonian Federation / Livonian Republic / Lithuaniola / Belliet
can you name all my inspirations for these flags [and names]?

[cf
Finnic
]

Ooh these are a Beaut. O.o
Lemme try to Guess

Leningria= I'm guessing Papers Please, Either Antegria or Republia.

Karelo-Finnish= I pass in this one.

Estonian Federation= Again, Probably Papers Please. As in the United Federation

Livonian Republic= Livonia is a vassal of the Teutonic Knights.

Lithuaniola= Hispaniola? As in Cuba? I can't connect this one. Probably has to do with that blue Salvate with the Burgundian Spain

Belliet = This is hard. I kind of know this one, but where?
Reply

How the hell did you fuse "TH" into one 0.0 ???
Reply