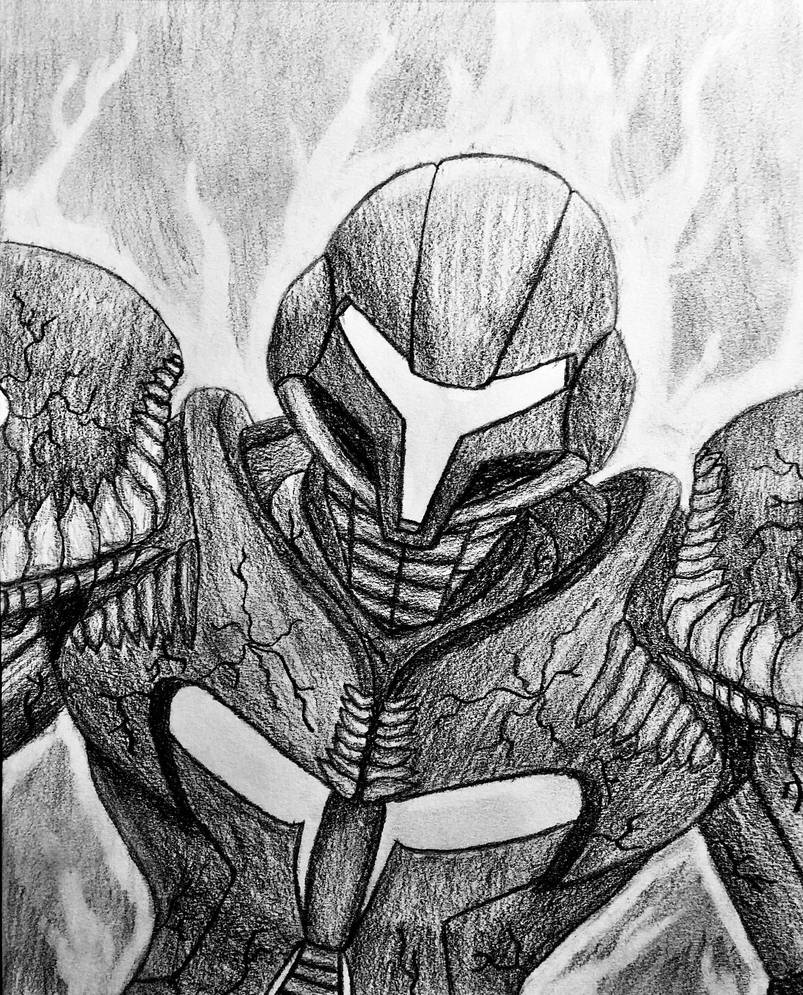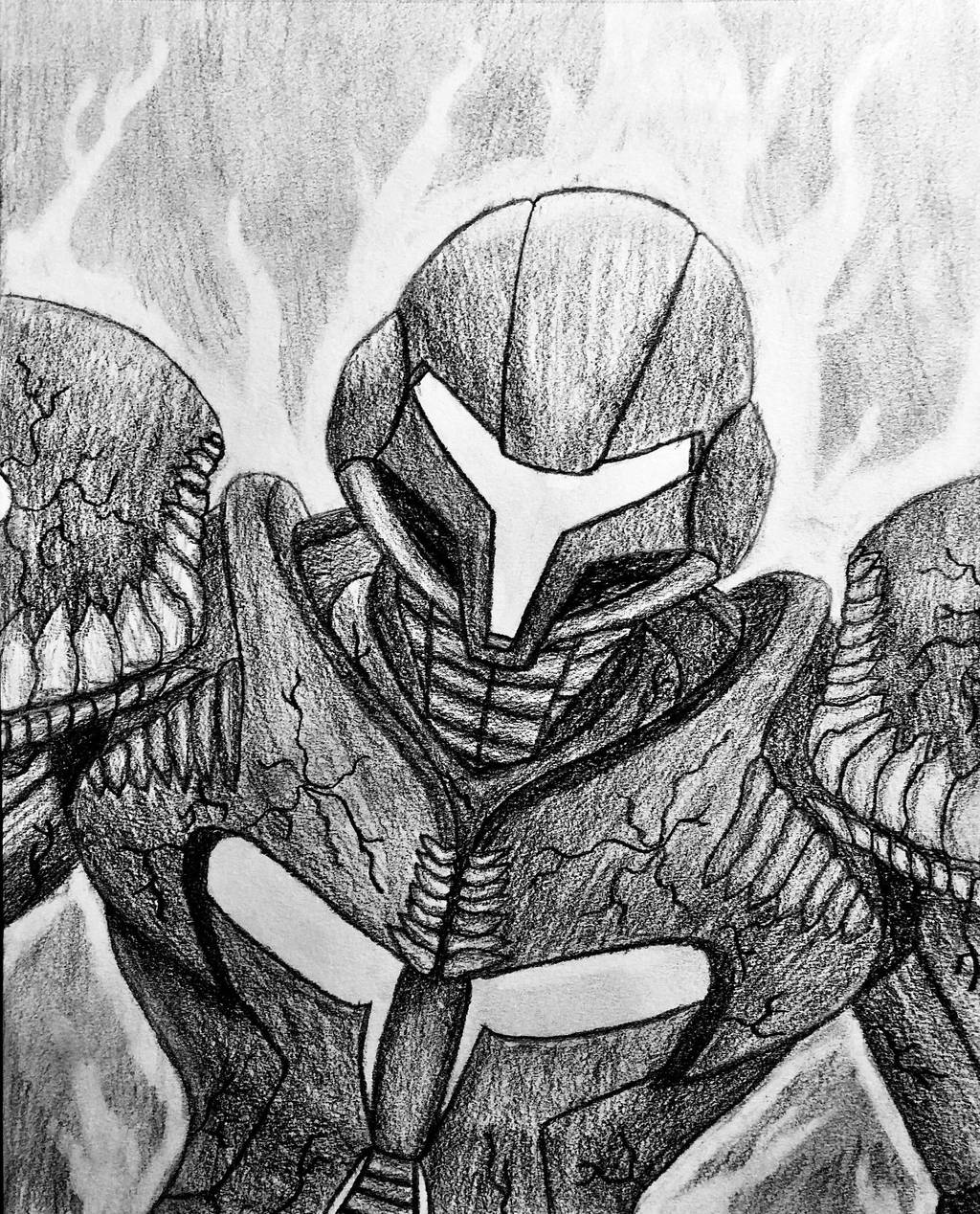 Watch
In all my years as a Metroid fan, I've never actually attempted to draw Dark Samus before. So, here she is in all her twisted, radioactive... um... glory?
Really happy with how she came out!

I knew Dark Samus before Smash Bros made her cool again.
Reply

lol Same here! I've actually wanted to draw her for some time now, but the Smash Direct finally gave me the hype fuel I needed to make it a reality.
Reply

I'm expecting that newbies who'll play the Metroid Prime games will play Prime 2, and they'll say "oh hey, there's that clone of Samus from Smash! She looks nothing like she did there though..."
Reply

There's already a ton of people that are like "Zero Suit Dark Samus please!" Only to get a response in the form of the skeletal monstrosity from Prime 2's ending boss battle. lol The suit is more of a carapace to Dark Samus anyway. It's more part of her body than Samus' suit already is to her in the sense that it basically IS Dark Samus' body. Dark Samus is very different from the other "dark" Nintendo characters. I can only hope that Smash Ultimate will bring in more interest in the Metroid series.
Reply