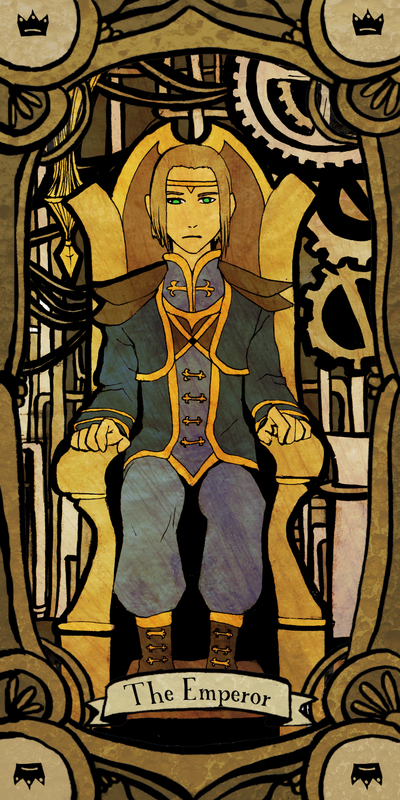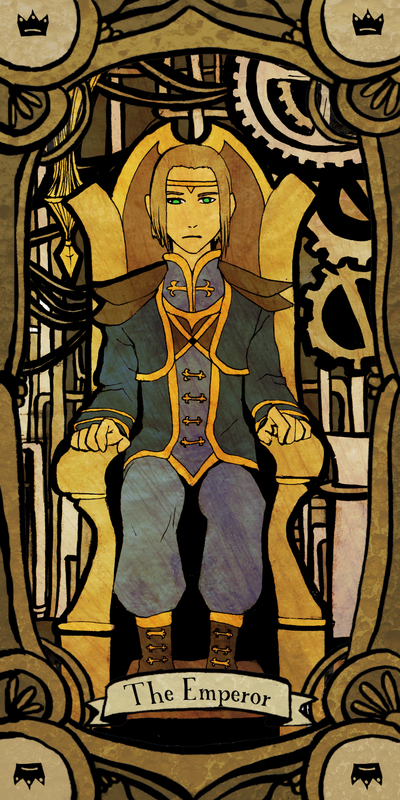 Watch
So, funny story.... I draw two webcomics (
Chirault
and
Sevensmith
), and recently this online project thing started up by =
senshuu
came around asking webcomic artists to choose a card from a tarot deck and illustrate it with something related to their comics. I can't tarot my way out of a paper bag, but I like to draw and it sounded like fun, so...
I got a card for each of my comics (Ace of Wands and Seven of Swords, respectively), and started sketching some ideas.
And then the teacher for my Digital Imaging class assigned us a themed triptych, using techniques of our choice, for a theme of our choice... because I've had the comics on the brain lately (site updates, whee!), I figured 'hey why not make the cards for class!'
Only I needed a third card, so I randomly drew this one.
Fascinating, huh! 8D
OH YEAH the site for the tarot project is
here
, for anyone else who has a webcomic. There aren't many cards left though...
Note: I know next to nothing about tarot, I just like to draw shit. XD If I got something wrong in the symbolism for the card... well, so be it.