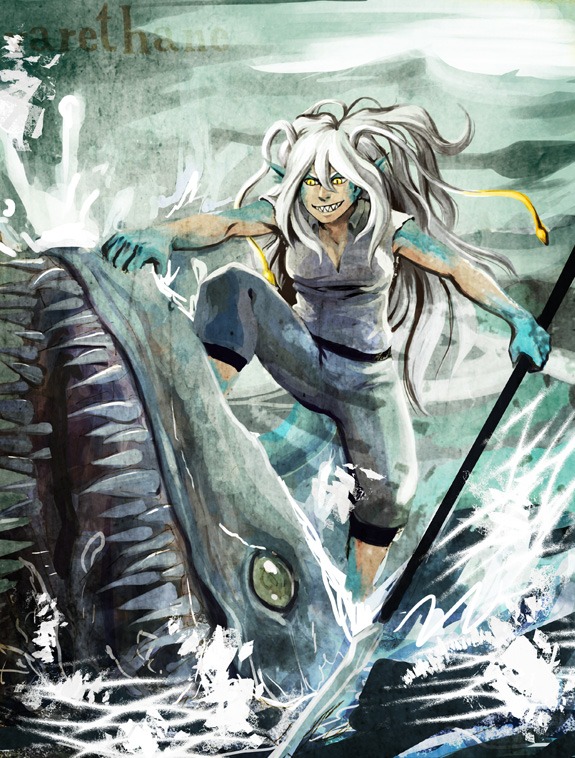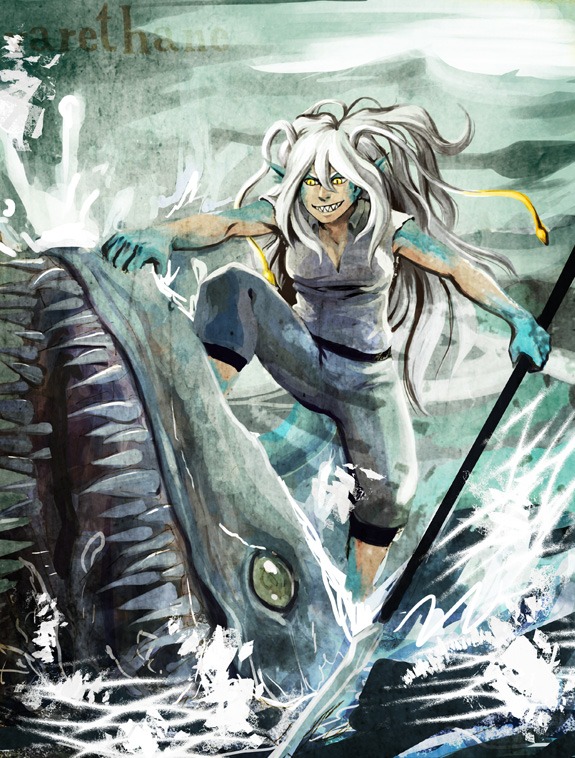 HAPPY BIRTHDAY ~
PhantomTeacup
!!! Here is some Zena being a crazy badass sharklady wif big teefs.
♥

♥

♥

♥

It's awesome because she is a sharklady! Wooot!
Reply

Awesome work!

Reply

This picture is all kinds of badass!
Reply

Reply

Reply

When I saw the thumbnail, I thought it was Korra. But this is much better! And scarier. But awesome! I love the colors. Especially her eyes and hair.
Reply

Haha, man the thumbnail looks like all sorts of things. XD I still haven't watched the Korra finale.... ahhhh....

Thanks!
Reply

She looks like a girl Viral. That can only be a good thing.
Reply

WAy cool...thought it was Tiger in the thumbnail! LOL for shame...my head's getting too big for the doorway again...and now it's affecting my eyesight....
Reply

Hahaha... has rather pinkish skin to be Tiger, doesn't she? XD (And rather a lot of hair)
Reply

heeeeeee <3 <3 <3
best Zena, best birthday present
Reply