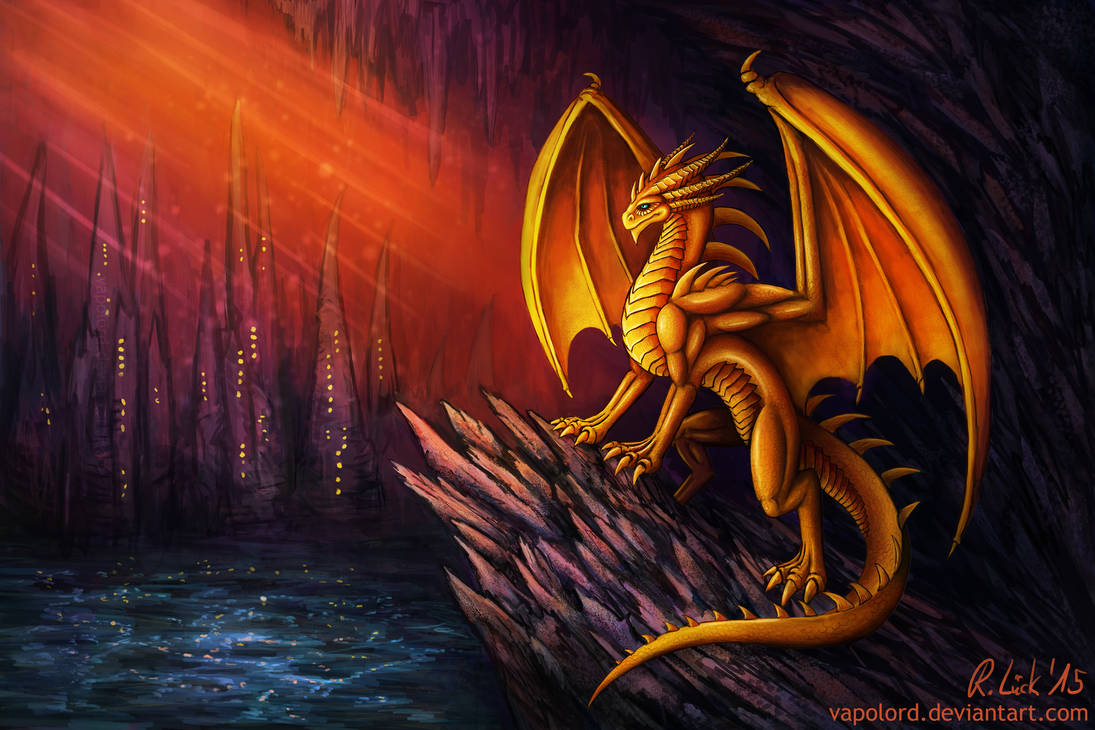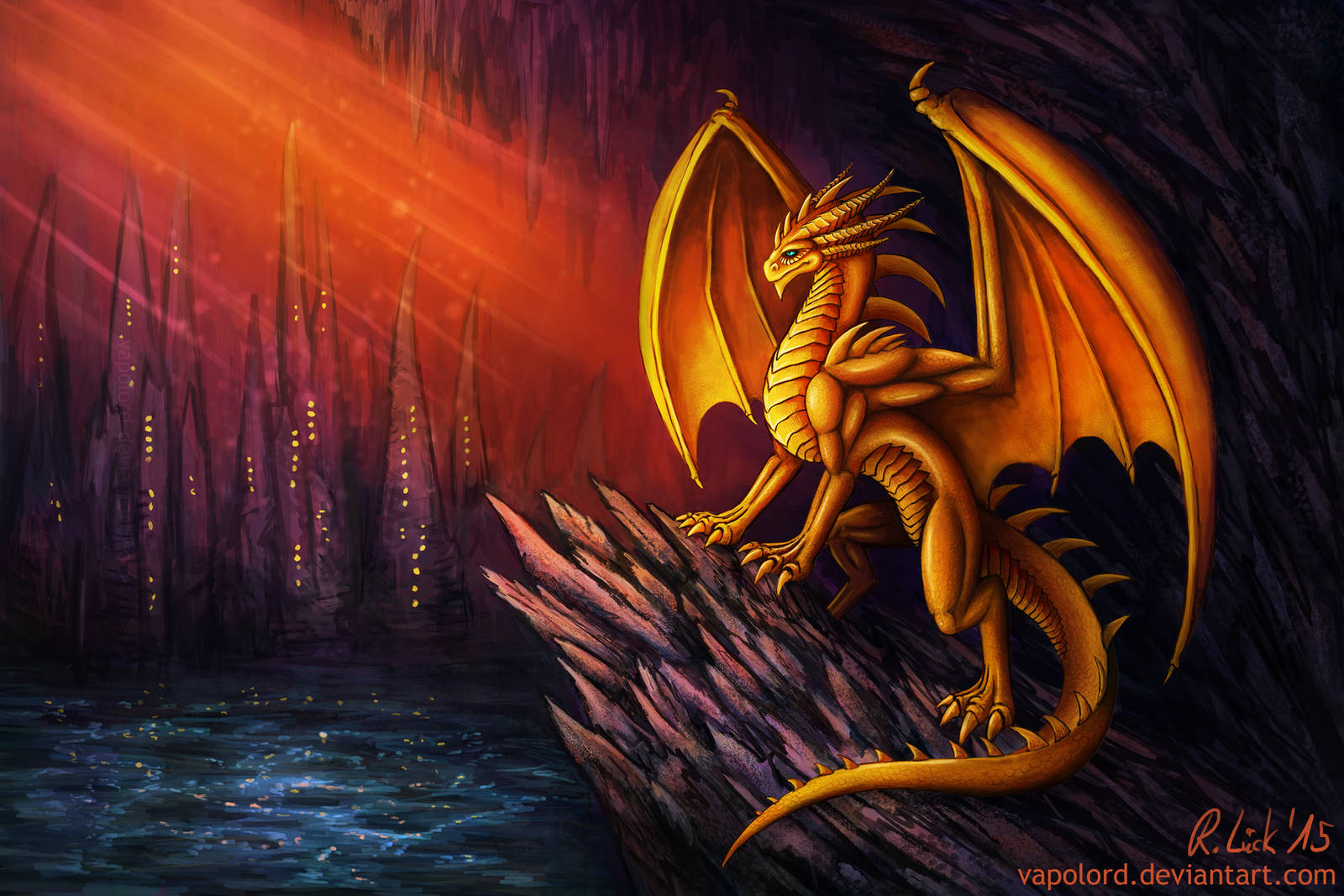 Watch
My take on the "Dragon on the rock"- cliche pose.

At first I thought I would paint him in in open landscape, but then I thought I havent drawn any caves yet. Yo I gave it a go, and put him inside a weird cave with water in it and the Stalagmites inhabited........sort of. (hence the lights

). Also I figured out, that I didn't draw a golden dragon yet and wanted him to look a little bit like real gold and not just yellow. And since this image is was not cheesy enough yet, I added the dramatic lighting coming from a a hole in the "roof". xD
The size of this picture was 7500x5000px. The work time would be aproximatly.... mmh I would say 20 hours or so. I drew it over the time of many days, since I often lacked the motivation to go on. But I finally finished it! I really need to get myself do paint/draw more time efficient......
I hope you guys like my painting. It would be cool if you could leave some thougts in the comments. If you like dragons, you can find more on my profile.

©Vapolord