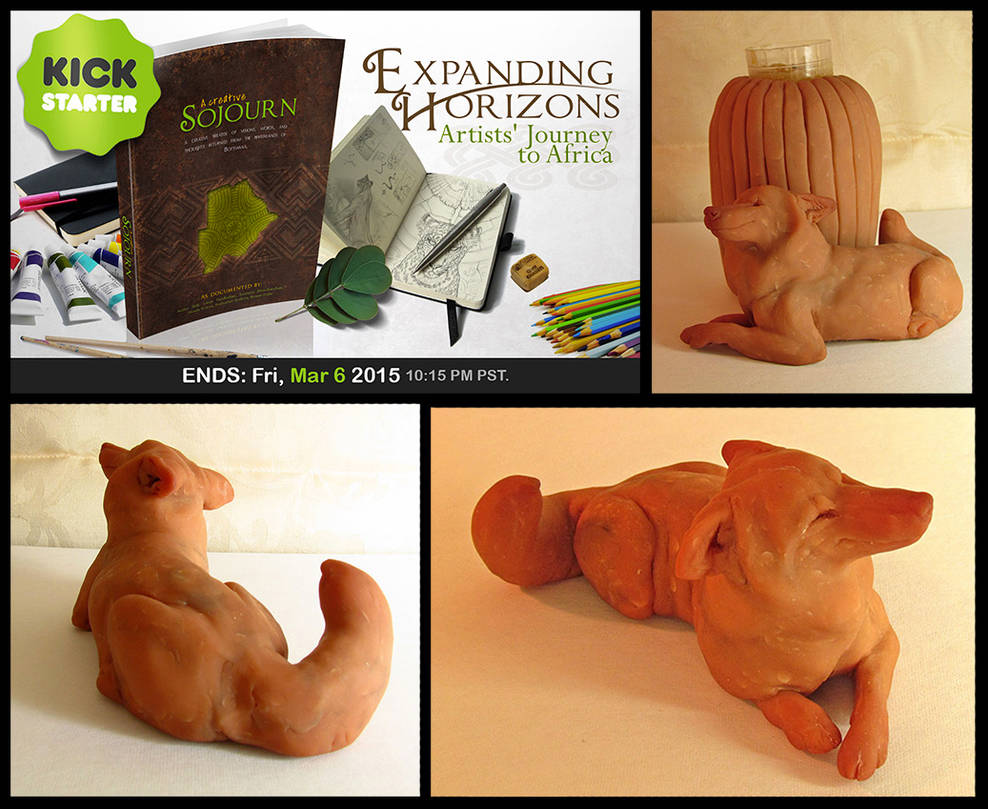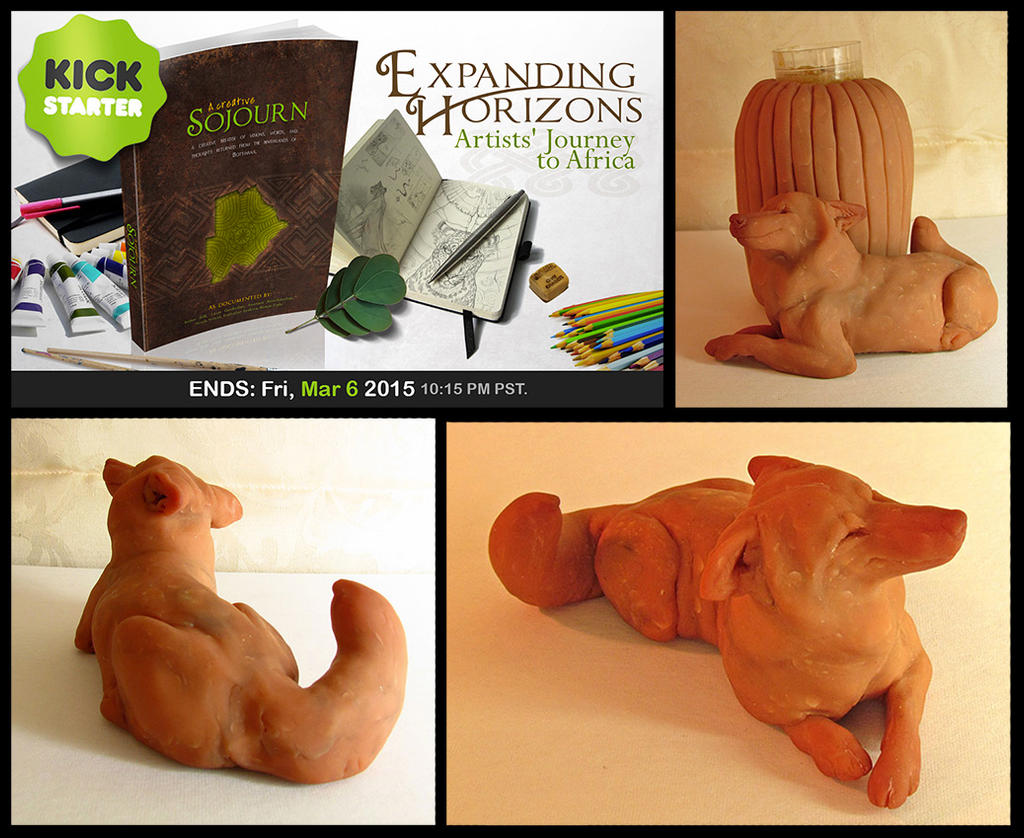 Watch
Have you heard?!
www.kickstarter.com/projects/1…
A bunch of artists, writers, all dreamers and creative folk, are going to Africa this April. We're running a Kickstarter to raise funds for an amazing book stuffed with art and stories and maybe some smudges of dirt.
We've already blasted through a couple stretch goals, and almost broken the third! Geez!!! Massive thanks to all of you who have already pledged, shared, and offered words of encouragement! All of us are looking forward to putting this book together to share our journey with you.
One of my personal reward tiers is a custom sculpted bust of an animal! I only have one slot left, along with a colored pencil portrait. Since we've met some stretch goals, I get to paint the sculptures! Oh boy oh boy.
Here is a sample of a sculpture I made for my husband for Christmas, still unpainted as I don't yet have acrylics. Look at his smug happy face. Smuggins.
www.kickstarter.com/projects/1…