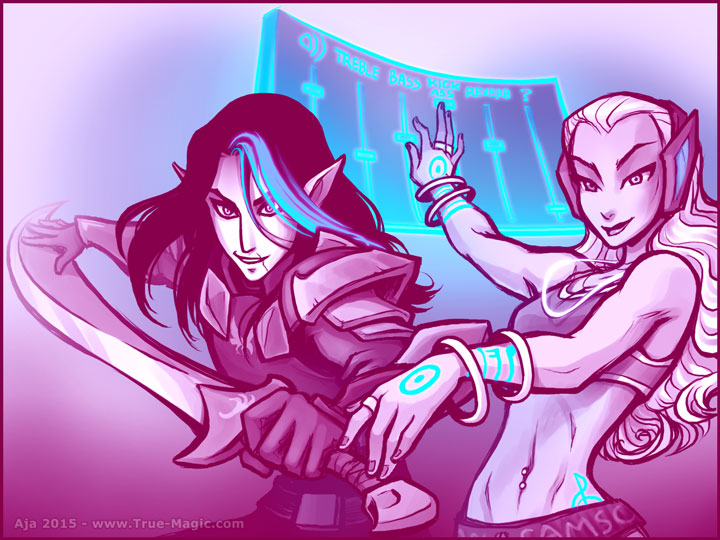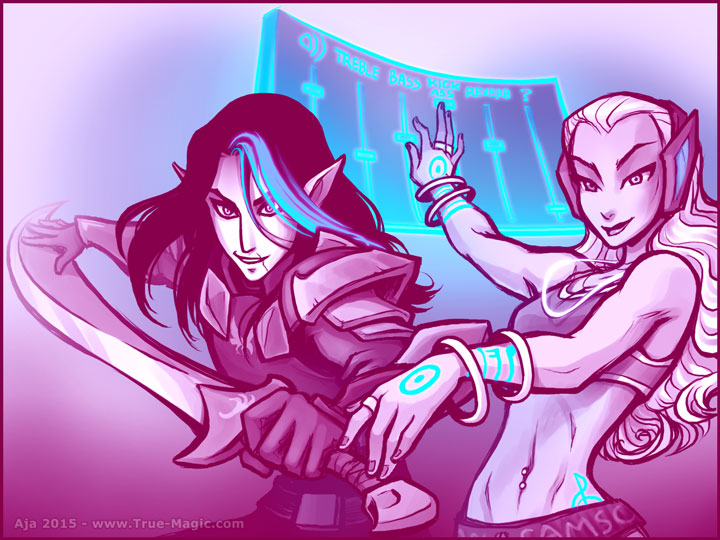 Watch
Happy Valentine's Day!
This is a long-overdue gift sketch for
falingard
. He just finished
this epic character design challenge
, and I wanted to congratulate him and share his awesome work with you guys.
Seriously, every character there turned out looking cool and unique.
Check it out
if you want to be inspired and impressed!
One question he asked at the end of the challenge was, "Which pair(s) would you ship?

" And I thought "WELL NOW..."
"...Definitely
Philemon
and
Beck
." Their designs are just so appealing and pleasant to look at, and I imagine (from their brief descriptions) that they'd get along well. One is an innovative problem-solver, the other a time-traveling specialist in Life, the Universe and Everything -- sounds like they have complementary skill sets! And since one is a half-elf, and the other is a... half... immortal cat-being... they'd have plenty of time for adventures and discoveries.
Buuut I couldn't really think of a sketch idea for those two. So I decided to go with the buff babes
Yrmstrae
(consummate warrior) and
Delilah
(cyborg DJ) instead. I like the idea of Delilah running a real-time music mix in perfect sync with Yrmstrae's battles.

She drops the beat
while he drops the beatdown.
Oh ho ho ho~
*dodges a tomato*
...Just DON'T LET HER NEAR YOUR HAIR, Yrmstrae.
[
Tumblr Post
]

Such a neat congratulation!
Reply

Reply

Eeeeeeeeeeeeeeeeeeeeeeeeeeeeeeeeeeeeeeeeeeeeeeeeeeeeeeeeeeeeeeeeeeeeeeeeeeee that's awesome, thankyouthankyouthankyou!
I can't say I ever expected to get gift art of my flaky offspring, but this is great

I love the idea and the feel and how she cranks the "kick-ass" slider up to 11

Reply

You're most welcome! I'm glad you like it.
You certainly have a knack for making characters who are fun to draw.

Reply

Love the elf(?) guy in the front! He's super cute~!
Reply