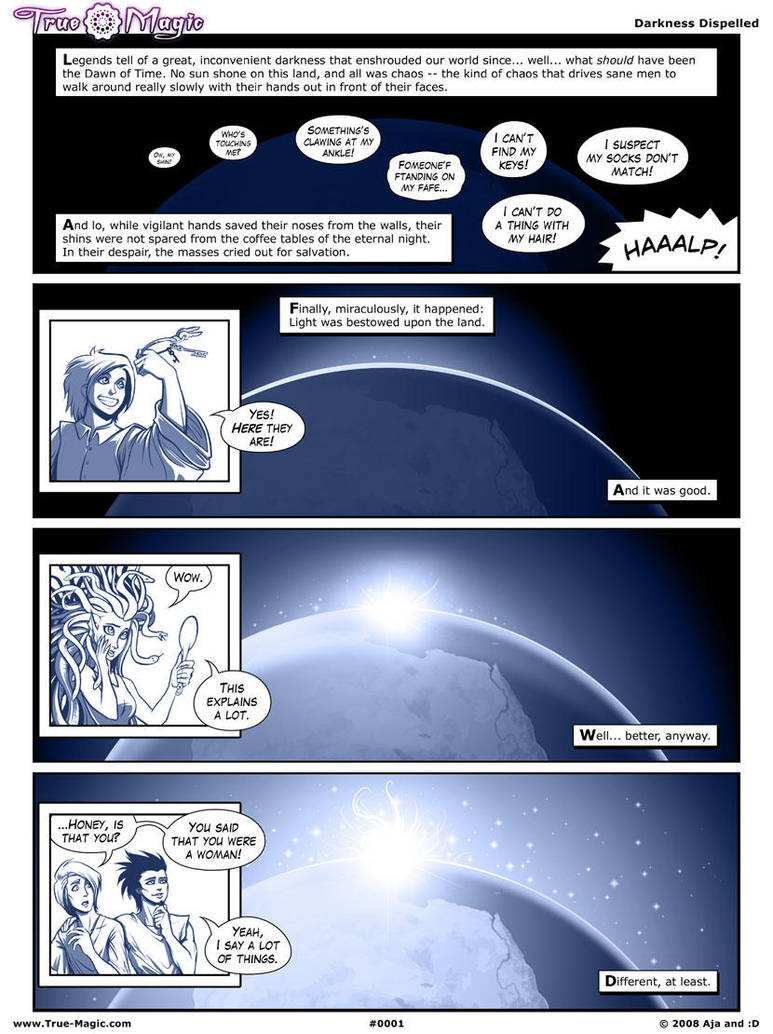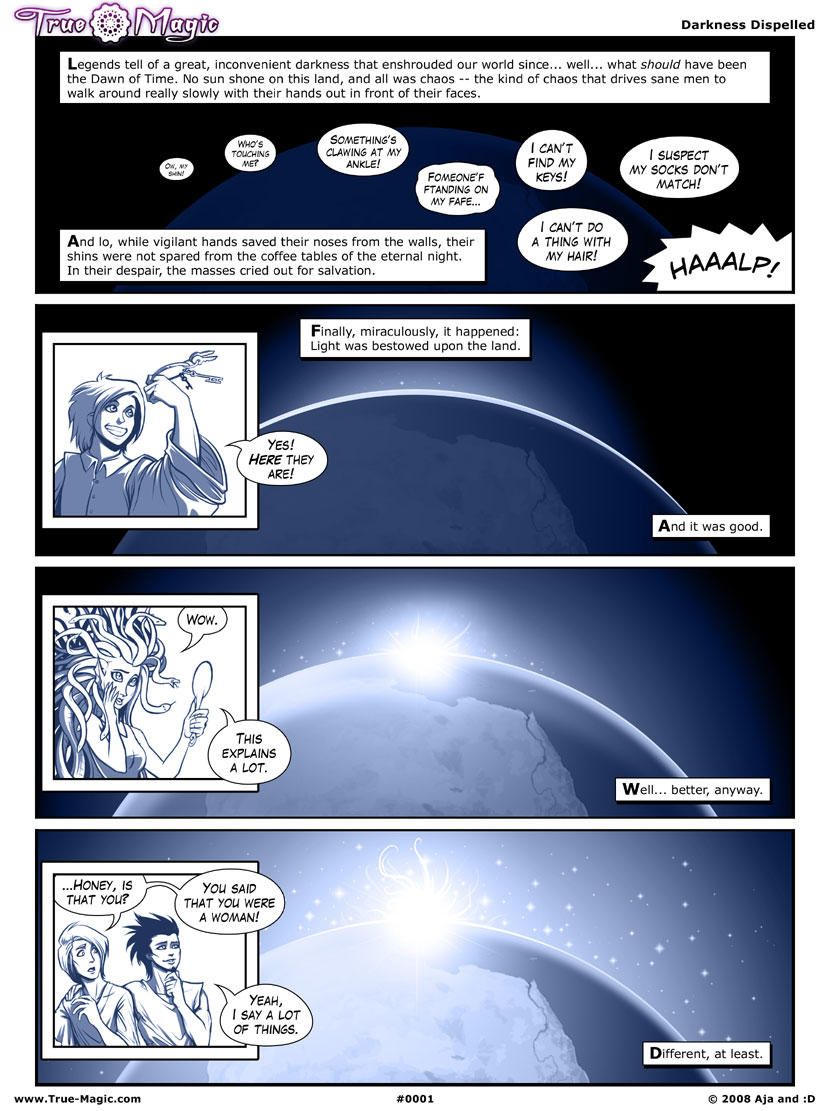 Watch
Page 2
(and beyond) can be found at
True-Magic.com
, naturally.

This is for those of you who might have found my gallery from DA rather than coming directly from TM. If you were wondering what's up with the characters I've been posting, now you know! This is their story.


when I first stumbled across the True Magic comic, this page literally made me fall out of my chair I laughed so much

I wasn't sitting in it very securely in the first place, but I think the point is still valid.
Reply

I love how the guy who said he was a woman has a goatee XD
Reply