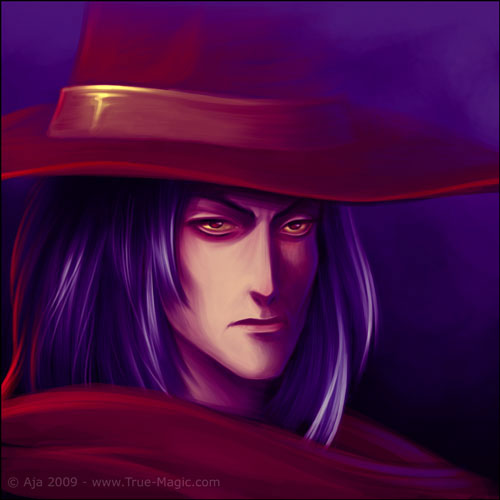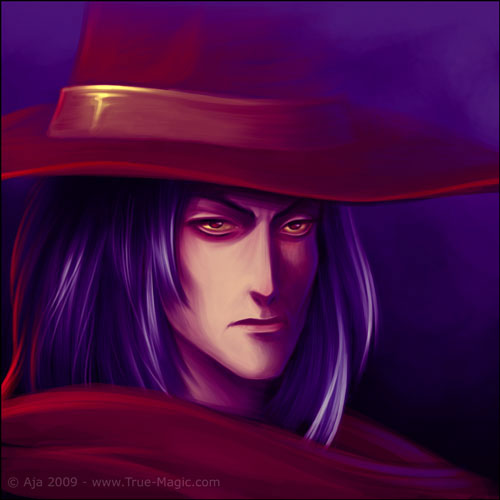 Watch
Work was done for the day, and there were two temptingly unplayed NWN expansion packs waving at me from my Program Files folder. So what did I do? Naturally, spent the next few hours playing in Photoshop.
(Apparently now I procrastinate on gaming by drawing. This is a confusing development.)
Anyway, I was inspired by an exceptionally pretty and cheerful
coloring tutorial
by *
sandara
, and decided to try some lineless digital painting. The Don is neither cheerful nor pretty, but I missed drawing him, so he got to be the lucky
guinea pig
subject.


*nostalgic sigh* I miss this guy! I love how you did his hair.
Reply

I miss him too! He will be back as soon as I can get away with it.

Glad you like how the hair turned out.

It's the result of a new custom brush I was trying at the time. (If you're interested, I posted the brush settings in the comments section of
the original art blog post
.)
Reply