Hey, guys! I'm pleased to announce that from this day onwards, I will be taking up commissions

Feel free to look over what's available and see if there's anything you like!
Please note that all prices listed below are per character!









BUST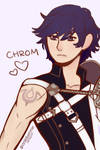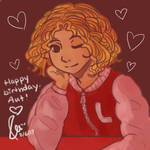 LINEART:
$5

FLAT COLORS:
$10

FULL COLORS:
$15











HALF-BODY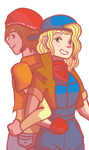 LINEART:
$10

FLAT COLORS:
$15

FULL COLORS:
$20











FULL-BODY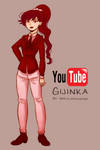 LINEART:
$15

FLAT COLORS:
$20

FULL COLORS:
$25









EXTRAS



BACKGROUNDS:
$10

SOURCE FILE:
$5









GUIDELINES

ALLOWED


Original characters (fan characters included!)

Pairings (LGBT included!)

Minor gore (think of cuts and bruises and the like)

Semi-nudity (I'm okay with drawing girls in bikinis and the like!)

Animals (not furries, tho; check the guidelines for what is not allowed)

NOT ALLOWED


Fanart (would like to avoid getting myself in legal hot water, thanks)

Explicit art (try to keep things suitable for a teenaged audience, at the very least)

Furry art

Fetish art

Mecha









HOW TO COMMISSION MEMETHOD 1: EMAIL

Please email the following form to nathalie.v.butler@gmail.com under the subject 'Commission'.

DA/Tumblr/Instagram name: A name that I can reach that isn't email.


PayPal address/other form of payment: Please input your PayPal address here!


Commission type: Please look at the prices listed above for what kinds of commissions you can get!


References: A written description isn't enough; I'll need a visual reference of the characters you want me to draw, as well.


How you want them to look: Optional; if this doesn't matter to you, you don't have to include anything here. However, if you do have a specific pose or a costume in mind, kindly include them here!


Background: Plain, patterned, or detailed

Payment works like this; I'll take half of the money you owe me before I start the commission, and once I'm finished, you can give me the rest. This way, we both get what we want.

METHOD 2: FIVERR

Visit the Fiverr link listed on my profile to commission me there! For some reason, I can't include the link here :/ Prices are more fixed there, so the extras listed here (particularly additional characters) are actually priced better on Fiverr. This means that if you have a piece with a large number of characters, you'll be saving money!

Deadlines are also stricter on Fiverr, meaning you'll be getting your piece at a faster rate. You can even get your piece in as few as two days, provided you're willing to pay for it



I market my commissions as book illustrations on Fiverr, as I feel that's something people are more interested in there. However, you can use your art for whatever you want! Just make sure to credit me, and maybe include a link to my profile while you do so.