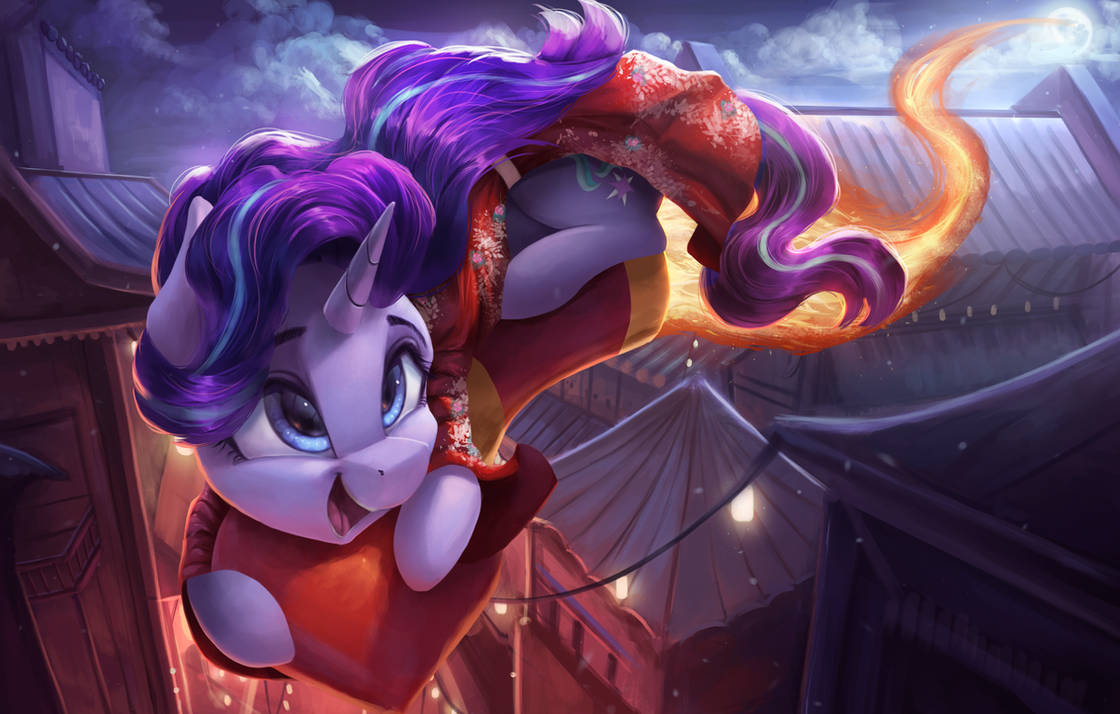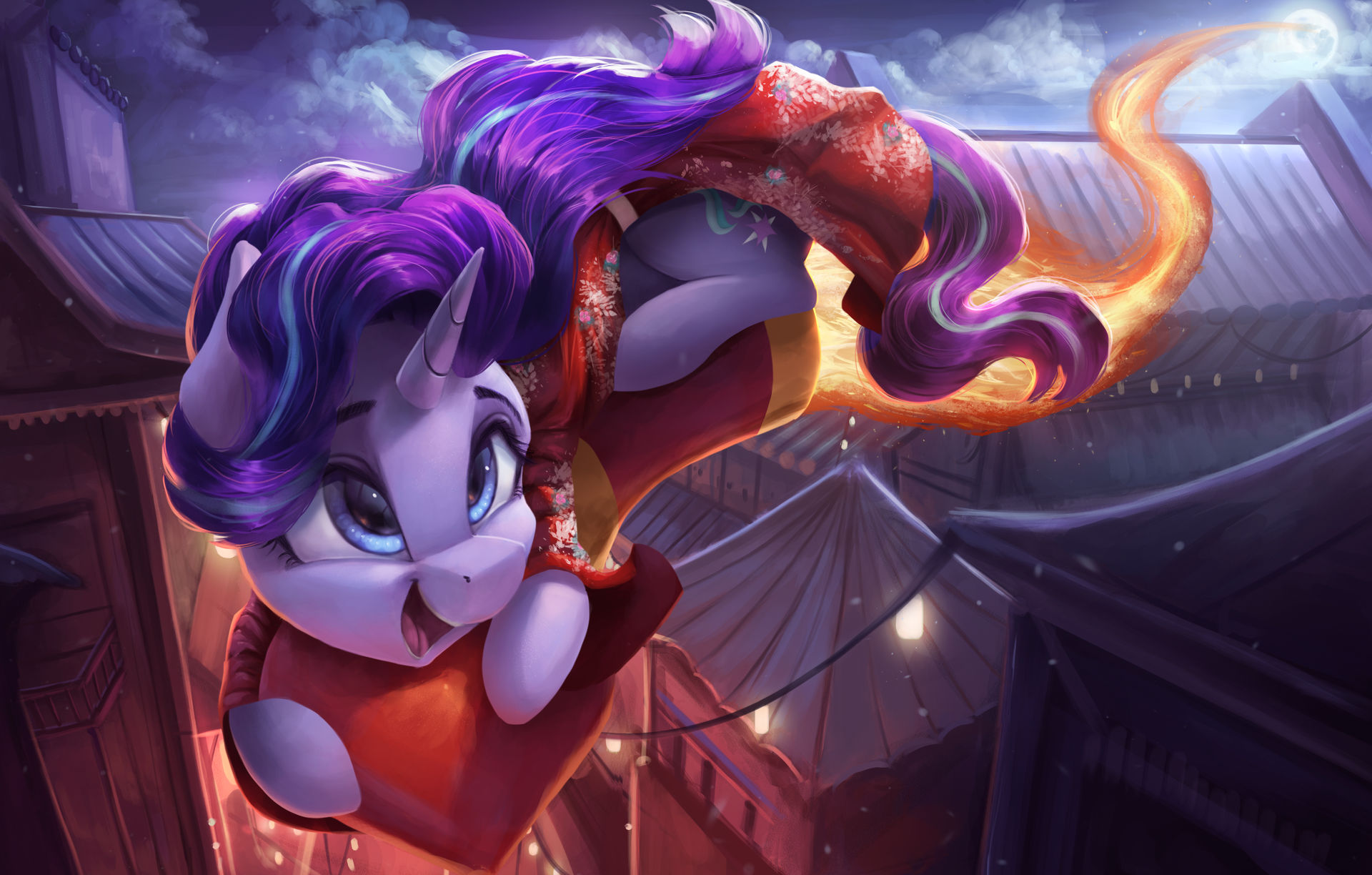 Watch
This is quite the eye-catching picture! I'm a big fan of it.
I need to emphasize how well you did with the colors here. The clouds and buildings in particular are lit very convincingly by the lights down below and the moon. I'd say this is your best background yet. Great perspective. Maybe a redder hue on Starlight would work better since the moon's behind her though.
On Starlight herself, there's all sorts of nice details that came out pretty nice. In particular, I like her outfit, mane, and face. Maybe there's a bit of a sidemouth there, but it fits alright with the picture. The biggest pointer I can give is that with that curved firework rocket (not sure if that's for cartoon effect, fishlens, or some other reason), Starlight's pose seems a bit ambiguous. From how I see it, it seems like her body is longer than it probably should be.
In general, stunning work Vanilla! Starlight here would be doomed if she didn't know how to teleport though

The Artist thought this was FAIR
28 out of 31 deviants thought this was fair.
Wow, this fanart of MLP you did here looks brilliant. The fanart looks really realistic and I like it how you managed to capture Starlight's appearance in this. I'm liking how she's managing to hold on to herself from the rocket. The background is also appealing to me. I have to say, your G4 My Little Pony fanart looks really creative and realistic. Starlight here looks like she is enjoying a blast on that rocket. If I can sum up your fanarts it looks very creative. I also like it how you managed to paint the sky as well. A very good and well detailed artwork. I like it

.
The Artist thought this was FAIR
10 out of 10 deviants thought this was fair.