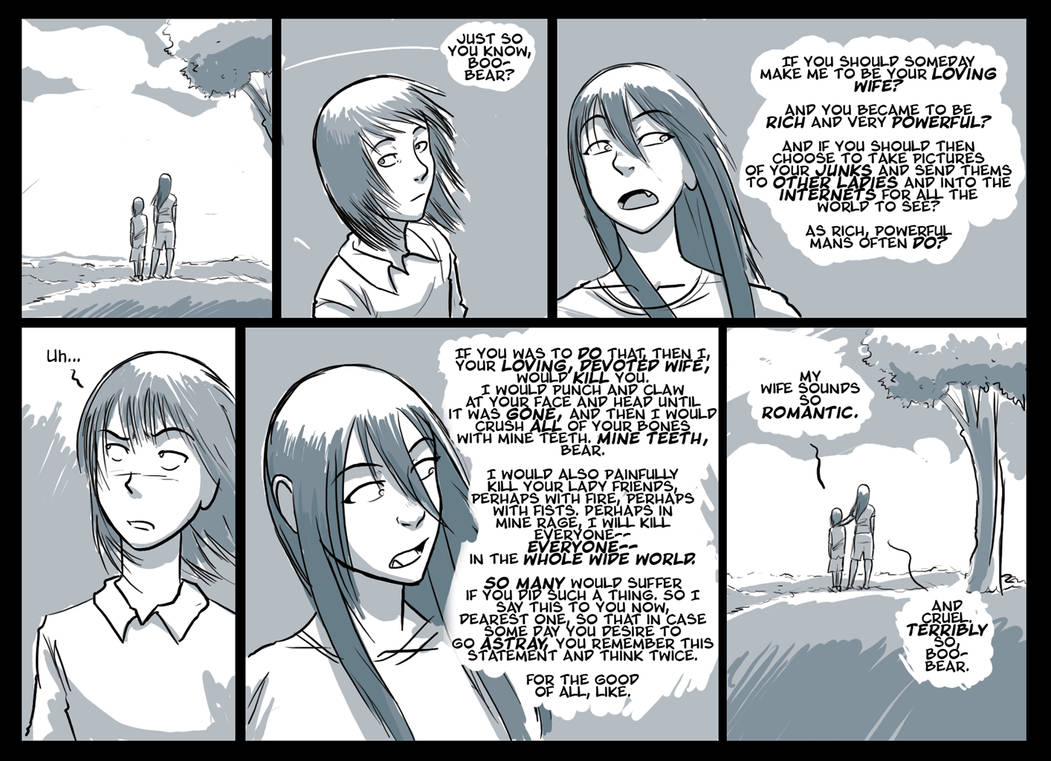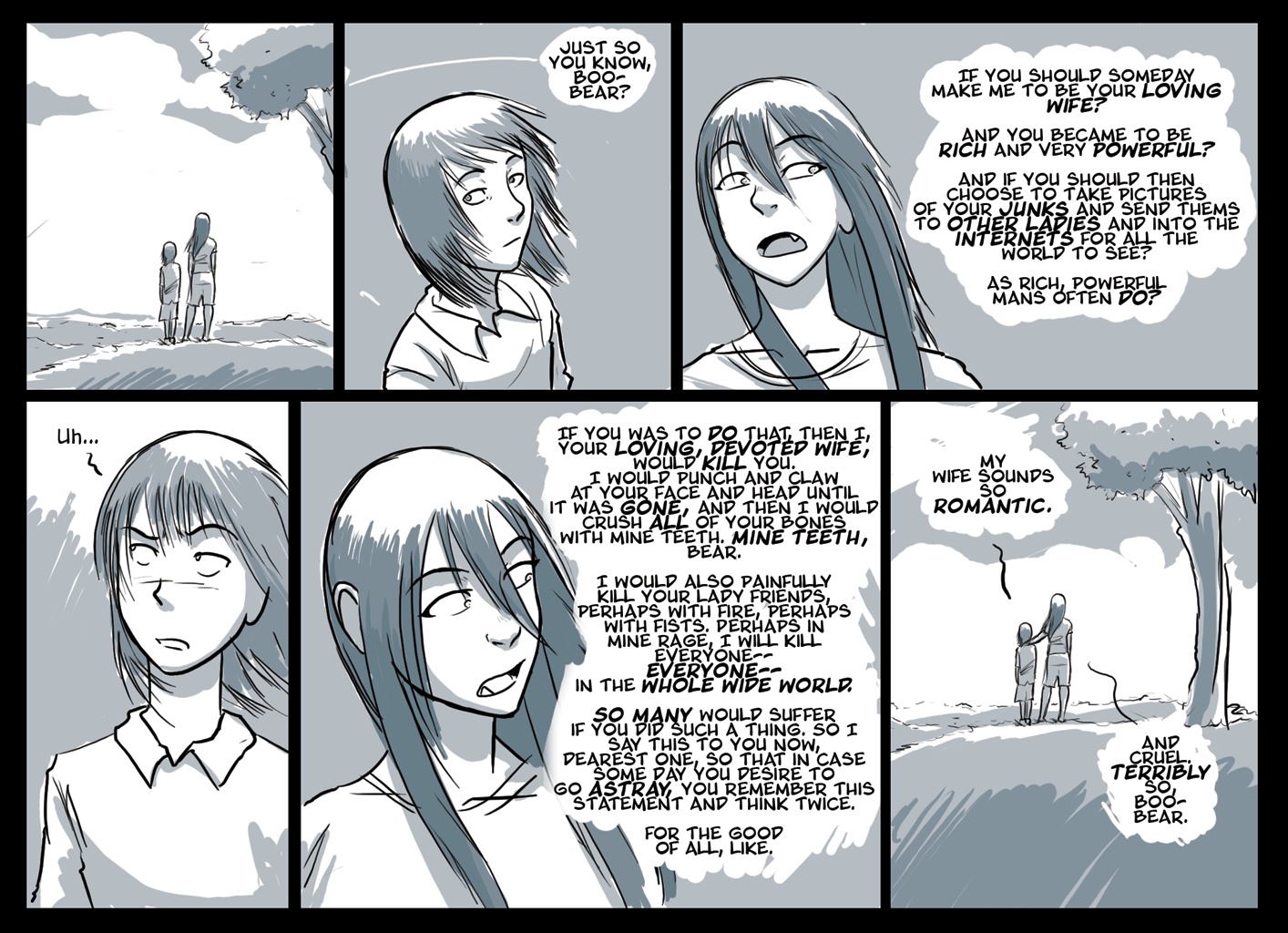 Watch
I did this one really fast, so hopefully you'll forgive the slapdash quality. I've not done a Bomango comic in so long I needed this. Sorry.

As potentially bloody and horrifying as this might sound, I think Andy should take this as quite an endearing declaration. Of course, I doubt Andy's the type to post lewd photos of himself as much as I doubt Gogo would make a traditional loving, devoted wife, in spite of her insistence.

You could probably just as easily go the other route and interpret this as a red flag for Andy and a sign that this woman is psychotic. That's also very, very possible.

Still another way to look at it...Andy's theoretically got the power to destroy the world...