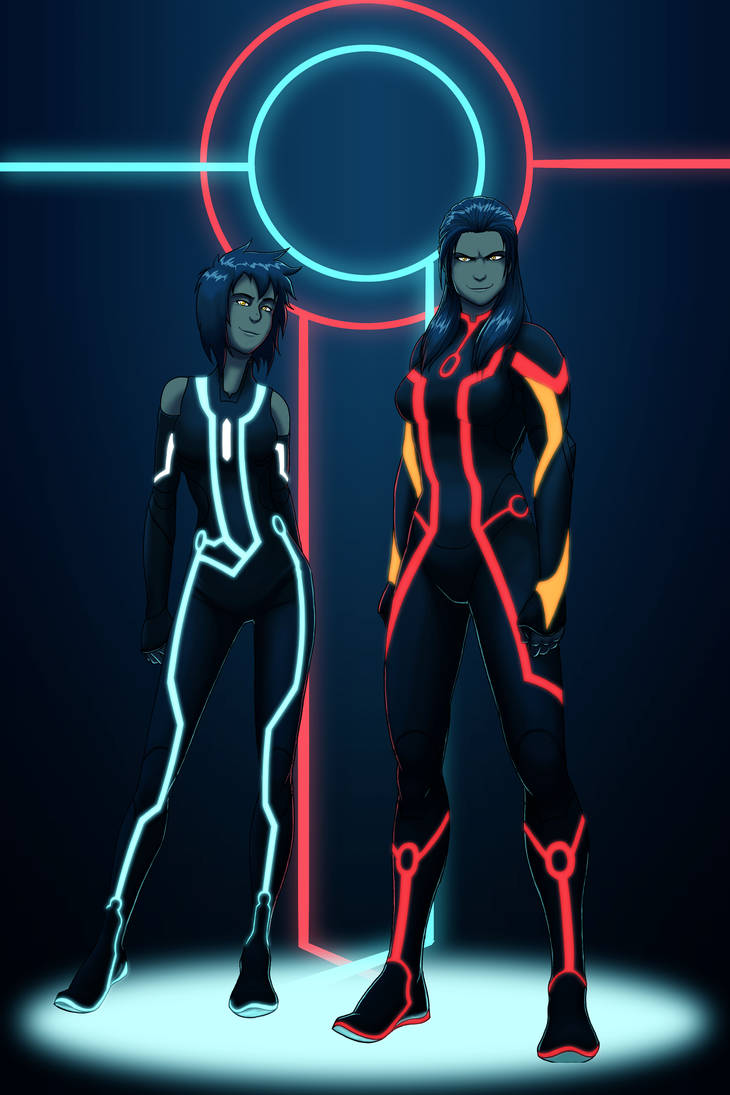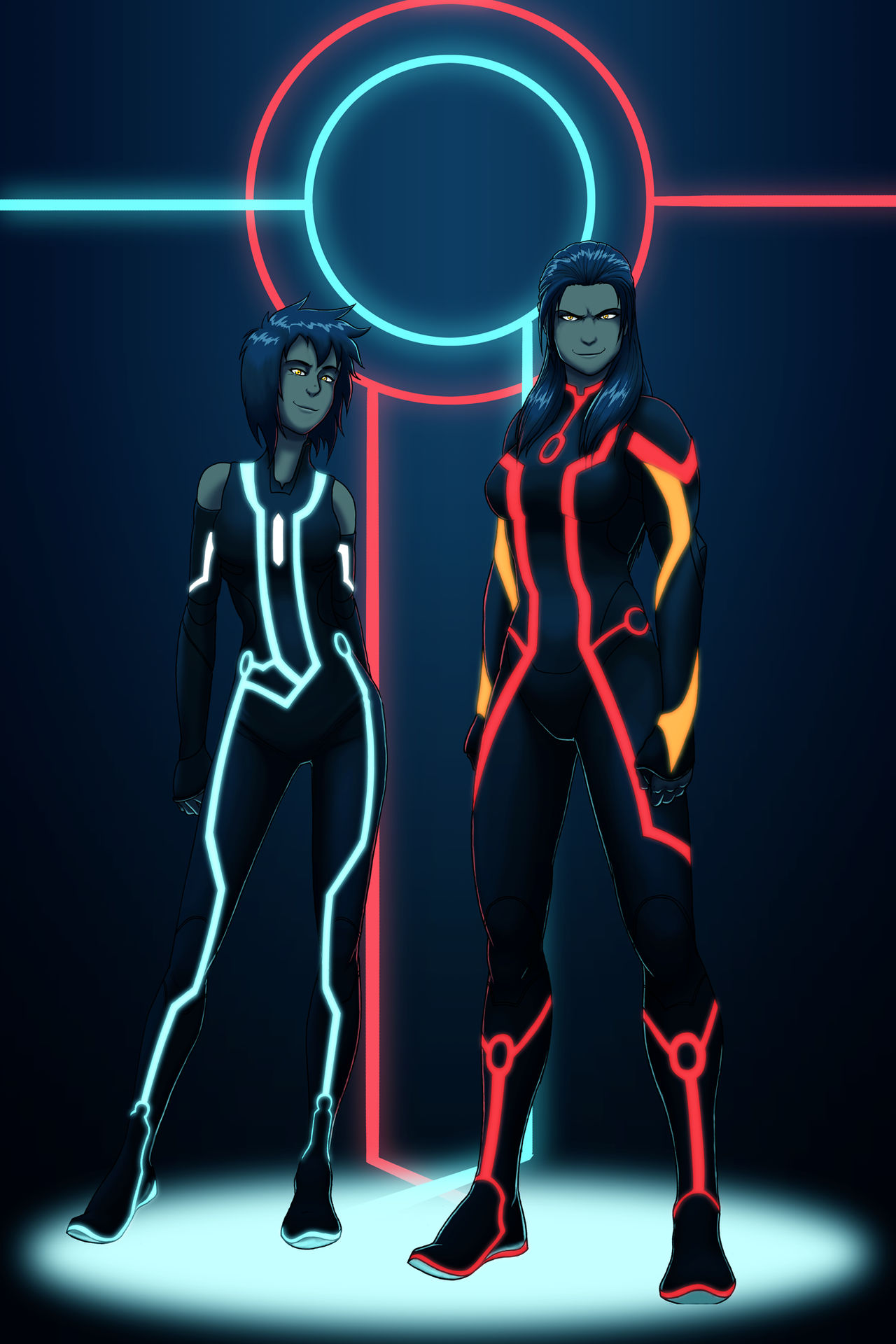 Watch
I'd been wanting to do something like this ever since i first listened to Daft Punk's TRON:Legacy soundtrack (plus i thought the movie had a pretty slick look too).
this is, of course, my characters Didi (left) and Gogo (right), the Bomango sisters, all dressed up and ready to play a game. or kick ass. or both.
not me, though. i got work to do.
peace out