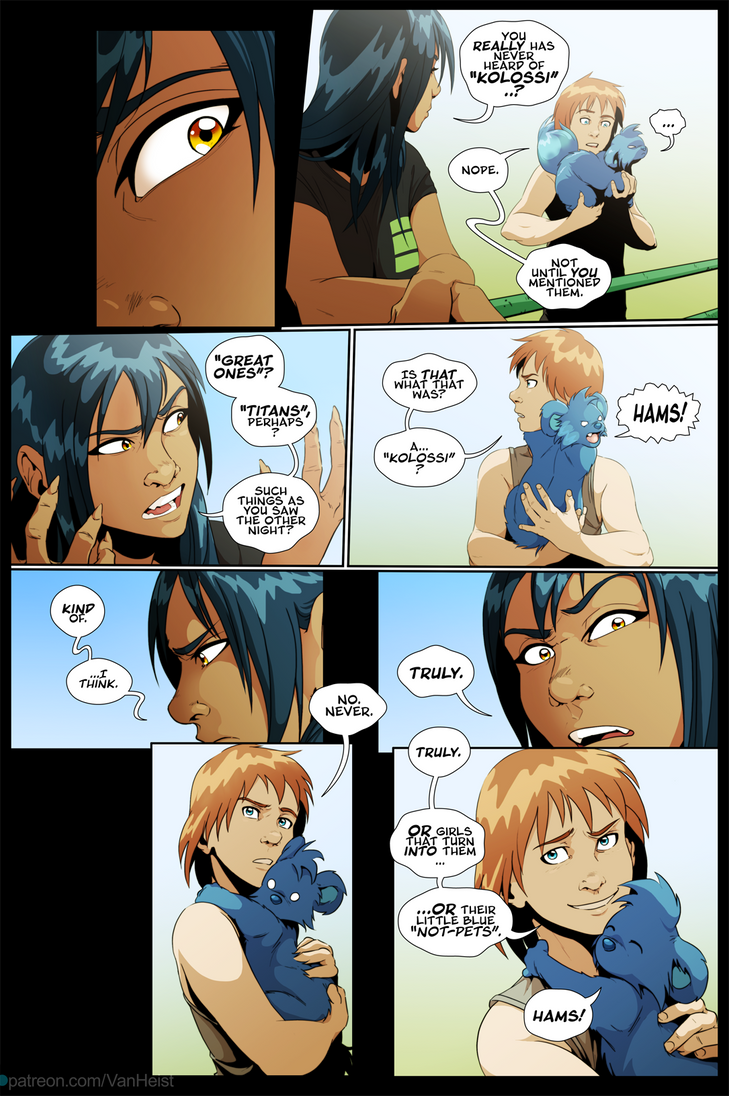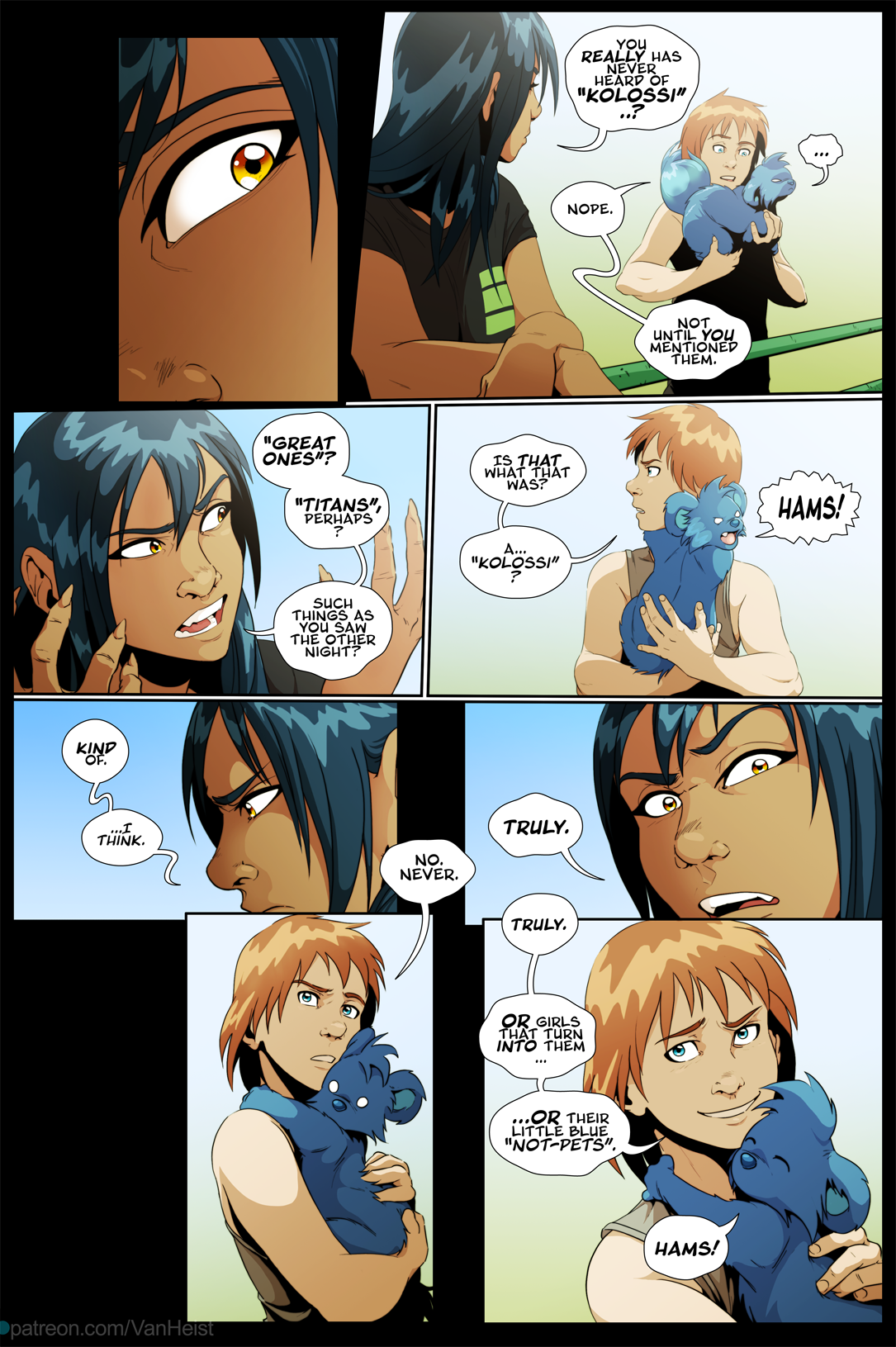 Watch
previous:
next:
story gallery:
vanheist.deviantart.com/galler…
____
This would be the "2" to go with the other "2" that Gogo's been putting together.
I assure you that Andy's a lot more unsettled and unnerved than he appears, but it's hard to feel anything but the Warm and Fuzzies when you have been chosen as a "safe space" for little blue critters coping with uncertainty about cows.
- van
____
Comic website HERE:
www.bomango.net/news/
New comic gallery here:
vanheist.deviantart.com/galler…
For more art (and larger versions of the comic pages) check me out on Patreon!
www.patreon.com/VanHeist