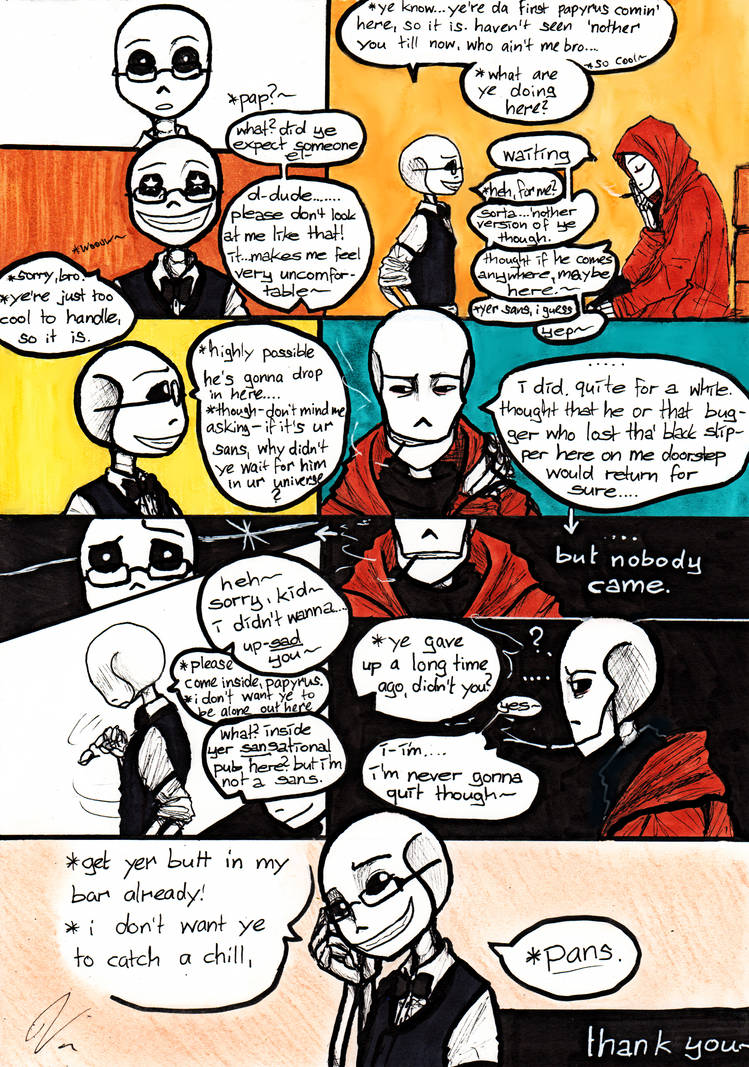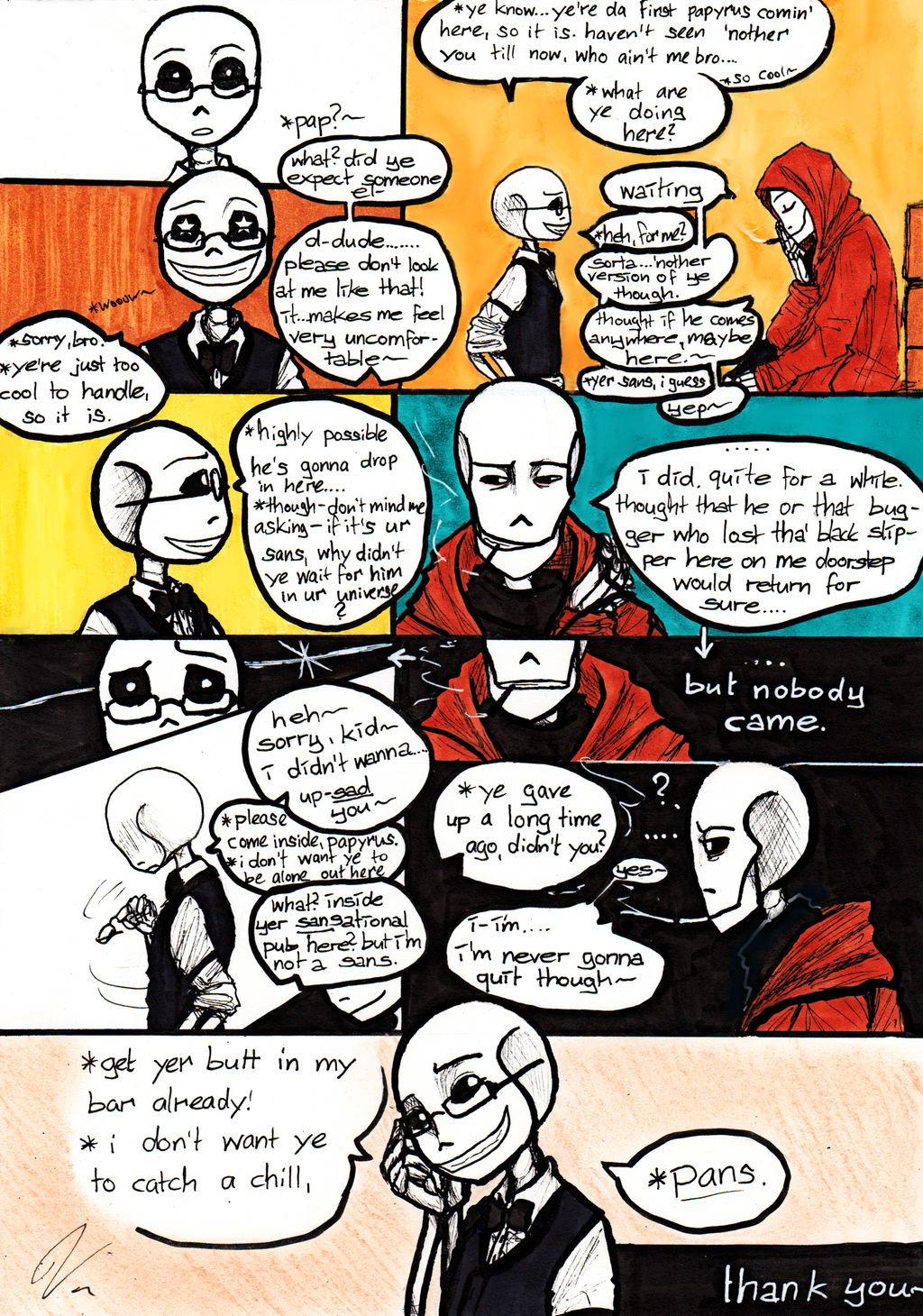 Watch
As promised the other page of this weeks Jazztale-Comic.
Yeah, warned ya about the saltiness

I already heard the question about how actually is decided who is enough of a Sans to enter the bar.
Pretty simple actually, although its a bit diffy to explain. They just need to have the......lets say "quinte-sans" (hehe get it? XD)
For example every Sans should now this quote......
and all of them thought the second part of it at some point....
So yeah, in with ya, Pans

And as an answer, I think it is more than a single quote, it's the mindset, the core of it.

--Page 1--
Next

Fitting Background Music
___________________________________________________________________________________________________________________
References:
www.youtube.com/watch?v=JYRWUZ…

PAPY RUS IS DIFFRENT FROM WHAT I EXPECTED XD
Reply

It'll be quite the brawl if/when Error shows up.
Reply

Reply

I can fully understand and fully support that.
Reply

Wait wait wait.... You've actually managed to keep Error out of your bar? LIke, he found it and tried to get in, but you beat him?
Reply

Reply

THE FEELS... WAAAAHHHHHHHH I WANT TEH BLUEBEWY TO COME BACK!!!
Reply

Reply

Reply

Reply

Wait, so his sans died? =O
Reply

Go on Tumblr and look up Undertale Askerrorsans (original creator is loverofpiggies) SUCH a good story! I have So many personal head canons for that AU...
Reply

Yep I already knew. I just didn't realise Vangold was using this story as a base for this comic! Thank you though I appreciate the help

Reply

Is this digital or traditional?
Reply

Reply

Reply