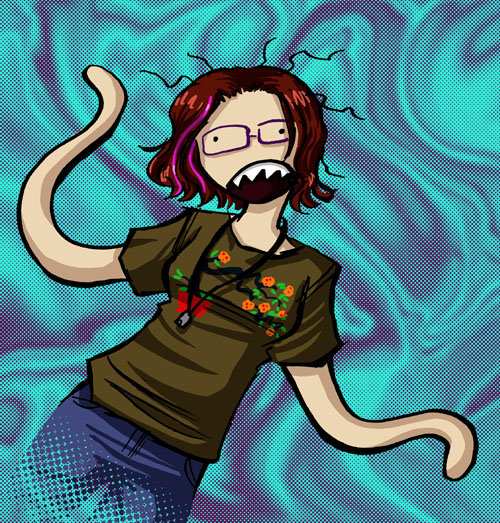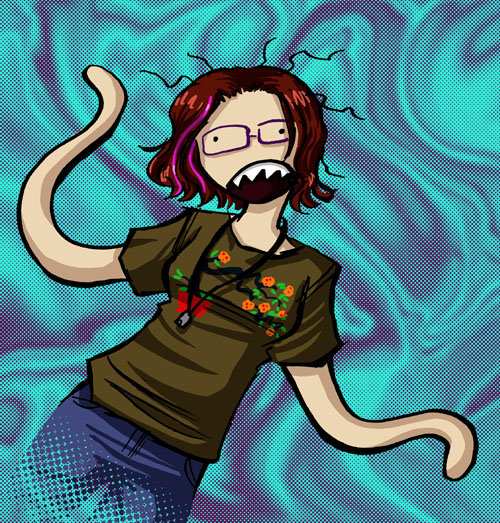 Watch
I figured it was high time I had a new profile pic, since the one I've had up is a few years old. I did another picture, but I never put it up here for some reason.

I showed this picture to my mom when I was drawing it, and she told me I drew myself to skinny. But she was totally okay with the noodle arms and the pointy teeth.

Also, when I drew this, I ended my legs at an angle, so I just used a fadey tone instead of drawing the rest of them in Photoshop. Laziness!