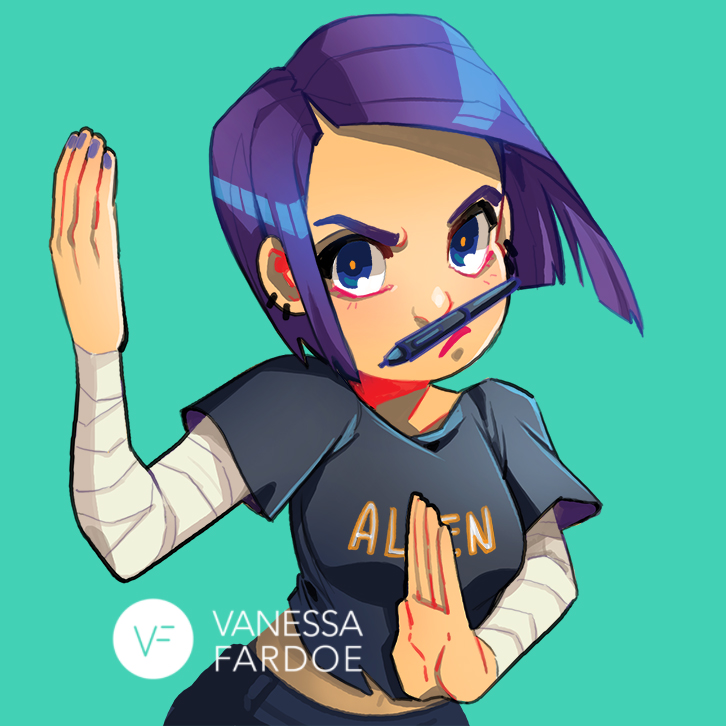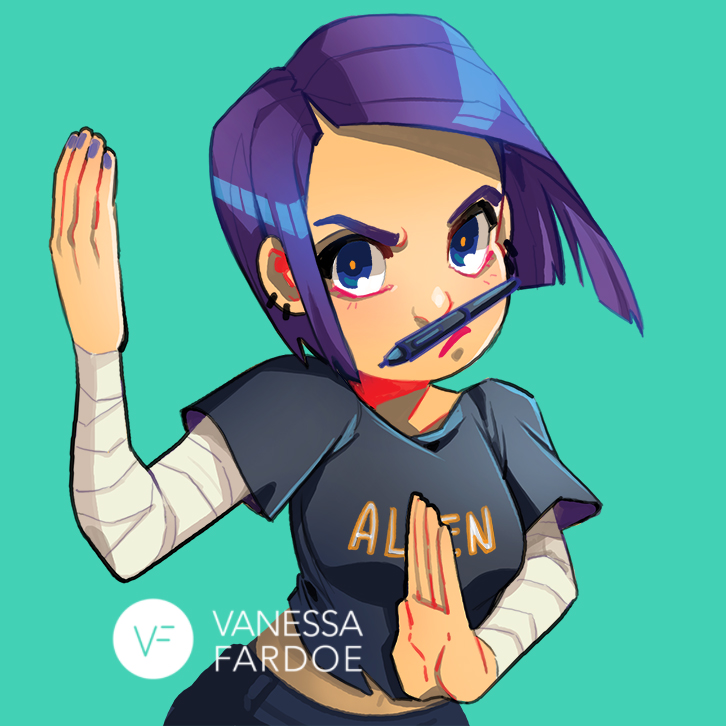 Watch
Every year the students in my year at Sheridan make an illustration of themselves with a theme. This year was a fighter game. This'll be my final year and last banner illustration!

Very pretty!

Really love the hair.

I get bored and hold my pens like that or put it behind my ear just for the fun of it.


Reply

May I say you look really cute?
Reply

This is brilliant! I love the pose you chose, and the pen as a moustache, whether planned or not, is just amazing. You get brownie points for wearing an alien shirt too.

How long did this take you?

I need to go through more of your art and leave some comments. I forgot how delightful your art is.

P.S you also get bonus points for having blue hair. Not enough people have colour in their lives.
Reply

haha, half my wardrobe are Alien t-shits lol. One of my favorite movies!

This took me about 3-4 hours? I think?

Thanks again!
Reply

Reply

Oh learning at Sheridan! Well good luck!
Reply

Yeah! Just one more year! You from Sheridank too?
Reply

Know a few people who did. Personally I did apply there looong ago (animation or illustration) but my application was rejected. No biggie,: not sure I would have been able to make enough money to survive there. Studied animation in Montreal instead.
Reply