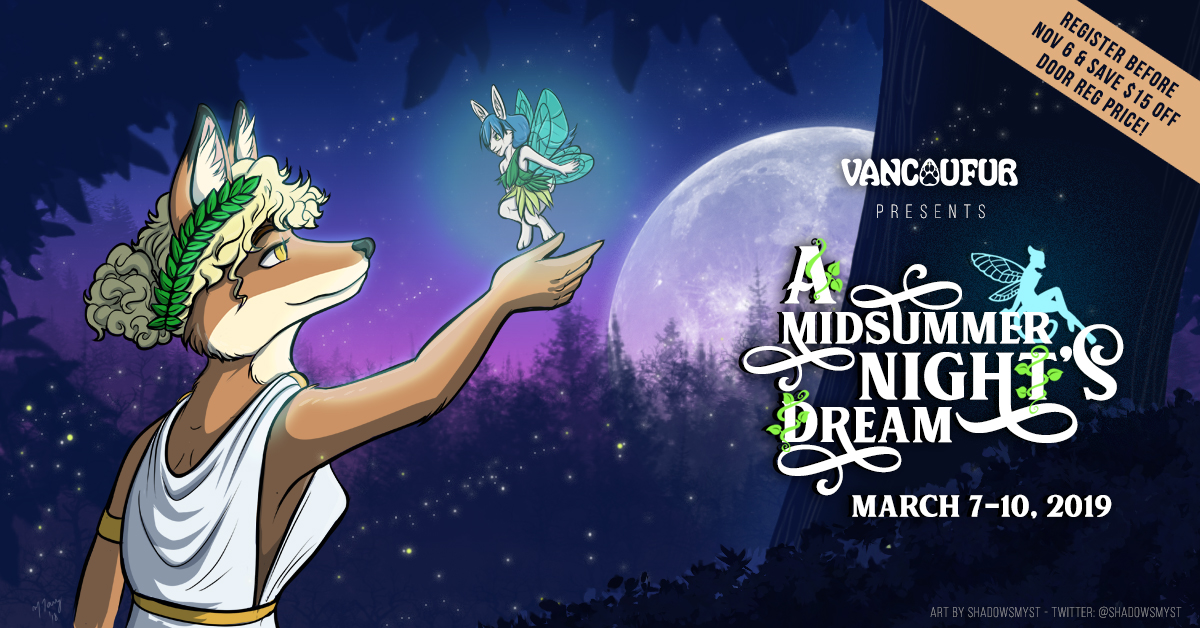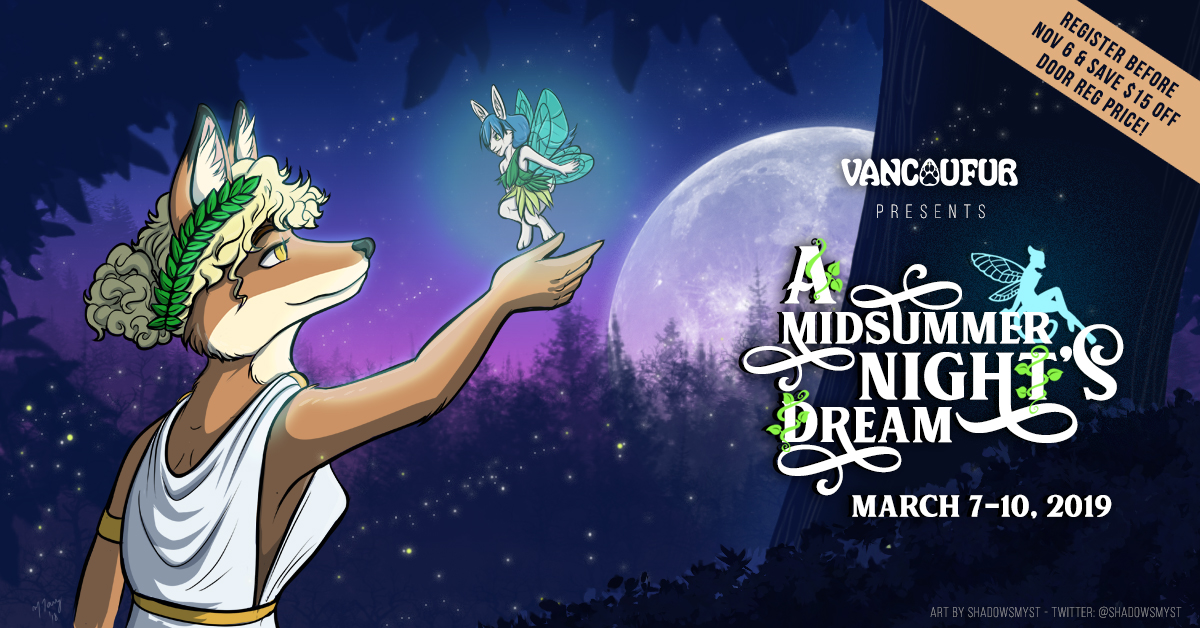 Watch
Want to get the best price for VF2019 registration? Now is the time! Complete your registration before Nov 5th to save $15 over the at-door registration for the whole weekend!
bit.ly/2EPEhZt
Also, our Conbook Submissions are now open! We are looking for art and stories for our conbook. Show us what you've got and submit your work today!
bit.ly/2z6a6Xy
We are also looking for volunteers who are interested in helping out with the convention! We are particularly in need of people interested in helping with Registration, Rangers, Logistics, and Ops. No experience needed! We can train you! Just sign up on our website here:
bit.ly/2ESeuzH
Our panel submissions are open! If you've got an idea for a panel, be it a social get together, sharing your skills, art, writing, sewing, fursuiting, performing, music, or anything else, submit your panel idea today!
bit.ly/2CNaUnK
Artwork by