Who are Sacris and Jerome?
Description
BE CAREFUL! At the end there comes a SPOILER page, that explains things further, but already reveals critical information the reader gets quite late in my story. Do NOT read the LAST PAGE, if you want to have some surprises left.
-------------
TERRA ALUVIS VOL. 1 OUT NOW:
ANGEBOT: Terra Aluvis Vol.1 Softcover (deutsch)
So many drawings of Sacris and Jerome in my gallery!
Surely some of you were wondering, who they actually are? And what keeps them struggeling for all the time? And what is their role in my fantasy story Terra Aluvis? And is there really anything more in my story connecting them than mere yaoi?
Here you will find plenty of answers concerning Sacris and Jerome

Read a scene with them here:
Listen to their song "Becoming One":
Read about Terra Aluvis in general:
The status quo of the project itself: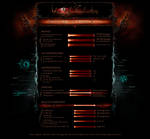 Enjoy and share thoughts

- Nox
I am open for commissions!
van-syl-production.deviantart.…
More from Terra Aluvis:
van-syl-production.deviantart.…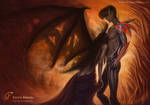 -----
©2014 Van Syl Production
Do not use it in any way.
www.van-syl-production.net
-----
Follow me

FB:
www.facebook.com/pages/Van-Syl…
Tumblr:
van-syl-production.tumblr.com/