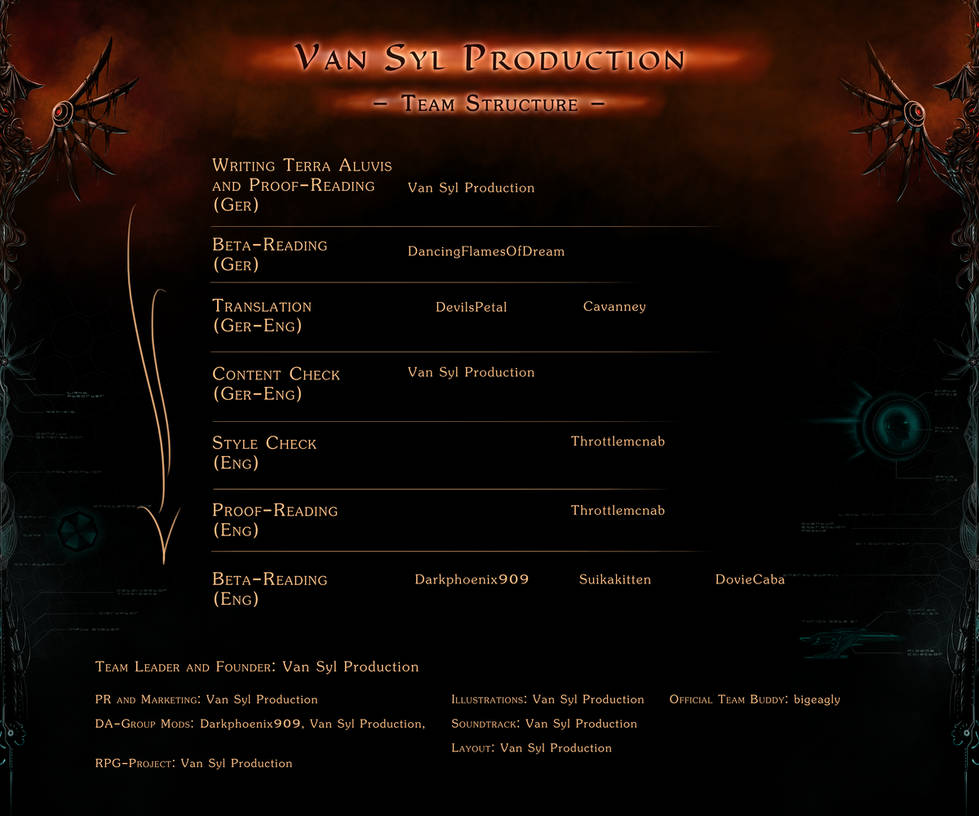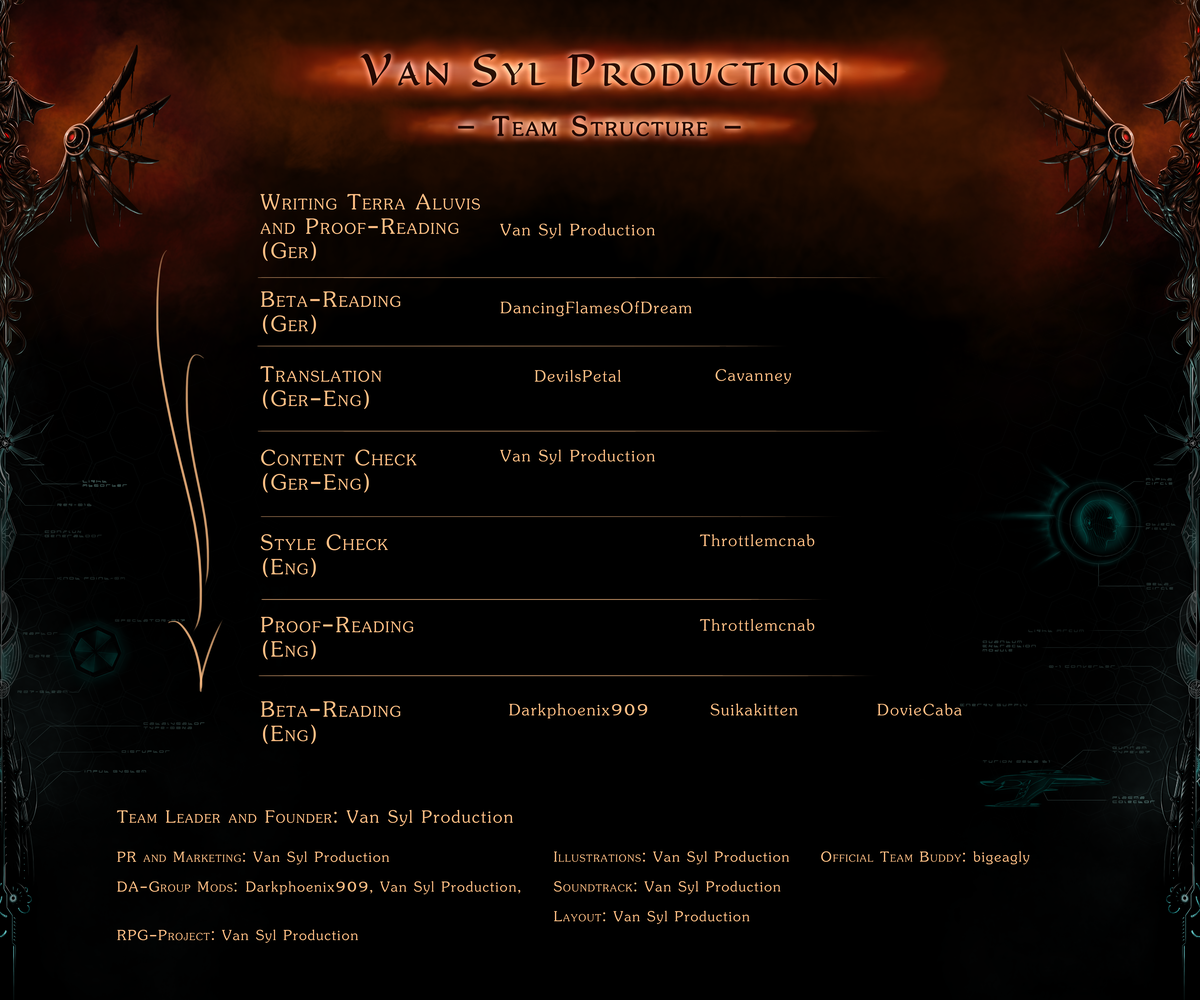 UPDATE July 2017:
while the translation-section of my team is still on stand-by until further notice, I'm at least happy to announce that I've got an incredibly eager beta-reader at my side again who really triggers me to continue writing again <3 please welcome

:3
If you are interested in helping out at my project Terra Aluvis, feel free to ask

- Nox
Ich freue mich über die Aufnahme! Danke für die Chance, dich bei deinem Projekt unterstützen zu können!
Reply

Ich freue mich, dabei sein zu können

Reply

Noch mal vielen Dank für die Aufnahme!!!!

Reply

Ich hab für deine Unterstützung zu danken! :3
Reply

Reply