Description
EDIT: *vote from my patrons* Uncensored version available via Patreon now
Jerome: "Sacris, you were the one, who said, I'd better learn to 'dance with blades'. And I merely followed your advice ..."
-----------
TERRA ALUVIS VOL. 1 OUT NOW:
van-syl-production.deviantart.…
PRINT AVAILABLE!
--------
Omg, did I really draw that?! //>_<//
Seems, like some clothes "mysteriously disappeared" on the way ... //>_> (Should I be sorry for that now?)
Another break in my stressful marathon to the release of the first volume from Terra Aluvis.
And how else could I catch some breath, if not by drawing my beloved characters in a spicy setting?

So here they are: Sacris and Jerome from my fantasy story Terra Aluvis (yups, it's in the first
place a FANTASY and not a BOYS LOVE story - although my gallery tends to
sing joyful anthems of yaoi for all the time, but that's another issue).
No refs used.
And yes: both characters are MALE. Just accept it.
I actually planned just to "sketch" some background (to show that they
are in Lun) and not to waste too much time on their clothes.
But it turned out, that I somehow spent much more time on those details than I wanted to.
One wouldn't guess, how much time clothing like that of Jerome takes!
– Although I wouldn't call that "clothing" at all to be honest ... rather
some ... ummm ... delicious "decoration"?
Note: Jerome holds twin daggers.
And on the side of his body (somewhere in hip/stomach region)
there is a horizontal scar that Sacris caused in the troublesome
beginning of their relationship a while ago. Although Jerome could have
healed the sword cut right away, he kept the wound and received the scar
as a "symbol": that Sacris has marked him as "his own" (what of course
was nothing but Jerome's weird imagination, since it was just an
accident during a fight).
Anyway, I hope you like it

Look forward to Terra Aluvis Vol. 1 in June (German + English preorder)!
Enjoy! (and say something nice, will you? I'm quite out of energy these days ... ;__; )
-Nox
Listen to the song of Sacris and Jerome "Becoming One":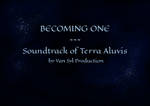 Read extracts with Sacris and Jerome (focus BL):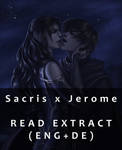 Who are Sacris and Jerome? Find out here:
van-syl-production.deviantart.…
What is Terra Aluvis? Read here:
van-syl-production.deviantart.…
I am open for commissions!
van-syl-production.deviantart.…
More from Terra Aluvis:
van-syl-production.deviantart.…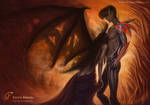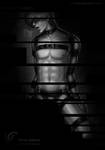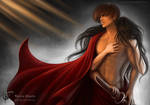 -----
©2014 Van Syl Production
Do not use it in any way.
www.van-syl-production.net
-----
Follow me

FB:
www.facebook.com/pages/Van-Syl…
Tumblr:
van-syl-production.tumblr.com/
Image details
Image size
1200x840px 1.53 MB