58 Favourites
7 Comments
1K Views
This is a commission for

with her two OCs.
It shows the two main characters from her story Lightflight: Elos-Orian and Mandragus in front of the secret of their existence.
Although I never did something exotic like a vortex before, I enjoyed this work very much and learned a lot while making this illustration.
No effects used. No photomanipulation. All elements are completely hand drawn.
Enjoy and share thoughts!

- Nox
Open for commissions!
More of my work: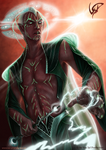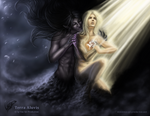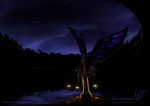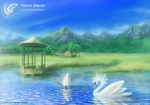 -----
©2013 Van Syl Production
Characters belong to Tessombra
Do not use it in any way.
Image details
Image size
1024x716px 1.08 MB