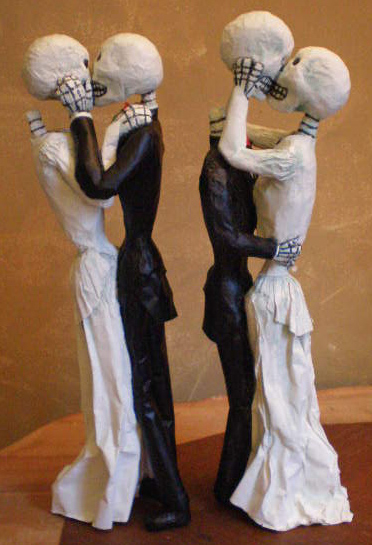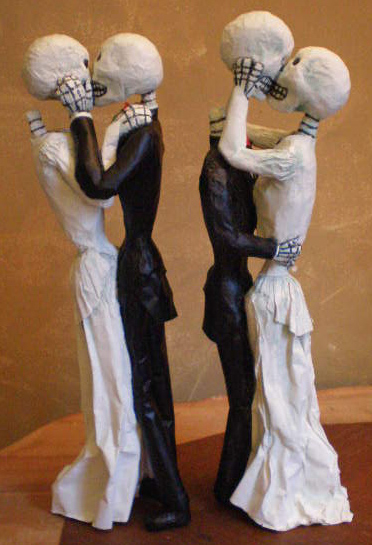 So here they are. This was a commissioned piece where the client wanted something to go with their wedding. They were originally meant to become centerpieces, but I believe the plan has changed to make them visible to everyone as soon as they walk in. I hope everyone likes it. More pics including the original concept drawing can be found here:
[link]
[link]
[link]

Reply

Reply

yup. Thank you. one of these days I'm going to have to make the ones that were cut from the plans. I think I'll use a different medium though.
Reply

it gets the point across

"i will love you forever"
lol
i would love to see a top had on the guy thats angled oddly

Reply